Cisco VIDEO | Giving Voice to the Voiceless
Cisco VIDEO | Giving Voice to the Voiceless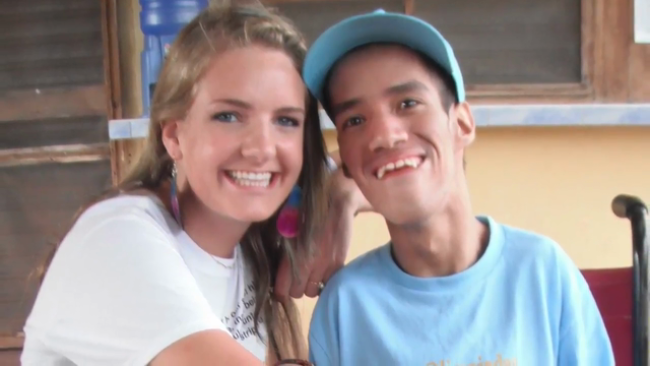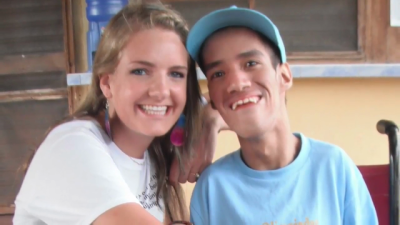 tweet me:
WATCH how #GlobalProblemSolver Mary Elizabeth McCulloch and @Project_Vive give a voice to the voiceless http://bit.ly/2NVDaI5 http://bit.ly/2NVDaI5 #socinn #womenintech @CiscoCSR
Wednesday, July 18, 2018 - 8:35am
"My father always told me to focus on my vision and passion, and I've found that when you focus on something you're passionate about — and are clear about your mission — you'll be able to define your path, navigate the worst, and build your dream."
Mary Elizabeth McCulloch's life changed on her first trip to Ecuador as a 17-year-old exchange student. It was there she started volunteering in an orphanage for children and adults with disabilities, many of whom had cerebral palsy and were unable to speak.
She was determined to give them a voice, to inspire them with words much as her father had done for her. When she shared her dream with her father, his response was simple:
"Yes, you can do this."
Sometimes, Mary Elizabeth says, changing the world starts with a few syllables. With her father's words in mind, she imagined the possibilities if individuals with disabilities were able to effectively communicate with the world.
And so, Mary Elizabeth founded Project Vive, a company dedicated to making affordable technology available to those with disabilities.
The Voz Box is the brainchild of this company, a speech-generating device empowering those with disabilities to communicate, connect, and gain access to education and employment. The device uses customizable sensors to fit any user's low motor control abilities, including fingers, hands, elbows, knees, feet, and eyes.
Arlyn Edelstein was the first individual to use the Voz Box. And with the smart device, she was able to share her poetry for the first time in her life. When Mary Elizabeth heard Arlyn's beautiful words, she knew her technology had the power to change lives.
In 2017, she and the Project Vive team placed first in the 2017 Cisco Global Problem Solver (GPS) Challenge, taking home the Grand Prize of $100,000. Mary Elizabeth says this prize money is crucial in the company's first years. It allows them to raise money without taking on investors early on; ensuring the company stays true to its mission.
When asked at Cisco's Women of Impact Conference what advice she'd give to young women, Mary Elizabeth said:
"If you fail, remember you're failing forward. There will always be people who just don't get your dream or don't see the possibilities, but use that as practice in explaining your vision, showing the economic viability of it, and illustrating the importance of it."
More From Cisco Systems Inc.
Thursday, May 6, 2021 - 8:45am
Tuesday, May 4, 2021 - 8:30am
Thursday, April 29, 2021 - 8:00am