Chicago Artist Amanda Williams Drew on a Lifetime of Inspiration To Create Her Signature Color(Ed) Theory, but Her Activity Since Suggests She Has Much More to Say on the Ideas that Fueled its Creation
Chicago Artist Amanda Williams Drew on a Lifetime of Inspiration To Create Her Signature Color(Ed) Theory, but Her Activity Since Suggests She Has Much More to Say on the Ideas that Fueled its Creation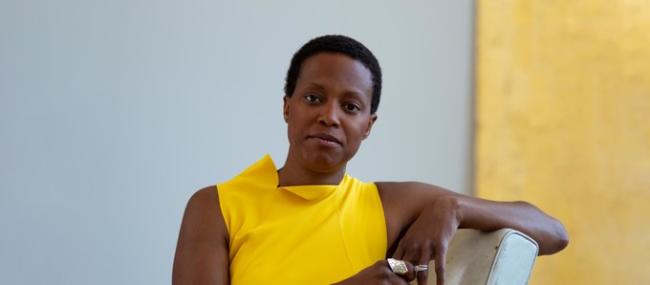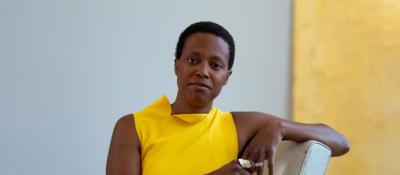 tweet me:
Color. Space. Race. Chicago artist Amanda Williams has been exploring the intersection of these elements throughout her celebrated career. http://bit.ly/2op0q95 #EXPOArtWeek #NTWealthMagazine @NorthernTrust
Monday, September 30, 2019 - 8:10am
For many, the infinite ways that these three elements intersect — from where we live to the items we purchase to how we interact with one another — either goes largely unnoticed or, if one does stop to consider the sum effects of such dynamics, seems almost too complex to take on. But these are exactly the sort of questions that Chicago artist Amanda Williams has been asking — and answering — her entire life.
Born and raised in the city's South Side Auburn-Gresham neighborhood to an accountant father and insurance executive mother, Williams attended the highly prestigious University of Chicago Laboratory School. It was, she says, on these commutes — between the sporadically disinvested South Side neighborhoods and the hallowed halls of what locals simply refer to as "Lab" — that she began forming many of the ideas that would ultimately shape her architectural and artistic practice.
"There was something very influential about moving through space like that," says Williams, who now lives in the near-South Side neighborhood of Bronzeville with her husband and two daughters. "The disparities were so visually obvious. Even as a child without the vocabulary to describe it, there was an understanding that all space is not created equal and that there was, as people said, at least two Chicagos.
More From Northern Trust
Monday, November 23, 2020 - 12:30pm
Friday, November 20, 2020 - 12:30pm
Thursday, October 29, 2020 - 1:30pm