Calor Gas Launches Its Responsible Business Plan for 2018 - 2020
Calor Gas Launches Its Responsible Business Plan for 2018 - 2020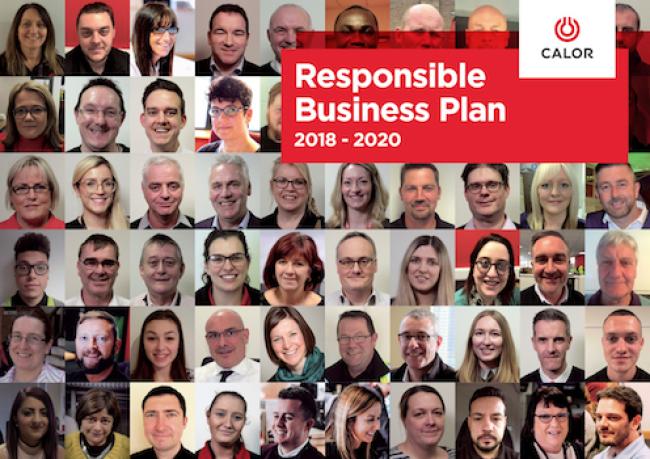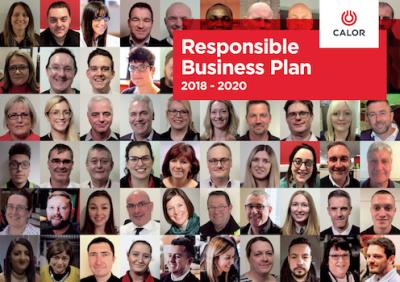 tweet me:
.@OfficialCalor publishes their Responsible Business Plan for 2018 - 2020. Learn about their brand values and #sustainability strategies here: http://bit.ly/2KiWehx via @ReportAlert
Friday, April 27, 2018 - 8:00am
Calor Gas has launched its Responsible Business Plan for the next three years. This marks a change in name from the company's previous sustainability strategies but it reflects the approach Calor's always taken to sustainability, seeing it as something which encompasses a range of equally important elements. Calor has six brand values, around which they centre their business – Safe, Seamless, Local, Caring, Leading and Sustainable; the Responsible Business Plan encompasses all of these. The plan is based on the three pillars of Our People, Our Business and Our Planet. Essentially this means that Calor will look at the social, environmental and economic impacts of their activities, as well as the long term viability of the company. The Responsible Business Plan has also been developed to support the UN's Sustainable Development Goals, with each target linked to one of the 17 development goals for 2030.
There are 10 targets, split across these three responsible business pillars, which are intended to help the company continue to be a responsible business. These targets range from an ambitious employee volunteering target (50% in the first year, rising to 100% by 2020), to a new approach to wellbeing, reducing our carbon footprint and increasing the supply of BioLPG into the UK market. Calor received its first shipment of BioLPG in March and is part of its parent company, SHV Energy's, ongoing commitment to reduce our carbon emissions whilst growing our business. SHV Energy has stated that by 2040, its ambition is for 100% of our energy products to be from renewable sources.
About Calor 
Calor began operating in 1935 with the aim of bringing clean, efficient and modern energy solutions to homes and businesses across Great Britain. Today Calor continues to play a vital role in meeting rural energy requirements in a sustainable way; LPG is the lowest carbon fossil fuel available in rural areas. In addition, Calor plays an important role in supplying clean and efficient energy via LPG cylinders to meet temporary, remote or portable energy needs. Calor also supplies bulk LNG (Liquefied Natural Gas) into the transport and industrial heating markets.
Media Contacts:
Media Relations, 01926 318628
Rebecca Hart, 01926 318895
More From 3BL ReportAlert
Friday, December 13, 2019 - 8:00am
Tuesday, December 10, 2019 - 8:00am
Friday, December 6, 2019 - 8:00am