Businesses Call on Virginia General Assembly to Adopt Clean Car Standards
Businesses Call on Virginia General Assembly to Adopt Clean Car Standards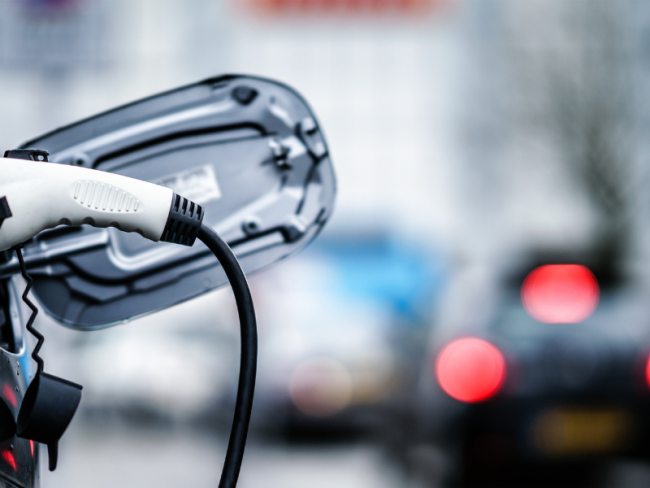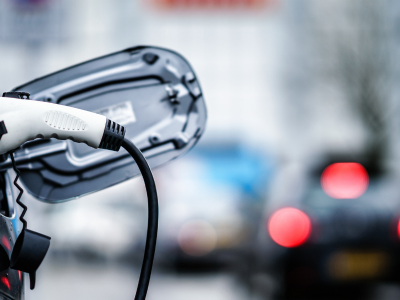 tweet me:
Clean vehicles are a win for the economy, for public health and for the planet. That's why @ChangeFinance_ @DHLUS @eatoncorp @IKEAUSA @JLL @lyft @rivannadesigns @unileverusa @WorthenInd and more are calling for clean car standards: https://bit.ly/3oXvpDL
Thursday, January 14, 2021 - 4:05pm
Influential businesses in Virginia called on Gov. Ralph Northam and members of Virginia General Assembly today to accelerate the Commonwealth's clean transportation transition by adopting strong clean car standards that would increase the number of low-emission and electric vehicles on Virginia's roads.
The Virginia General Assembly will consider adopting the Advanced Clean Cars (ACC) program (House Bill 1965) during its 2021 legislative session, which began yesterday and will likely run through the end of February. The full ACC program includes both the Low-Emission Vehicle (LEV) standards to limit greenhouse gas emissions from passenger vehicles, and the Zero-Emission Vehicle (ZEV) program to require a proportion of new passenger vehicle sales be zero-emission vehicles. 
In a letter delivered today to Gov. Northam and Virginia legislators, Change Finance, DHL, Eaton Corp, IKEA, JLL, Lyft, Rivanna Natural Designs, Inc., Sustainable Design Consulting, Unilever and Worthen Industries urged the Commonwealth to adopt the full ACC program. 
"During a time of unprecedented health and economic crises, adoption of clean vehicle standards presents an opportunity for the Commonwealth to curb harmful vehicle pollutant emissions and provide much-needed financial savings for Virginia households and businesses," the businesses wrote.
Fourteen other states have already adopted the ACC program, including Virginia's neighbors Maryland and the District of Columbia, and several others—including Minnesota, Nevada and New Mexico—have initiated regulatory processes to do the same. The ACC program has proven to be a strong driver of the development and availability of clean vehicles in states that have adopted the standards. With more than a third of Virginians considering an electric vehicle for their next car, standards can ensure clean vehicles are available for purchase in Virginia to keep that revenue in state.
"DHL is committed to reducing our carbon footprint, and transitioning our fleet to electric vehicles is critical to achieving our goals of achieving zero transport-related emissions by 2050," said Reiner Wolfs, Area General Manager, North East USA at DHL Express. "Fuel and vehicle maintenance expenses can be significant for fleet owners over the lifetime of a vehicle. Policies that encourage the development of more efficient and electric vehicles can help companies like ours save money, reduce risks, cut maintenance downtime, and also increase the sustainability of our operations."
"IKEA is committed to accelerating electric vehicle deployment. We're investing in widespread electric vehicle charging at our stores and planning for 100% of our home deliveries to be made by zero emission vehicles by 2025," said Jennifer Keesson, Country Sustainability Manager, IKEA Retail US. "We do this because we see the benefits electric vehicles provide to our business, from employee recruitment and retention to increased visitation. Policies that increase the availability of and access to electric vehicles will help us achieve our goals."
Transportation is the largest source of carbon pollution in Virginia, and personal vehicles alone are responsible for 70% of Virginia's total transportation-related carbon pollution. By putting cleaner vehicles on the road, the ACC program would reduce transportation pollution while also  improving public health. 
"This past year has presented us with a unique challenge to rebuild our businesses and communities in ways that are better, cleaner and more sustainable for the future," said Sam Arons, Director of Sustainability, Lyft. "At Lyft, we are leading by example—committing to reach 100% EVs on our platform by 2030—and stronger clean car standards in Virginia will help propel us toward our goal."
"Making the switch to clean vehicles is critical to tackling the climate crisis," said Alli Gold Roberts, Director, State Policy, at Ceres, the nonprofit sustainability organization organizing the letter. "Virginia must now take steps to dramatically curb transportation pollution. Adopting clean car standards builds off the Clean Economy Act's efforts to eliminate carbon pollution from the electricity sector by 2050 by ensuring electric vehicles—powered by carbon-free electricity—are readily available for consumers and businesses throughout the Commonwealth."
If the Virginia General Assembly adopts the ACC program, the standards will go into effect beginning with vehicle model year 2025, giving automakers ample time to plan ahead. During this time legislators may consider complementary policies such as rebates and incentives for electric vehicle purchases, investments in electric vehicle charging infrastructure, and participation in the Transportation and Climate Initiative. These policies align with guidance on how to accelerate the transition to electric vehicles from the Corporate Electric Vehicle Alliance, a collaborative group of major companies, founded by Ceres, with large commercial vehicle fleets.
Ceres is a sustainability nonprofit organization working with the most influential investors and companies to build leadership and drive solutions throughout the economy. For more information, visit ceres.org and follow @CeresNews.