Brands Taking Stands | Meet the New Bottom Line
Brands Taking Stands | Meet the New Bottom Line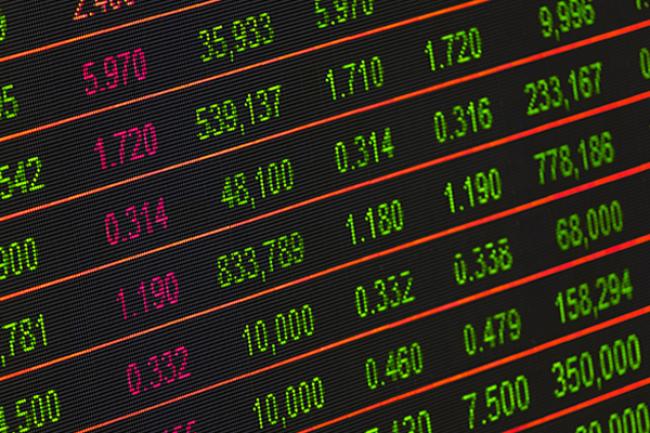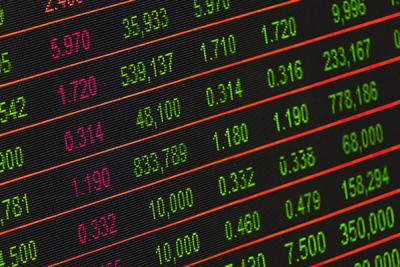 tweet me:
READ: #CSR is now business as usual, competitors join forces to advance #sustainable #foodpolicy + more http://bit.ly/2LlCc9u in the latest @3BLMedia #BrandsTakingStands newsletter. #thoughtleadership #ESG
Wednesday, July 18, 2018 - 3:25pm
THE BIG STORY
CSR Now Drives Business as Usual
Back in the day, corporate strategy meant defining a business mission and describing how those goals were to be reached through business practices. Today, setting a viable strategy means including many factors once considered outside the scope of traditional business planning. Brands are taking stands on multiple issues, from public, cultural questions (climate change, immigration, gun violence) to internal issues (diversity, ethics, harassment, gender pay gap). 
Consider the new rules:
Brand reputation is now susceptible to social trends, as extra-business entities from activists to consumers form movements to push their ideas into business practices.
Governance now involves a large measure of risk management of external policy issues, from environmental regulations to discrimination and harassment laws.
Employees increasingly demand a say in a company's direction and practices
Diversity and inclusion rule in today's workplace and with them come a panoply of more complex management and communication approaches.
Employee engagement is becoming embedded as part of many companies' everyday culture, not a bolt-on activity.
Supply chains have gone global and complex, with many moving parts to be monitored for such issues as workplace conditions, human rights, and sustainable practices.
Market segmentation can change radically with quickly shifting cultural tastes and social trends. Large corporations struggle to keep up with nimble, innovative start-ups.
Investors demand more transparency and more data in sustainability reporting, and are increasingly integrating formerly qualitative, ESG factors into materiality via quantification—i.e., they're in the bottom line.
And not least, business strategy as it has traditionally been understood and practiced is coming up against opposing the Trump administration's disruptive economic policy, resulting in unprecedented uncertainty in the marketplace.
In the past, "The CEO rule was basically keep your head down, stay out of complicated issues, because there were opinions on both sides of any issue," Lawrence Parnell, program director at the Strategic Public Relations Program at George Washington University told the Wall Street Journal."It's no longer a question of if, but where, when and how to engage on these issues and what type of topics to engage on. These are new challenges and things CEOs and boards never had to deal with before, so they are struggling."
In sum, corporate responsibility is now becoming a mainstream activity embedded throughout every department of a company, from HR to IR, from corporate affairs to procurement. The bottom line is straightforward: evaluation of a company's value now depends more than ever on its values being active and visible across all areas. 
So here's the new bottom line: businesses and organizations must adopt the largest perspective possible when planning for future growth.
NEWS YOU CAN USE
Brand Reputation Case Studies: Tim Hortons Falls, Walmart Rises 
What to make of recent stories that have turned brand reputational perceptions upside down? Never has the high cost of a low reputation been so clear as in the case of much-loved Canadian fast food chain Tim Hortons. The iconic Canadian company fell from 13th to 67th place in a study by the Reputation Institute that tracks Canada's most reputable companies, and dropped from number 4 to 50 in an annual survey of corporate reputation by Leger, a research firm. The dips were due to public squabbles between franchisees and RBI, its new parent company, and between franchisees and employees over wages, benefits, and practices. "Since RBI took over, Tim Hortons has been perceived to be acting in a way that seems antithetical to Canadian values," summed up The Guardian. The bad press has negatively affected RBI's stock price.
 
At the other end of the spectrum, Walmart is campaigning to raise its brand reputation and increase sales. The headline of a recent, prominent WSJ feature spells out the story in blunt terms: "Walmart Takes a Stand on Guns, Gay Rights, to Get People to Like It More." The article points out "...the company is embracing public positions as part of efforts to enhance its reputation. Today, around 72% of Walmart shoppers want the company to 'take a stand on important social issues' and 85% want the retailer to 'make it clear what values you stand for,' said Walmart's chief marketing officer, Tony Rogers, citing a survey by research firm Kantar. Walmart has discovered what is now conventional wisdom: that increasingly, the perception of a company's views and deeds are linked to its brand. Said Rogers, "It's maybe more important than ever to let people know what it is we stand for." The company has trailed competitors Amazon and Target in reputation scores for over a decade, and plans to get new customers by being more socially engaged—even if some of its positions run counter to those of its more conservative, rural customers. Since 2015, Walmart has weighed in on immigration, gun control, Confederate flags, and gay rights. Coincidentally or not, the annual Harris Poll survey of 25,000 U.S. adults shows that Walmart's reputation score started to rise after the company began raising store worker wages—also in 2015.
Companies Take Collective Action to Make More Change, Faster
To the many groups, coalitions, and associations formed in recent years to make progress on large issues, add a new one to the list: the Sustainable Food Policy Alliance. Founded by Mars, Inc.; Nestlé USA; Danone North America; and Unilever US, the organization aims to "drive progress in public policies that shape what people eat and how it impacts their health, communities, and the planet." As the Alliance, the four founding member companies will "prioritize US public policy advocacy and action in five key areas: consumer transparency, the environment, food safety, nutrition, and people and communities."
 
In a joint statement, Danone North America CEO Mariano Lozano; Tracey Massey, president of Mars Wrigley Confectionery Americas; Nestlé USA chairman and CEO Steve Presley; and Amanda Sourry, president of Unilever North Americasaid: "The Sustainable Food Policy Alliance was founded on the principle that food companies can and should be doing more to lead and drive positive policy action for the people who buy and enjoy the foods and beverages we make, the people who supply them, and the planet on which we all rely." 
 
The Alliance joins a growing list of coalitions formed to address the Big Issues, from climate change (We Mean Business) to diversity (CEO Action for Diversity and Inclusion), systems transformations (World Business Council on Sustainable Development), and sustainability (The Sustainability Consortium). The key takeaway: even competitors now see greater value in collaborating to make positive advances. Expect partnerships to proliferate in coming months.
Brand Values More Important Than Ever
"Political polarization, voter tribalism and recent, fervent social movements like #grabyourwallet, #MeToo, and #TimesUp have changed the face of brand engagement and consumer loyalty in virtually every brand sector this year." So writes Robert Passikoff, the founder and president of Brand Keys, in a MediaPost op-ed. He notes that his company's annual Customer Loyalty Engagement Index has identified "new consumer values that have combined to create unprecedented shifts that 'define' how consumers view categories, compare brands and options within particular categories, and how they will buy, buy again, and remain loyal to a brand." These new values have "resulted in brand leadership changes (and same-store sales and profitability figures) in 60% of the 84 B2C and B2B categories tracked, which includes 761 brands, evaluated by 50,527 U.S. consumers." Passikoff further notes that while these leadership changes are "startling," even more unprecedented is "the fact that brands haven't had to deal with this kind of political polarization or social turmoil at the same time is truly noteworthy." Marketers, investors, and C-suite strategists are forewarned...
C-SUITE COMMENTS
"In the '40s, I believe we [TIAA] were the first ever with a woman on our board. In the '50s, we were the first to have an African-American on our board for a Fortune 100 company. In the '50s, we were the first to appoint an African-American officer of a major insurance company. So, I start with saying that I come into an organization that has a long history of diversity and inclusion. It's in our DNA. In the '80s, my predecessor, Cliff Wharton, was the first African-American to be the CEO of a Fortune 100 company. It's part of who we are. My job is to reinforce that.
 
"There's a fair amount of academic literature that shows that complex organizations work better if they are diverse. I want to see and build a team of folks who are in some ways similar to me, some ways different, who are different from each other, and to get all of us around the table and thinking through problems.
 
"If one is going to make culture change, that always includes tone from the top, urgency, an insistence from the board of directors and the C-suite. It's got to be very intentional. You might actually need a plan."
- Roger Ferguson, President and CEO, TIAA, Excerpted from the Wall Street Journal
PEOPLE ON THE MOVE
Adam Robinson has been named Senior Director, Corporate Social Responsibility, at Viacom. He previously served at Viacom under the title of Director, CSR. Prior to his Viacom position, he held senior posts at Nickelodeon and Ogilvy Entertainment.
Want to receive this newsletter by email? Sign up here.
Continue the important conversations on corporate responsibility long after 3BL Forum with the Brands Taking Stands newsletter. Written by veteran journalist, John Howell, this newsletter is published every Wednesday morning.