Blockchain Through the Whole Supply Chain
Blockchain Through the Whole Supply Chain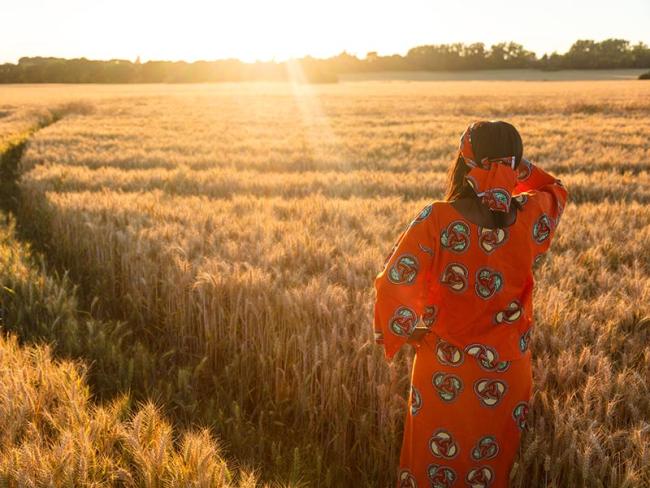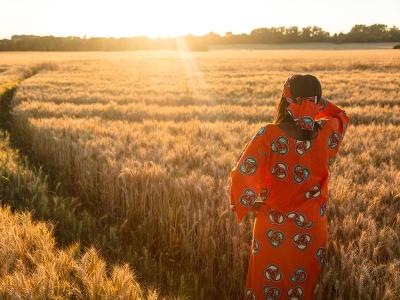 tweet me:
What do companies have to gain from creating visible, connected supply chains? From @tnnw1 of @BSRnews and @jaysonberryhill of @envisibleco: http://bit.ly/2lxgAfa
Tuesday, July 16, 2019 - 8:00am
By: Tara Norton, Managing Director, BSR, and Jayson Berryhill, Co-Founder and Partner, (en)visible
This blog is the first in a series where BSR and (en)visible will document our project to establish a blockchain-enabled traceable supply chain that delivers sustainability benefits to all the actors in the supply chain. 
The dirt road got bumpier and the jungle more beautiful, with a seemingly endless variety of trees and wildlife. The villages announced themselves with their wood and straw houses. Residents sat on porches, manning micro markets and looking after children. Others were heading out, machete in hand, to tend their parcels of farmland.  
We had arrived at the start of a global supply chain.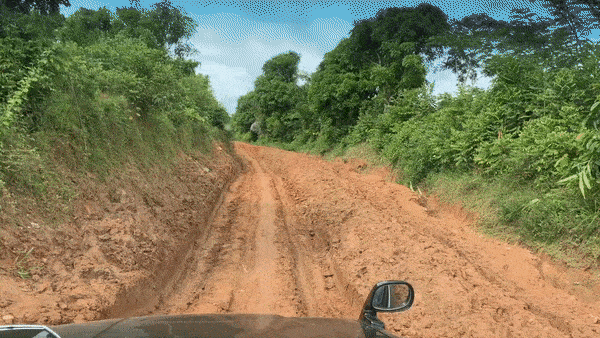 That term, "global supply chain," conjures up images of enormous ports filled with colorful arrays of ocean-bound shipping containers, or commercial freight trucks arriving at highly-organized distribution centers. But global supply chains all start before that point—and our actions to make supply chains more visible, traceable, and sustainable need to start at the beginning.  
Many of us working in sustainability know about the long paths that supply chains follow, the rural smallholders at the start of nearly every supply chain, but these are just abstract ideas until they are confronted up close. People need to see it, know it, and feel it. Executives, buyers, consumers—they need to see that behind our everyday products, behind the purchase price and margins, there are real people, real challenges, unpredictable weather, and bumpy routes to market. Yes, there is a growing collective understanding, but it's one thing to read an article about the plight of smallholder farmers and quite another to see the connection, even if only through a scanned QR code on a package, to understand that these precise individuals brought this product to you—and to know that the individuals also understand their critical role in the global exchange of goods. 
Blockchain technology can allow all of the supply chain actors – from farmer to cooperative to buyer to brand – to participate on more equal terms, to shake hands virtually, to agree on what has happened with an immutable record, and to see where things have been and where they are going. 
BSR is committed to the creation of the visible, connected supply chain. In the project that this blog series will document, we are working with a forward-thinking global brand and with our partners at (en)visible, who are providing the blockchain-based traceability solution. It is blockchain that can allow all of the supply chain actors—from farmer to cooperative to buyer to brand—to participate on more equal terms, to shake hands virtually, to agree on what has happened with an immutable record, and to see where things have been and where they are going. There may be other technologies that enable traceability, but nothing quite as elegant.
Forward-thinking companies have a lot to gain from moving in this direction towards transparent, traceable, efficient, and equitable supply chains:
Deeper insights about their supply chain partners. Just by starting the process, by design, a company gains more transparency over who is in the supply chain, what is happening, and which suppliers are aligned with their mission.
Increased connection to the farmers in their upstream supply chain. This approach naturally leads to a connection to the source, which helps companies better understand the value of raw materials, and also can enable farmers to better understand the value of their crops and how they are being used.
Sophisticated understanding of the payment dynamics along the whole of the supply chain. There are dynamics in upstream supply chains that contribute to increased uncertainty and risk, and understanding these dynamics can lead to better access to finance for the most vulnerable actors, reducing risk for everyone.
The corporate priority to digitalize supply chain management and procurement is absolutely right, as long as it takes into account the whole chain and the people who bring it to life. Technology should follow function, and systems should be built with the entire chain in mind.
This blog has provided an overview of the project and the start of the journey. We look forward to sharing specific details of this story as we go down the road. 
Originally appeared on BSR. 
More From BSR
Tuesday, December 22, 2020 - 10:30am
Monday, December 21, 2020 - 10:30am
Wednesday, November 18, 2020 - 11:50am