Bacardi's Martin Voke Unlocks Employee Potential through Diversity and Inclusion
Bacardi's Martin Voke Unlocks Employee Potential through Diversity and Inclusion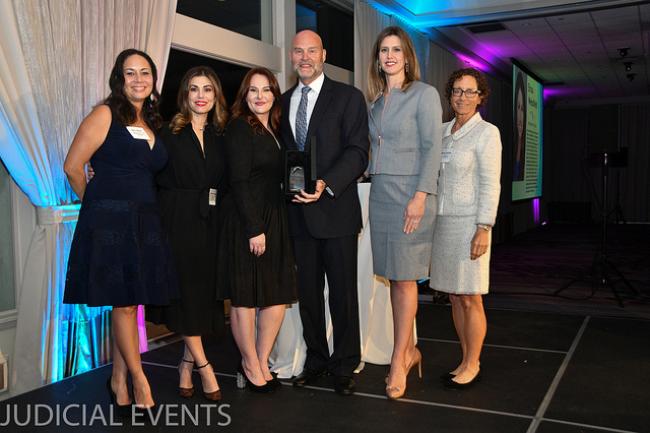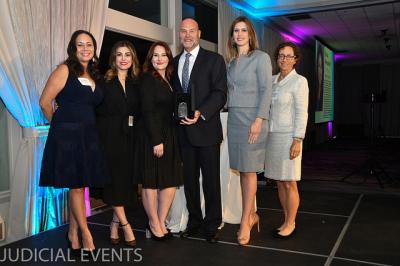 tweet me:
.@BacardiLimited's Martin Voke champions diverse leadership in the workplace. Through his commitment to @BacardiWIL & engagement of male allies, Martin's work is a shining example of how employees are building a stronger, more inclusive Bacardi http://bit.ly/2K51xVI
Friday, April 5, 2019 - 10:05am
Creating an inclusive workplace is everyone's job. That's why Martin Voke, Vice President, Deputy General Counsel & Assistant Secretary for Bacardi North America, is raising awareness of women in leadership topics and has launched programs that engage male leaders in the diversity conversation. For his efforts, Martin was honored with a "Fostering Diversity and Inclusion Award" presented by Judicial Events, an organization that brings together leaders of the legal community. Martin received the award during the third annual CEO and General Counsel Gala held in Miami.
Martin, a 30-year veteran of Bacardi, is an active member of the Bacardi Women in Leadership efforts in North America designed to unlock the potential of current and future Bacardi leaders. As Chair of the Workplace Engagement Committee, he led the development of the Bacardi Talk series which included programs like "Let's Talk About the Sexes" where male and female contestants answer questions uniquely designed to breakdown the myths between sexes and to kick-start the conversations.  Another program, "Wings and Beer Bash," hosted by former NFL player, thought leader, and educator on gender, race, and orientation equality Wade Davis brought men together for wings and HATUEY® beer to help drive conversations around how men can join women in creating gender equality. 
Martin also serves as a mentor where he devotes time to counsel Bacardi colleagues on achieving their development goals and creating a positive work environment for all.
"I do not overcomplicate what needs to be done. My parents taught me the basic rule of life - treat others like you want to be treated," says Martin. "In short, do what's right, find other like minds and then build it outwards to bring others into the conversation. I try to leave the world better than I found it with the hope it benefits others including my daughter, Alexis, and son, Benton." 
"Diversity and Inclusion is good for businesses, but a lot of companies and leaders miss the mark when it comes to this. Martin at Bacardi does not," says Judicial Events CEO Erica Weissfeld. "Martin aims at creating diversity within and outside of the company with almost every decision he makes."
Bacardi recognizes the need to build a company that mirrors the rich diversity of the communities and markets in which it operates. The Bacardi Women in Leadership initiative is embedded into the Bacardi business strategy and instills a sense of ownership and accountability in business leaders to set the right example and drive engagement throughout the organization. A globally-reflective team is good for business; it sparks innovation and enables organizations to have a greater impact in the marketplace. As a family-owned business, Bacardi believes in creating an inclusive environment where everyone feels part of the family and feels welcomed when bringing their true self to work. Congratulations to Martin for inspiring and supporting teams at Bacardi every day!
More From Bacardi Limited
Thursday, October 22, 2020 - 4:30pm
Wednesday, October 21, 2020 - 8:00am
Tuesday, October 20, 2020 - 8:00am