Bacardi Debuts Women's Empowerment Series in Houston
Bacardi Debuts Women's Empowerment Series in Houston
The inaugural February 12 summit brought hospitality industry leaders together at Hotel ZaZa to promote women's leadership.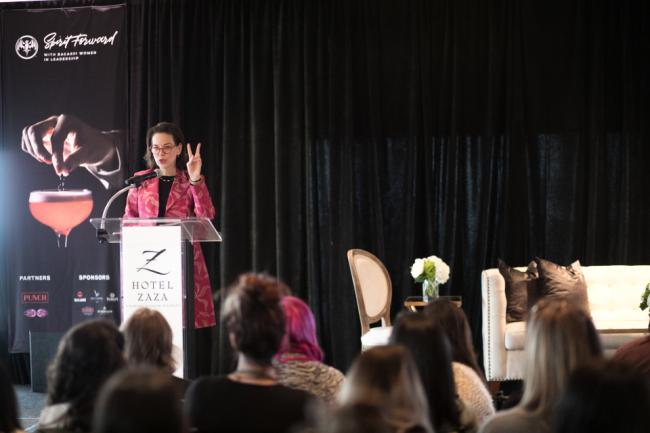 Cory Dixon
)" href="https://www.3blmedia.com/sites/www.3blmedia.com/files/images/women-0128_u4wse4.jpeg" rel="slick-gallery-node-160901">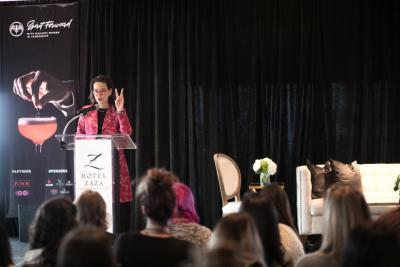 tweet me:
.@BacardiLimited debuts #WomensEmpowerment series in Houston http://bit.ly/2oiwMiR via @houstoniamag
Thursday, February 22, 2018 - 12:15pm
By Abby Ledoux
"Two words have motivated entire movements," said Dana Cowin, former editor-in-chief of Food & Wine Magazine, pointing to #MeToo and #TimesUp, most recently. "I watched the power of those two words, and I thought, 'what are my two words?'"
For Cowin, they changed to keep pace with her age, career, and general outlook on life. Eventually, "I want" became "I will," a chant she led a room full of women in on February 12 at Hotel ZaZa.
"Together, with a universal 'I will,' we can create great change," Cowin said. Her rousing keynote kicked off Bacardi's inaugural Spirit Forward Women In Leadership Empowerment Series, a self-explanatory, five-city tour that began this month in Houston and travels to Miami next week before three more stops in San Francisco, Chicago, and New York through March and April.
The series brought together industry leaders, community partners, and expert panels to spark discussion of everything from equal pay and maternity leave for women in the hospitality and spirits industries to financial wellness and self-defense tactics.
More From Bacardi Limited
Wednesday, March 25, 2020 - 1:00pm
Tuesday, March 24, 2020 - 6:30am
Thursday, March 19, 2020 - 4:10pm