BSR Conference 2019: Aron Cramer, President and CEO, BSR
BSR Conference 2019: Aron Cramer, President and CEO, BSR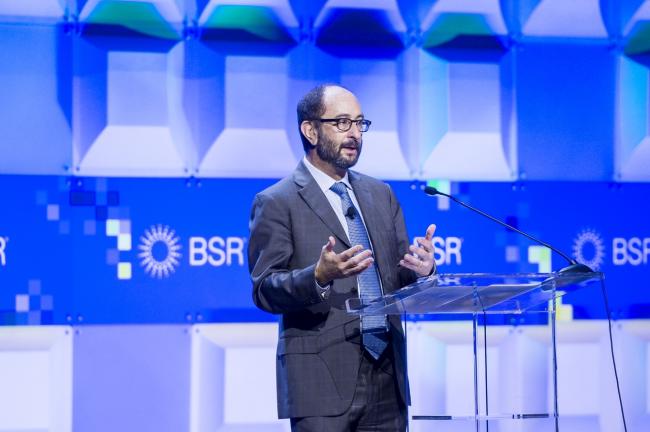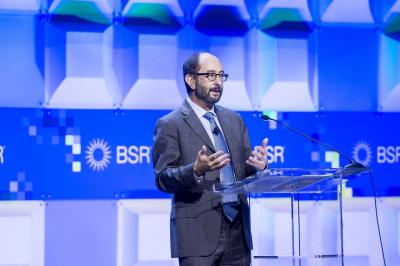 tweet me:
.@BSRnews President and CEO @AronCramer's plenary address at the BSR Conference 2019: https://youtu.be/LQxzhuL_QUo #BSR19
Monday, December 9, 2019 - 3:00pm
As we approach the 2020s, it is clear that the world is transforming in a way that creates a new climate for business, from changes in policy and public perception to the growing imperative to address the climate crisis.
In his opening remarks at the BSR Conference 2019, BSR President and CEO Aron Cramer discussed the state of the world that is leading to these new challenges for business and the role that sustainable business can play in this critical decade. His speech also explored the themes examined in his Annual Letter.
Watch the full video here:
The BSR Conference 2019, which took place November 12-14 in San Jose, gathered sustainability leaders from business, government, and civil society to explore the theme of "The New Climate for Business." Check out the conversation on Twitter at #BSR19 and see all video highlights on BSR's YouTube channel.
More From BSR
Wednesday, June 24, 2020 - 12:30pm
Thursday, June 18, 2020 - 12:00pm
Wednesday, June 17, 2020 - 12:00pm