Arrow Electronics Sponsors Annual Cardboard Engineering Challenge
Arrow Electronics Sponsors Annual Cardboard Engineering Challenge
Unique K-12 competition promoting STEM education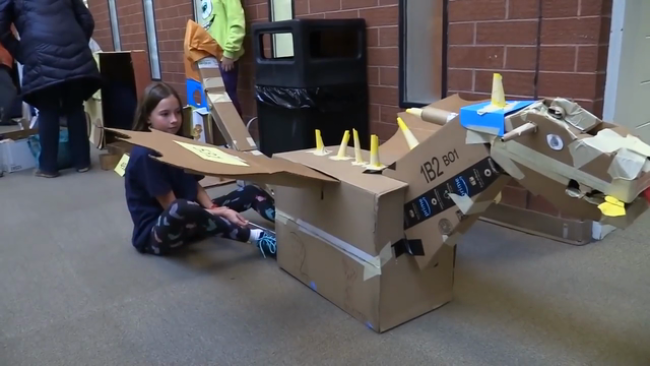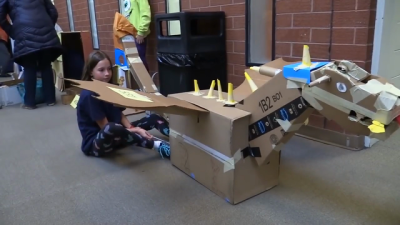 tweet me:
.@ArrowGlobal was the presenting sponsor of the @CCSFoundation's Annual Cardboard Challenge for the sixth consecutive year #FiveYearsOut #CCSFcreativity http://bit.ly/2PaATgh
Tuesday, November 6, 2018 - 8:00am
DENVER, November 6, 2018 /3BL Media/  – Arrow Electronics was the presenting sponsor of the Cherry Creek Schools Foundation's Annual Cardboard Challenge for the sixth consecutive year. The STEM education competition for K-12 students featured a wide array of innovative creations – including a fully-functioning foosball table and robot replica – all crafted from cardboard and other recycled materials.
The challenge drew more than 730 competitors from Cherry Creek Schools, the public school district serving Arrow's headquarters location in southeast metro Denver. Arrow employees served as volunteers and judges for the event, which included cash prizes for winning entries.
This year, Arrow also supported the Cardboard Challenge Club, a new after-school activity for more than 300 students designed to encourage participation in the contest and provide assistance with projects. The effort attracted more students to the challenge and resulted in representation from all of the district's schools.
"The Cardboard Challenge inspires students to push boundaries and explore engineering in a creative way. We're honored to have Arrow support our efforts to expand this opportunity to more students and nurture the next generation of innovators," said Jill Henden, executive director of the Cherry Creek Schools Foundation.
Around the world, more than 100,000 children in 50 nations participate in cardboard engineering challenges annually. The events are facilitated by the Imagination Foundation.
About Arrow Electronics
Arrow Electronics guides innovation forward for over 150,000 of the world's leading manufacturers of technology used in homes, business and daily life. With 2017 sales of $26.6 billion, Arrow aggregates electronics and enterprise computing solutions for customers and suppliers in industrial and commercial markets. The company maintains a network of more than 345 locations serving over 80 countries. Learn more at FiveYearsOut.com.
###