Amy Harder: Investments in Nuclear Power + Plastics
Amy Harder: Investments in Nuclear Power + Plastics
tweet me:
This week's @SeaChangeRadio - "Amy Harder: Investments in Nuclear Power + Plastics" @Axios reporter @AmyAHarder talks w/host @SweetAl about her interview with Bill Gates https://www.cchange.net/2019/07/16/gates/
Multimedia from this Release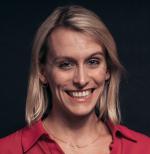 Tuesday, July 16, 2019 - 7:05pm
If you had a million dollars what would you do with it? OK, now what if it were $100 billion? Today on Sea Change Radio, we are talking with Amy Harder, environment and climate reporter for Axios, about where some titans of industry are investing their money and the environmental impact it might have. You might be surprised to learn, for example, that Bill Gates has been pouring some of his considerable wealth into the nuclear energy sector. Harder recently interviewed Gates about his estimated half a billion dollar investment into TerraPower. She tells us about that as well as the big bets that companies like Exxon Mobil are making on ethane, a petrochemical by-product that is used to produce plastic.
More From Sea Change Radio
Wednesday, February 26, 2020 - 7:55am
Thursday, February 13, 2020 - 9:10am
Tuesday, February 4, 2020 - 12:45pm