Albertsons' Private Label Organic Brand Reaches $1 Billion in Sales
Albertsons' Private Label Organic Brand Reaches $1 Billion in Sales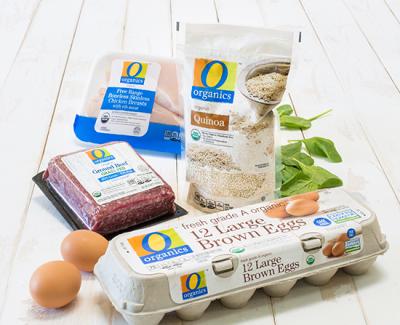 tweet me:
.@AlbertsonsCos O Organics crosses $1 billion in sales and is one of the nation's largest brands of USDA-certified #organic products http://bit.ly/2DcKzkn
Tuesday, January 16, 2018 - 7:55am
Originally posted on Organic Authority
Albertsons' private-label organic brand, O Organics, has reached $1 billion in sales. The chain has announced its plans to introduce approximately 500 new products to the 1,000-plus item line this year. The brand already encompasses selections in several categories including fresh produce, eggs, milk, milk alternatives, yogurt, meats, bread, coffee, snacks, and baby food. The organic brand is known for its competitive prices within the organic market.
"Everyone should have the opportunity to go organic – whether you are selectively choosing a few organic products or you have fully embraced eating organics," Geoff White, President of Albertsons Companies' Own Brands, said in a news release. "Introducing new and certified organic products for every eating occasion is a great example of how we are constantly delivering and staying ahead of consumer trends."
Continue reading more on Organic Authority 
More From Albertsons Companies
Wednesday, August 5, 2020 - 9:00am
Friday, July 24, 2020 - 3:00pm
Friday, July 17, 2020 - 9:00am