Aaron Huertas on the Green New Deal
Aaron Huertas on the Green New Deal
tweet me:
This wk's @SeaChangeRadio - Political consultant @AaronHuertas goes in depth on the #GreenNewDeal http://www.cchange.net/2019/02/12/deal/
Multimedia from this Release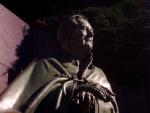 Wednesday, February 13, 2019 - 2:15pm
Back in the 1930s, when the US was in the midst of an economic crisis, President Franklin Delano Roosevelt enacted a set of policies to protect the people of the US from the worst ravages of poverty: it was called The New Deal. Our planet is currently in the midst of an environmental crisis. Some lawmakers in Washington D.C. are asserting that this crisis requires a set of policies no less deep or sweeping than FDR's New Deal. This week on Sea Change Radio, we speak to political consultant Aaron Huertas to better understand the ins and outs of the initiative set forth by the progressive wing of the Democratic Party. We take a look at the history behind the idea, delve into some of the policy specifics, and consider how the two major political parties are responding to this Green New Deal.