3 Things Veterans Should Look for in a Civilian Employer
3 Things Veterans Should Look for in a Civilian Employer
At Nestlé, we've found three things that are essential to helping veterans thrive. No matter where you end up, here's what to look for during your transition process.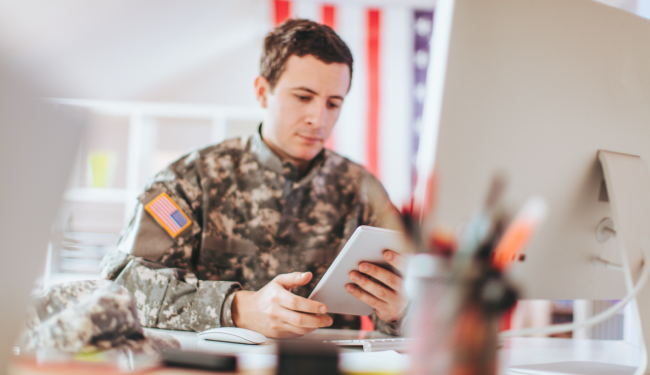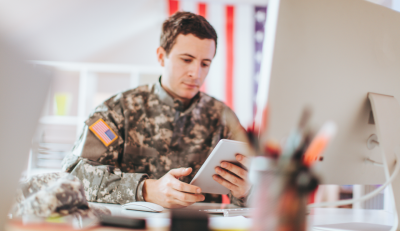 tweet me:
.@NestleUSA shares three things that are essential to helping #veterans thrive in the civilian workforce http://bit.ly/2Jd6WZr
Friday, June 1, 2018 - 9:30am
NEWSROOM: Nestlé
CONTENT: Blog
By Jon Salmons, Vice President, Recruiting — Nestlé USA
According to a survey conducted by Prudential Financial and IAVA, three in five veterans worried about "how to translate their military skills to a business environment." The survey also found that "veterans are most concerned about finding a job that is meaningful to them."
Transitioning from military to civilian life often presents challenges for members of the armed services. Often times, as a veteran, when you are ready to look for new work opportunities, you may feel unprepared or like you don't know how to identify "the right job" for your skillset.
At Nestlé, we believe that military values like a sense of purpose and mission, collaboration, and agility, can cross over into a civilian work experience. And what's more, we know that veterans and transitioning military members make Nestlé better. The experience and skills veterans bring to the table is a natural fit for us, and we believe our purpose-driven company culture is a natural fit for them.
Through Project Opportunity, we're supporting veterans with employment and training opportunities, which build upon their already impressive skills. We're proud to employ 2,400 veterans across our operating companies who are welcomed and rewarded at Nestlé.
Whether veterans find their next opportunity at Nestlé or somewhere else, here are three things to look for in your transition to the civilian workforce.
1. Your military background is celebrated
At Nestlé, we deeply value the experiences and skills that veterans bring to the workforce. Veterans contribute strong skills and values to our company, such as integrity, perseverance, and discipline. At Nestlé, a military background is always an asset and never a setback.
My initial experience applying for work [before I found Nestlé] was strange, I was really grilled about why I went into the military, it seemed to play against me and it was an interesting transition period. That was different at Nestlé — I was 7 years out of the military when I applied here, but even in the interview process the gratitude and accolade for my service was incredible."

Lisa — Army Veteran, Human Resources at Nestlé Waters
More From Nestlé
Friday, September 18, 2020 - 9:00am
Wednesday, September 9, 2020 - 8:30am
Friday, July 24, 2020 - 8:10am