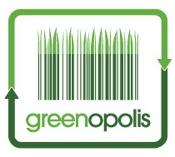 We are about doing good.
Specifically, our goal is to provide you with information and tools to:
Help you to recycle easily
Help to save our natural resources for our children's children
Track conservation through recycling and re-use
Educate and reward conservation
Through both our digital site of Greenopolis and our physical presence of GreenOps Tracking Stations, we allow our customers to do actual, "trackable" good for the planet. We also try to make your everyday life better by offering rewards for helping the world and changing the way we handle natural resource and recyclables.