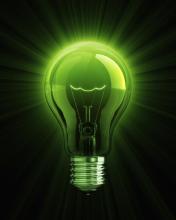 GreenSource is a global media agency that aims to connect all stakeholders in the sustainability sector through its content feed of breaking news, features and opinion.
Based in Europe, GreenSource delivers a constant stream of breaking articles that focus on the low-carbon and sustainable agenda.
Through its ClickGreen.org.uk site, its news wire service, newsletters, daily intelligence bulletins and upcoming Sustainable Living magazine, GreenSource provides content that at all times is relevant, accurate and compelling to connect the market from the developers, innovators and researchers, through the providers, resellers and manufacturers to the end-users, purchasers and influencers.
GreenSource's network covers all four corners of the globe and its content includes national and international news, research and analysis, opinion, products, careers and events that are helping to shape a more sustainable future.