When Seedling Met Soil: A Coffee Bean Origin Story
How Nestlé coffee is raising the bar on sustainable growing and community development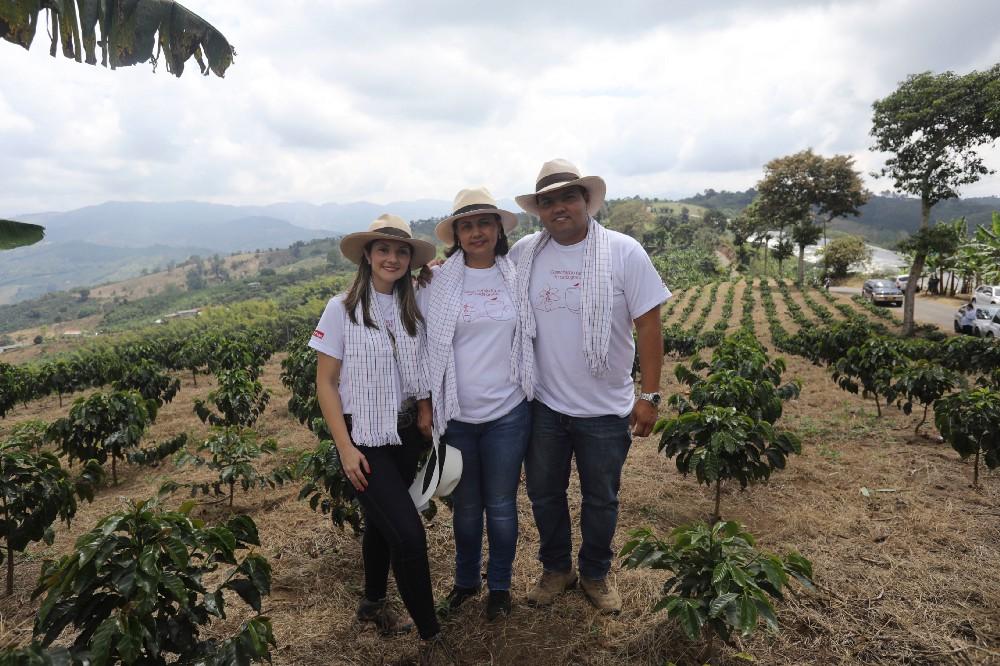 Luz and family on their coffee farm in Armenia, Colombia. (Joaquin Sarmiento/AP Images for Nestlé Nescafé Taster's Choice)
Your morning ritual probably feels like it starts when coffee hits your lips. But actually, it started before you rolled out of bed. In the case of this coffee, it started on a farm in Armenia, Colombia.
Nestlé has been on-the-ground in Colombia for nearly 75 years, building relationships with farmers like Nescafé Plan farmer Luz and her community. Luz is a sixth generation farmer who took over the family coffee farm with her brother. When she and her brother took over the farm, their coffee trees were dying from rust. Nestlé worked with the family to overhaul the farm and plant a new disease-resistant Castillo variety of coffee plant. It was a fresh start that was incredibly needed and now they're helping to provide the highest-quality beans through Colombia's National Coffee Federation.
Last year, we at Nestlé purchased 874,000 tons of coffee around the world. It's not an easy time for coffee farmers. Most coffee farmers like Luz are smallholders living in developing countries, and they work hard to grow high-quality coffee. Aging or diseased trees, declining yields, volatile prices and climate change threaten the livelihoods of small farmers and the sustainability of producing coffee.
That's why we assist coffee farmers like Luz and her brother to improve the economic returns from their crops, help their communities be more resilient and successful, and adapt to climate change and mitigate their environmental impact.