Welcoming GRI's New Governance Body Members for 2018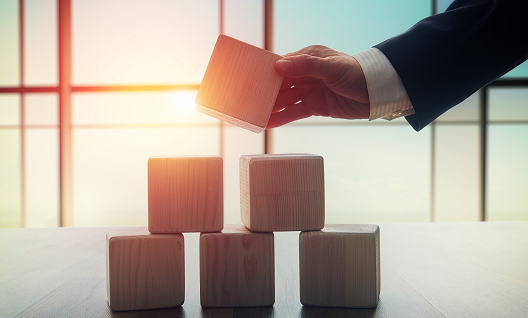 After a busy nomination period, we are happy to announce the people who have been appointed to GRI's governance bodies starting 1 January 2018. ​
"We are extremely grateful to all those who serve and have served on GRI's various governance bodies," commented Tim Mohin, Chief Executive of GRI. "The multi-stakeholder nature and global representation of our governance bodies has been one of the key factors in the success of GRI over the last twenty years, and the contributions of the individuals involved are invaluable in our effort to empower decisions that create social, environmental and economic benefits for all."
Click on the links below to view the member changes for each governing body, or continue scrolling through the full article.
Board of Directors
  The GRI Board of Directors is the ultimate decision-making authority – it has the legal and fiduciary responsibility for the organization and promotes change towards a sustainable global economy and increasing corporate transparency and accountability. All nominations for Board member positions were reviewed by the GRI Nominating Committee (GNC), which then passed its recommendations on to GRI's Stakeholder Council for final appointment.    GRI is delighted with the appointment of
Mr. Eric Hespenheide
as the Chairman of the GRI Board of Directors, effective 1 January 2018. A familiar figure in the sustainability reporting world, and a long-term contributor to GRI's multi-stakeholder network, Eric brings a wealth of multi-faceted experience in both financial and non-financial reporting to lead the organization into the next decade. He previously served as Chairman of the GRI Global Sustainability Standards Board (GSSB) and subsequently as the Interim Chief Executive of GRI, where he led the roll-out of the GRI Sustainability Reporting Standards.   GRI is also honored to announce the appointment of a number of new and currently serving members to the Board.
Ms. Özlem Denizmen
and
Mr. Kevin McKinley
have been reappointed for a second term, beginning 1 January 2018, and will be joined by four new members:  
Dr. Olaf Brugman
is head of Sustainable Markets at Rabobank, the Netherlands, and is responsible for capital markets solutions with environmental or social benefits. He is a highly seasoned and visionary sustainability leader, with a career spanning over 27 years. For Dr. Brugman, leadership contributes to better business through transformational change. He takes a science-based approach, and he uses dialogue with key stakeholders to find ways for business to improve while formulating implementable, credible and advanced visions and positions. Dr. Brugman has worked intensively on some of the most persistent issues affecting multinational businesses, such as natural capital and agricultural supply chains, deforestation and biotechnology in agribusiness, the energy transition, health and nutrition. He is also executive committee member of the Green and Social Bond Principles, and former President of the Roundtable for Responsible Soy.  
Ms. Connie L. Lindsey
is Executive Vice President and Head of Corporate Social Responsibility and Global Diversity & Inclusion at Northern Trust. She is responsible for the design and implementation of the global CSR and Diversity and Inclusion strategies for the firm. Since joining Northern Trust in 1993, she has held several leadership roles in the Wealth Management, Corporate and Institutional Services and Operations businesses. Ms. Lindsey is a past National Board President of Girl Scouts of the USA, the highest-ranking volunteer of this 2.7 million-member organization, and serves on several civic and charitable boards including the Friends of Prentice at Northwestern Memorial Hospital, Leadership Greater Chicago, Leukemia and Lymphoma Society (national), McCormick Theological Seminary, and YMCA of Metropolitan Chicago.   
Ms. Meredith Miller
is Chief Corporate Governance Officer at UAW Retiree Medical Benefits Trust, USA and represents labor on the Board of Directors. The UAW Trust provides retiree health benefits to over 700,00 UAW workers and their dependents and has $60 billion in assets under management.  She has more than 33 years of experience, including in state and federal appointments, making her an expert in fiduciary duties related to proxy voting execution, shareholder engagement, sustainability issues and policy related initiatives. Ms. Miller's corporate governance work at the UAW Trust focuses on human capital management, board and workplace diversity initiatives, executive compensation and compliance and risk oversight board issues related to the health care portfolio companies.    
Mr. Girish Ramachandran
is President, Asia Pacific at Tata Consultancy Services (TCS) based in Singapore. Mr. Ramachandran joined TCS, (global headquarters Mumbai, India) in 1994; in his previous role as Corporate Vice President, he was a part of the CEO's office and was responsible for strategic business initiatives for the organization. In his more than 20-years at TCS, he has worked in diverse range of roles, including Head of Europe for over nine years, and head of the Middle East, Africa and Mediterranean business for two years. He holds executive board positions at the Nyenrode University's International Council and International Business Foundation Amsterdam. He is also the Chairman of Confederation of Indian Industries' Benelux chapter and also is on the board of Kooh Sports.   GRI looks forward to welcoming the four new members to the GRI Board from 1 January 2018, and to the continuing engagement of the current Board members who will continue for a second term.    GRI would also like to thank GRI Board members
Mr. David Nieh
and
Mr. Robert McGarrah
, who will be stepping down at the end of 2017. We extend our special thanks to Ms. Christy Wood for her dedicated commitment and valuable contribution to the organization during her maximum two terms as Chairman.   
Global Sustainability Standards Board
  Established as an independent operating entity under the auspices of GRI, the GRI Global Sustainability Standards Board (GSSB) is formed of members with a broad range of expertise and experience, who are responsible for setting globally accepted standards for sustainability reporting. The GSSB works in the public interest and according to GRI's vision and mission.   GRI is honored to welcome the following re-appointed and new members to the GSSB.  
Ms. Kirsten Margrethe Hovi
, Vice-president and head of Extra-Financial Reporting at Norsk Hydro ASA, Business Enterprise constituency has been reappointed. She will be joined on 1 January 2018 by two new members: 
Ir Vincent C.Y. Kong, Sustainability Manager at Sun Hung Kai Properties Group, Business Enterprise constituency
Mr. Tung-Li Mo, Deputy Secretary-General at Taiwan Business Council for Sustainable Development, Civil Society Organization constituency
GRI is grateful to Mr. Jorge Daniel Taillant and Mr. Stiaan Wandrag for contributing to the successes of the GSSB.  
Stakeholder Council
  The Stakeholder Council (SC) is the formal stakeholder policy forum within the GRI governance structure. The SC's key governance functions include appointing Board members and deliberating on issues of strategic importance to GRI.   After carefully reviewing all nominations by the GRI Nominating Committee (GNC) and submitting a pool of candidates for voting, GRI's GOLD community and the SC elected the members. GRI welcomes 13 new and re-elected members, playing a key role in supporting the SC in its function, and GRI in upholding its multi-stakeholder approach. The re-elected members are:
Mr. Ahamed Kishor Hameed, CSR & Environment Manager at Siam City Cement (Lanka) Ltd, representing Business Enterprise constituency
Mr. Antti Savilaakso, Partner and Head of ESG Research, Auriel Equity Investors, representing Investment Institution constituency 
Ms. Mardi McBrien, Head of Standards and Regulations & Managing Director at CDSB, representing Civil Society Organization constituency
And the new members are:
Mr. Anirban Ghosh, Chief Sustainability Officer at Mahindra and Mahindra, representing Business Enterprise constituency 
Ms. Carina Luchini, Legal Representative, representing Mediating Institution constituency 
Ms. Isadora Diaz Heredia, Group Head of Health and Safety Management Systems at LafargeHolcim Ltd, representing Business Enterprise constituency
Ms. Malin Lindfors Speace, Senior Advisor at Ethos International, representing Mediating Institution constituency 
Dr. Mark Anthony Camilleri, Resident Academic at University of Malta, representing Civil Society Organization constituency 
Dr. Monica Streck, Director Strategic Sustainability Management at Munich Airport, representing Business Enterprise
Mr. Ryan Johnson, Executive Director Sustainability Education and Training Arizona State University School of Sustainability, representing Civil Society Organization
Ms. Binda Pandey, Deputy Member of ILO Governing Body from Workers' Group, representing Labor constituency
Mr. Christopher Ng, Regional Secretary of Apro FIET/ UNI Apro and Founder of ASEAN Services Employees' Trade Unions Council, representing Labor constituency
Ms. Marion Hellmann, Senior Advisor of the Building and Wood Workers International, representing Labor constituency
GRI would like to thank the SC members who will step down from the council at the end of 2017 for their dedicated commitment and invaluable contribution to GRI:
Mr. Dante Pesce, Executive Director at Pontificia Universidad Católica de Valparaíso Centro Vincular, Civil Society Organization constituency 
Ms. Habiba Al Marashi, President and CEO at Arabia CSR Network, Civil Society Organization constituency 
Ms. Kirstine Drew, Policy Advisor TUAC, Labor constituency
Mr. Peter Colley, National Research Director Construction, Forestry, Mining & Energy Union (CFMEU), Labor constituency
Ms. Rachel Jackson, Independent Sustainability Strategist, Mediating Institution constituency 
Mr. Silvio de Girolamo, Group Chief Internal Audit and CSR Officer at Autogrill Group, Business Enterprise constituency
Mr. Thorsten Pinkepank, Director Sustainability Relations at BASF SE, Business Enterprise constituency
GRI extends special thanks to Ms. Helena Barton, who contributed a great deal to the organization in her role as SC Chair, and who will be stepping down at the end of 2017.  
Independent Appointments Committee
  The Independent Appointments Committee (IAC) is a team of five members who appoint qualified and competent members to GRI's standards-setting governance bodies – the Global Sustainability Standards Board (GSSB) and the GRI Due Process Oversight Committee (DPOC). During this year's nomination process, the GNC reviewed all nominations and appointed two new members:
Bruno Bastit, Founder and Manager Quetzal Strategy ESG Advisors, Business Enterprise constituency
Helena Barton, Partner at Deloitte, Mediating Institution constituency
GRI would like to thank
Denise Esdon
for her dedication and time; she will be stepping down as Chair of the IAC at the end of 2017.