Video | Can Agroforestry Propel Climate Commitments?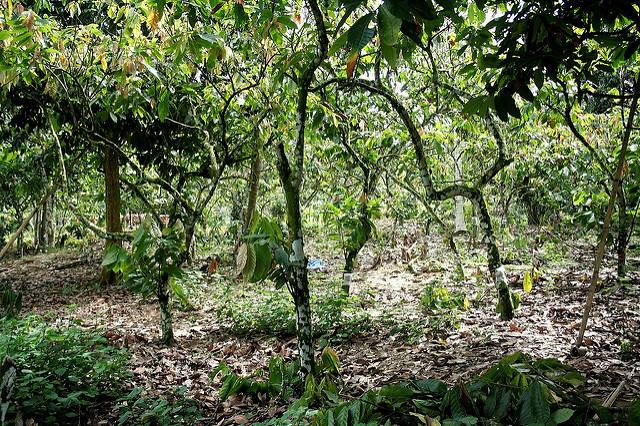 Cacao agroforestry system in Sulawesi. Image courtesy of World Agroforestry Centre.
The Paris Agreement, reached at COP21 in December 2015, aims to keep global temperature rise this century to well below 2 degrees Celsius above pre-industrial levels. Nationally Determined Contributions (NDCs) are the main tool for defining countries' contributions to the Agreement, and most developing country NDCs identified agroforestry as a key part of their climate strategy.
The World Agroforestry Centre (ICRAF) is attending the COP23 climate summit in Bonn, Germany, and just released a policy brief on agroforestry's central role in governmental efforts to achieve their NDCs. Report coauthor Peter A. Minang took some time to explain how agroforestry's contribution could be enhanced.
Watch the video on the Agroforestry World blog.