Veterans Help Us Be Our Best
By Laura Knutson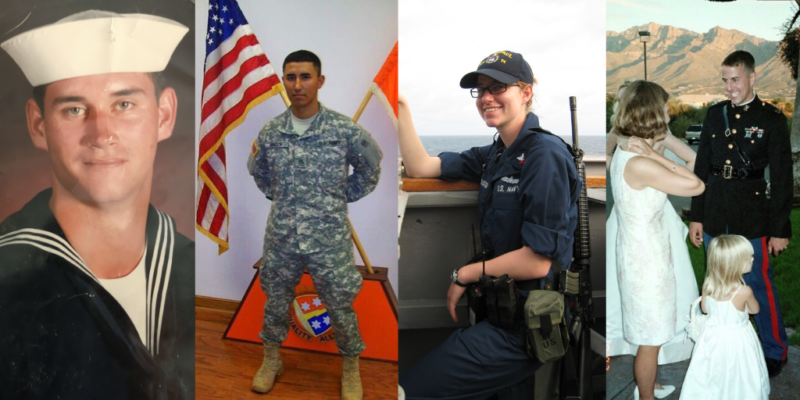 Imagine you sign up to serve your country at age 18. You go to boot camp and push your physical and mental limits to an extreme. You spend years on a ship. Maybe you serve in a war zone.
You come home, start a family, get deployed again. Months later, you're back at your local grocery store, trying to readjust to an old lifestyle that's suddenly foreign.
To many veterans, this transition back to the civilian world is no easy feat. And at the core is finding a job that fits, which can be the biggest hurdle of all.
At General Mills, we're proud to employ and support hundreds of veterans and transitioning military members in the U.S.
We spoke with several veterans throughout the company to find out what made them successful in the workplace; discipline and collaboration were common themes.
Teresa Viola is based at our headquarters in Minneapolis, Minnesota. She works on our supply chain team, using her experience from the U.S. Navy. Hear from her in this video.
We also caught up with three veterans working at our Albuquerque, New Mexico plant. Watch videos featuring Russell Holloman, Andrew Amador and Jim McGonigle.
When talking with our employee veterans, our Veterans Network came up a lot. This is a special community within General Mills that provides mentorship for veteran applicants and new hires, ongoing support that's tailor-made for veteran employees and their families, and volunteer work with community programs, like Tee It Up for Troops.
Joel Stamp is the president of the General Mills Veterans Network, and has been an active member of the Army National Guard for more than 20 years. He told us about how the veterans network began and grew throughout the company, in this audio clip.
Our Veterans Network encourages honest conversation on difficult cultural topics – like mental health and the Take a Knee movement – to build a truly supportive and inclusive environment.
Efforts like these are why we've been awarded a VIQTORY Military Friendly company for seven years, and, for the first time this year, a Best Corporation for Veterans Business Enterprises by the National Veteran Owned Business Association for our work with more than 70 veteran suppliers.
Pat Higgins rose up the ranks in the U.S. Army to become a tank platoon leader and intelligence officer, and then worked his way up at our Wellston, Ohio, plant to lead a processing line making Totino's Pizza Rolls.
While at General Mills, he was called to deploy, and when he told his manager, "There was not a single question asked outside of, 'How can we support you?'."
In fact, Higgins' manager stayed in touch with him through his deployment, and his fellow employees frequently checked in on his two young kids and expecting wife. And he received plenty of care packages with his favorite snack, LÄRABARs, while serving abroad.
Aimee Mortenson, a research and developer for Lucky Charms, had a similar experience, but from a different viewpoint.
Her husband, who doesn't work at General Mills, never expected to get deployed based on the nature of his military role. But he was called for duty suddenly, and at a time when they were caring for a little one at home.
"My co-workers have been as close as family helping me get through this tough time, offering to mow my lawn, shovel my driveaway, get my groceries, babysit. As a new mom, all these small acts have been a game-changer while my husband is away. And General Mills' workplace flexibility has enabled me to balance the load," says Mortenson.
On this Veterans Day, we salute our veteran employees, and their families, and give thanks for their work at home and when away.