Trane® by Trane Technologies Receives European Heat Pump Association's People's Choice Award
Recognition highlights company's efforts to reduce customer's carbon emissions at Broomfield College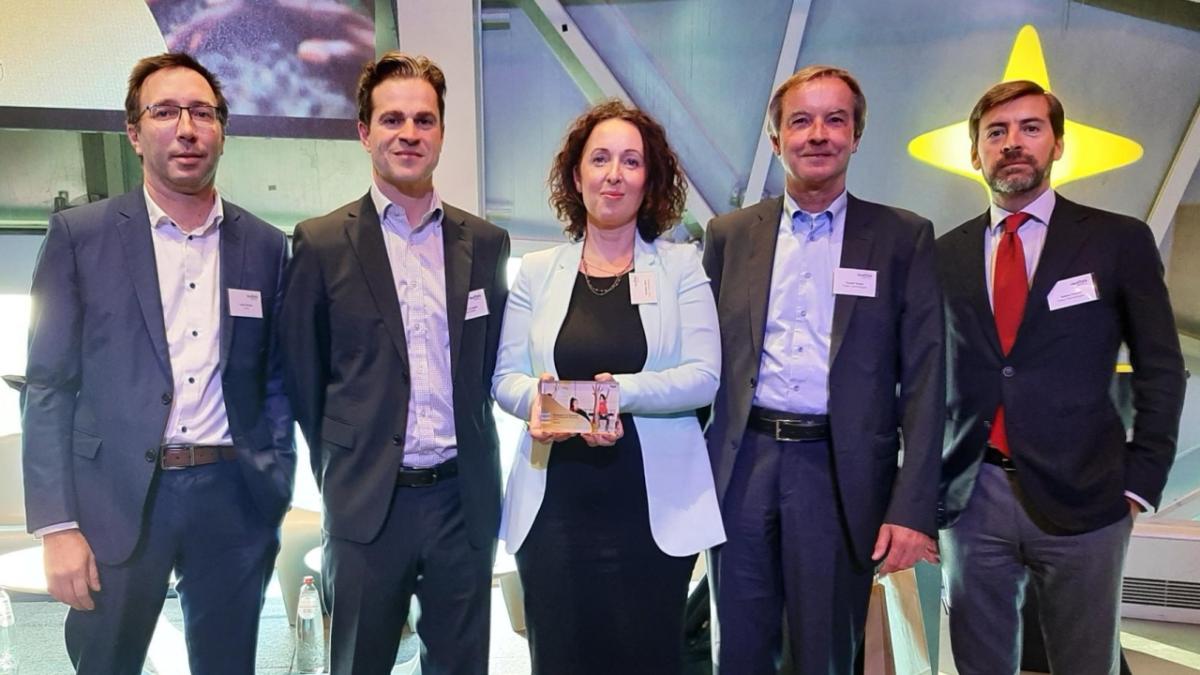 Louis Rompre, Jose La Loggia, Geraldine Velner, Ronald Herpst and Valerio Forconi accept the People's Choice Awards on behalf of Trane
Trane® by Trane Technologies Receives European Heat Pump Association's People's…
SWORDS, Ireland, October 7, 2022 /3BL Media/ - Trane® by Trane Technologies (NYSE:TT), a global climate innovator, has been awarded the European Heat Pump Association's (EHPA) People's Choice Award for its Thermal System installation at Broomfield College in Derby, United Kingdom. The project replaced the college's existing fossil fuel boilers with a Thermal System combining both Air and Water Sourced Heat pumps, reducing energy consumption by 790,000 kWh and 160 tons of CO2 emissions, annually.
"The project at Broomfield College highlights how Trane is using new technologies to help our customers reduce their carbon footprint," said Jose La Loggia, president, Trane Commercial HVAC Europe, Middle East and Africa (EMEA). "We are extremely proud of our team in the UK who made this project happen. Their hard work is a true example of our company's purpose to boldly challenge what's possible for a sustainable world."
"Connecting heating and cooling demands through heat pump solutions means maximizing energy efficiency and removing the reliance on fossil fuel energy," said Thomas Nowak, secretary general, EHPA. "Trane Technologies is a driver of this transition. I congratulate the whole team for this deserved recognition with the People's Choice European Heat Pump Award."
Heat pump markets across Europe experienced record growth last year. According to the EHPA, an all-time high of 2.18 million heat pump units were sold in 2021, 34% more than the year before. The heat pumps that are installed in the EU avoid over 44 million tons of CO2, slightly more than the annual emissions of Ireland.
###
About Trane Technologies
Trane Technologies is a global climate innovator. Through our strategic brands Trane and Thermo King, and our environmentally responsible portfolio of products and services, we bring efficient and sustainable climate solutions to buildings, homes, and transportation. Learn more at tranetechologies.com.
About Trane
Trane – by Trane Technologies (NYSE: TT), a global climate innovator – creates comfortable, energy-efficient indoor environments for commercial and residential applications. For more information, please visit www.trane.com.