T‑Mobile Teams Rally to Give School Supplies to Teachers
T‑Mobile Teams Rally to Give School Supplies to Teachers
On September 21, the Brand Social Team was able to #ClearTheList for one hundred teachers in need.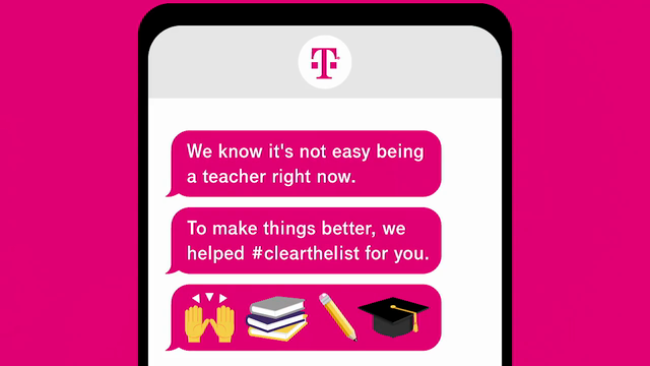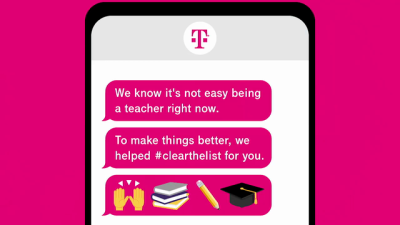 Tuesday, September 22, 2020 - 12:00pm
By Shawna Ryan
Most teachers in America spend their own money prepping classrooms with learning materials for the school year ahead. But on Monday, September 21, one hundred teachers were delighted to find their Amazon Wish List items ordered and on their way thanks to T-Mobile and its participation in ClearTheList, a foundation and social movement focused on providing schools with tools for success.
For the second year in a row, T-Mobile has tapped into Twitter to give back to teachers by donating to the #ClearTheList movement. It all began in 2019, when members of the company's brand community social team identified participating teachers using the hashtag and cleared the list of as many as they could in a single day.
"They helped twenty-seven teachers and classrooms with a total of 636 class supplies given," says Shannon Johnson, a Sr. Manager of Social Media at T-Mobile, referring to her community social team's charitable efforts.
"Typically, any given school year, teachers don't have all the supplies they need to make their classrooms as successful and manageable as they possibly can," explains Johnson. "ClearTheList helps amplify teachers [looking for support] and their wish lists, spreading their requests and giving people or brands the chance to go in and purchase those items."
A year later, in August 2020, employees took their list-clearing commitment even further. Each day of the month, a teacher who used the #ClearTheList hashtag was chosen and the brand attempted to clear their entire list, surprising a total of thirty teachers around the country, including Tre Butler.
"We are still learning virtually but with this program I received headphones so I can teach online more effectively," said the Florida Pre-K teacher. "I also received diverse reading books, sensory items, toys for reinforcement, and even plastic face covers for when students return to the classroom."
ClearTheList's founder took notice of the brand's efforts and helped T-Mobile organize logistics to do even more good, surprising one hundred more teachers on September 21. As many educators ramp up for a uniquely challenging COVID-friendly school year, the more lists that can be cleared, the better!
"The ClearTheList social media movement helps drive awareness for the amount of money teachers are paying out of their own pockets every single year," Courtney Jones says. "I just want to give a heartfelt thank you to everyone who has joined the ClearTheList movement and to T-Mobile for stepping up and impacting classrooms all across the nation."