Spatial Computing and 5G Are the Back-to-School Tools Teachers Need
By John Saw, EVP & Chief Technology Officer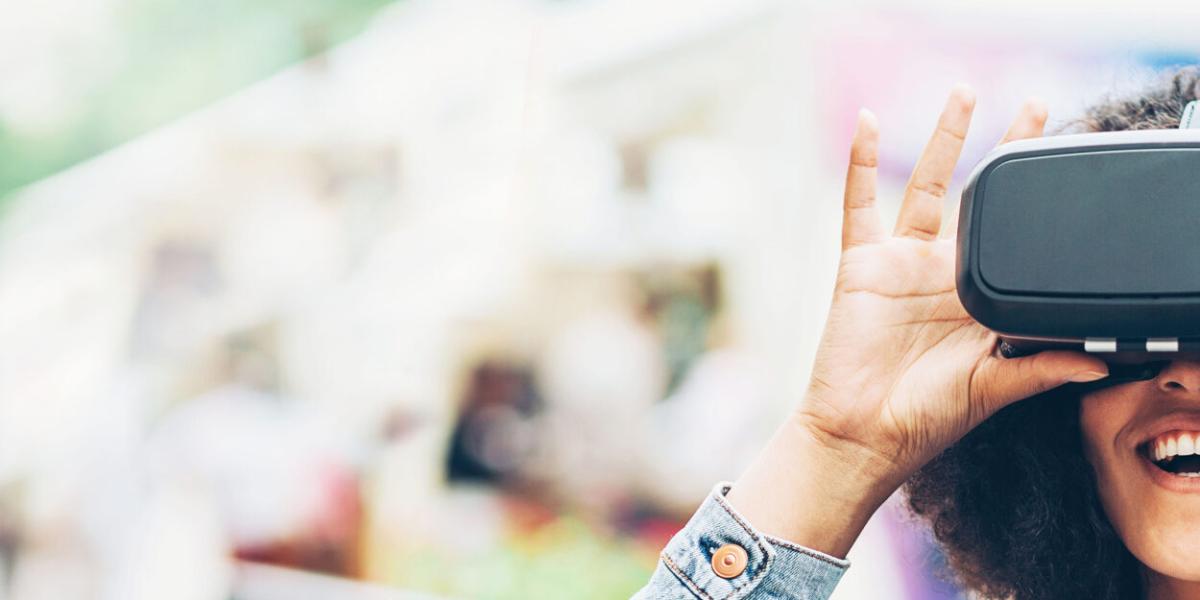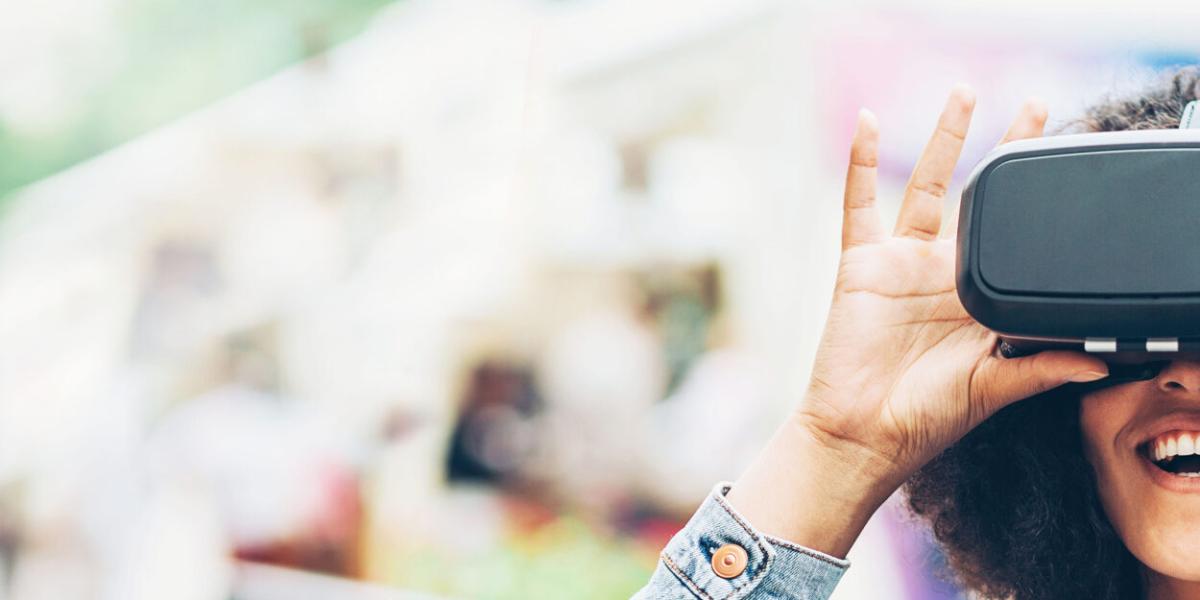 T-Mobile is always looking for ways to make a positive impact with our network, even long before we launched the country's first and only nationwide 5G standalone (SA) network. As the 5G era comes to fruition we've been busy innovating with partners across industries to bring the technologies of tomorrow into the present.
The things I'm reading on the page I can see them — and really touch them in virtual reality — so it connects the dots for me." 

MOREHOUSE COLLEGE STUDENT
One area of innovation that I am particularly proud to be a part of is leveraging 5G to make the teaching and learning experience more accessible and immersive for students and teachers. Listening to teachers, students and schools, we've heard the rising excitement and need for technology incorporating extended reality (XR), like virtual and augmented reality (VR and AR), into their curriculums. To match the demand, we've been hard at work with our partners to integrate our 5G network into these new technologies. And the fruits of our labor are starting to ripen.
Our students reported a 92% increase in STEAM knowledge, and most said they would consider a Metaverse career. Thanks to T-Mobile's sponsorship & Kai XR's programming, our students know their dreams are possible."

MERCEDES HARRIS, HOUSTON ROTARY CLUB
Now you may be wondering: "Schools have Wi-Fi, so why is 5G needed?"
When implementing XR learning programs with thousands of schools in small towns and urban areas across the country, our partners found that school Wi-Fi systems sometimes can't handle the requirements needed to reliably run XR programs. How can students collaborate in virtual laboratories or on VR fieldtrips if the content lags due to poor connectivity? XR needs fast speeds and ultra-low latency to work as intended. And then you also need to account for the complex permission and security systems schools set up that make it difficult to connect in the first place.
5G is expanding classroom walls and allowing students to engage in programs and experience unique learning environments designed specifically to spark their interest in education. Perhaps the best part is that due to the nature of 5G, these programs can be taken practically anywhere there is a signal — and with the country's largest and fastest 5G network — we're uniquely positioned to reach more students across the country than ever before.
VR powered by T-Mobile 5G allows us to democratize access to visceral experiences that empower students to build connections with current and compelling problems and abstract up to math models & equations from there, rather than memorizing procedures in a sterile vacuum. With recent advances in spatial computing, we finally have the opportunity to teach STEM disciplines how they should be taught: through one's own life experiences."

ANURUPA GANGULY, CEO AND FOUNDER OF PRISMS VR
Here's how the companies we are working with are helping students engage with new technologies and STEM education leveraging 5G:
We started working with Kai XR in 2021 when they joined the T-Mobile Accelerator program, a yearly developer cohort aimed at driving innovation with support from T-Mobile engineers and 5G connectivity.
Recently, Kai XR worked with Harris County Juvenile Detention Center in Texas to provide students with educational learning objectives using T-Mobile 5G connected devices to improve digital literacy, demystify in-demand technologies like XR, provide hands-on opportunities with emerging tech and decrease recidivism for students in the center through exposure to career pathways.
Two hundred students completed the program, with 84% expressing interest in learning more about the metaverse and advanced and emerging technologies and 95% expressing interest in a metaverse career.
Kai XR is active in schools in Georgia, California and Alabama reaching thousands of students with its learning platform. 
A 2022 T-Mobile Accelerator participant, VictoryXR is active in 135 schools across the country, with 90 unique courses taught at higher education institutions. VictoryXR uses its platform to create virtual classrooms, campuses and laboratories using AR and VR headsets connected to T-Mobile 5G to provide students with unique learning environments they might otherwise not have access to.
With its virtual environments VictoryXR covers topics such as history, anatomy, chemistry and biology, opening the door for students to collaborate together in near real-time, whether that be on a virtual field trip to Egypt or analyzing a cadaver, VictoryXR paired with 5G enables entirely new classroom experiences.
It restores joy in the education system when you see student achievement increase by 11.9%. It makes you rethink what your other approaches have been in the past and why did we wait so long to do something this transformative." 

DR. MUHSINAH MORRIS, MOREHOUSE COLLEGE
Barbara Bush Foundation for Family Literacy
Using the VeyeZER™ GRAPH application for the Microsoft HoloLens 2 device, the Barbara Bush Foundation is pilot testing a somewhat different approach to XR learning. This solution seeks to improve adult literacy by performing a series of reading skill assessments, tracking eye movement and compiling statistics to allow practitioners to create customized learning programs for participants to improve their literacy, once again leveraging 5G to maintain low-latency and reliable connectivity.
After pilot testing the solution with adult learners at sites in Charleston, South Carolina and Albuquerque, New Mexico, the Foundation's team—led by researchers from the University of New Mexico—has determined that this technology shows great promise. With additional refinement, it has the potential to equip educators with rapid, high-frequency access to critical, personalized data that will help learners increase their literacy levels, opening the doors to new opportunities that may not have been previously available.
Challenges associated with measuring literacy levels and progress are among the many barriers that prevent adult learners from engaging in literacy programs. By allowing for more rapid, frequent assessments of literacy skills compared to some of the more traditional, time-intensive methods, this solution has the potential to greatly reduce barriers to participation as well as support improved outcomes for the learners in adult literacy programs."

ANDREW ROBERTS, INTERIM PRESIDENT AND CHIEF EXECUTIVE OFFICER, BARBARA BUSH FOUNDATION FOR FAMILY LITERACY
Earlier this year, we shared how Prisms VR is helping close the opportunity gap in math and science for students without access to reliable internet by pairing T-Mobile 5G with its VR learning programs.
Today, Prisms VR is active in 36 states, improving student test scores, engagement and interest in STEM topics, all while delivering a superior immersive VR experience nearly impossible to perform on school Wi-Fi systems due to latency, network restrictions and bandwidth.
The future of learning
With 5G, these companies are bringing new experiences and equal learning opportunities to students across the country without needing to worry about connectivity issues. The future of the classroom has never looked more promising than it does now.
John