ScottsMiracle-Gro: Celebrate Spring by Getting Outside
Announcing the 2022 GroMoreGood Grassroots Grant Winners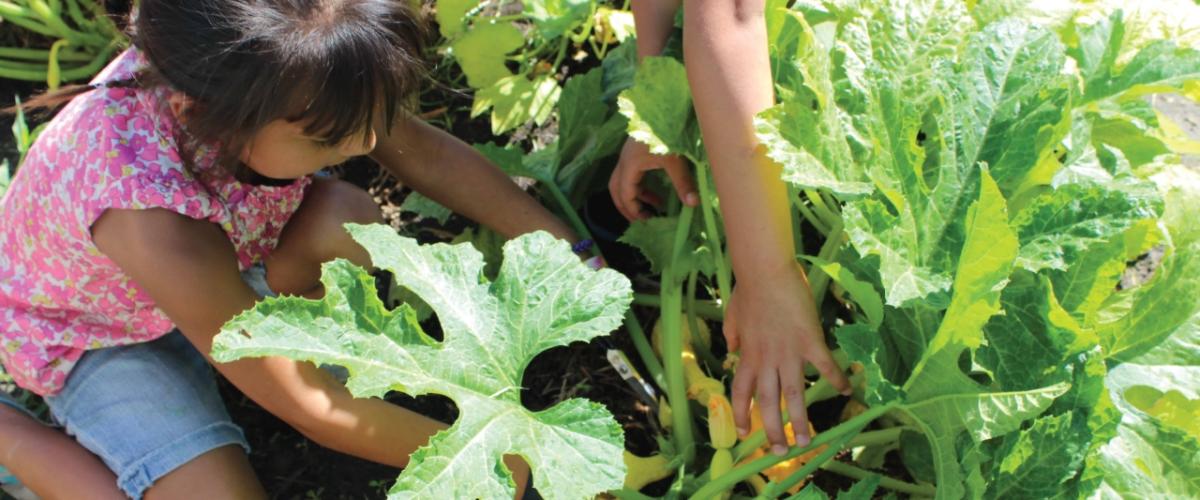 Restore. Refresh. Renew.  As nature begins the journey into spring, we can turn to outdoor experiences to heal and grow. The days are getting longer, and the opportunities seem endless. 
For several youth gardens and organizations across the country, this spring season presents a special chance to build or update their green spaces. Most importantly, that means so many kids will be able to experience the life-enhancing benefits of gardens and spending time outdoors. 
The Scotts Miracle-Gro Foundation and KidsGardening, are working together to expand opportunities for youth to experience the life-enhancing benefits of gardens and spending time outdoors. Through the 2022 GroMoreGood Grassroots Grant, 150 new and existing youth garden and community green spaces are being provided with funding to begin and expand opportunities for kids to play, learn, and grow in the garden.
Here are just a few of the youth gardens that inspire us, sharing their visions for their spaces:
Eco Urban Gardens in Los Angeles: Our curriculum regularly features CA Native plants used by the Kizh or Tongva Nations in healthy recipes, as medicinal herbs or in ceremony. Our garden also includes plants commonly used in Mexico and Central America, where many of our students' families have emigrated from. Incorporating these plants helps students feel a sense of ownership and leadership in the garden. 
They can use this plant knowledge at home and in their neighborhoods encouraging family, friends and neighbors to build herbal gardens in their own homes and communities. This culture shift can have long term mental and physical health benefits uplifting the entire community.
Lone Oak Elementary in Paducah, Kentucky: As a public K-3 school serving a high-need community, we spend the bulk of our school funds on traditional educational resources, with little money to spare for "extras" like a garden program. A GroMoreGood grant would allow us to offer this "extra," enriching educational experience for our kids and families, and establish a self-sustaining program that will serve our school community for years to come.
"The sense of possibility and excitement that spring brings is much like childhood itself," says Em Shipman, Executive Director of KidsGardening. "Anything is possible! It's a time of year when we begin again and allow ourselves to dream a little. This year's cohort of GroMoreGood Grassroots Grant winners is not only dreamers but doers. They have shown that they know how to harness the excitement for gardening within their communities to benefit children and the environment. We are so inspired by the work they are doing and are thrilled to be able to partner with The Scotts Miracle-Gro Foundation to support their programs." 
For a full list of the GroMoreGood Grassroots Grant winners, visit the KidsGardening page.
To keep this spring theme going strong all season, we encourage you to join us outside with our GroMoreGood outdoor activities. We've designed these fun, free lessons for kids from infants through 3rd graders. These activities are perfect for getting your children outdoors, exploring and learning about nature: https://scottsmiraclegro.com/responsibility/foundation/activities/ 
Let's GroMoreGood, together, and get outside and into some green spaces.