SCE Gives Nonprofit's Kitchen Remodeling Plan a Boost
The donation of a combi oven and two electric induction cooktops helps The River's Edge Ranch expand to serve more people recovering from drug and alcohol addiction.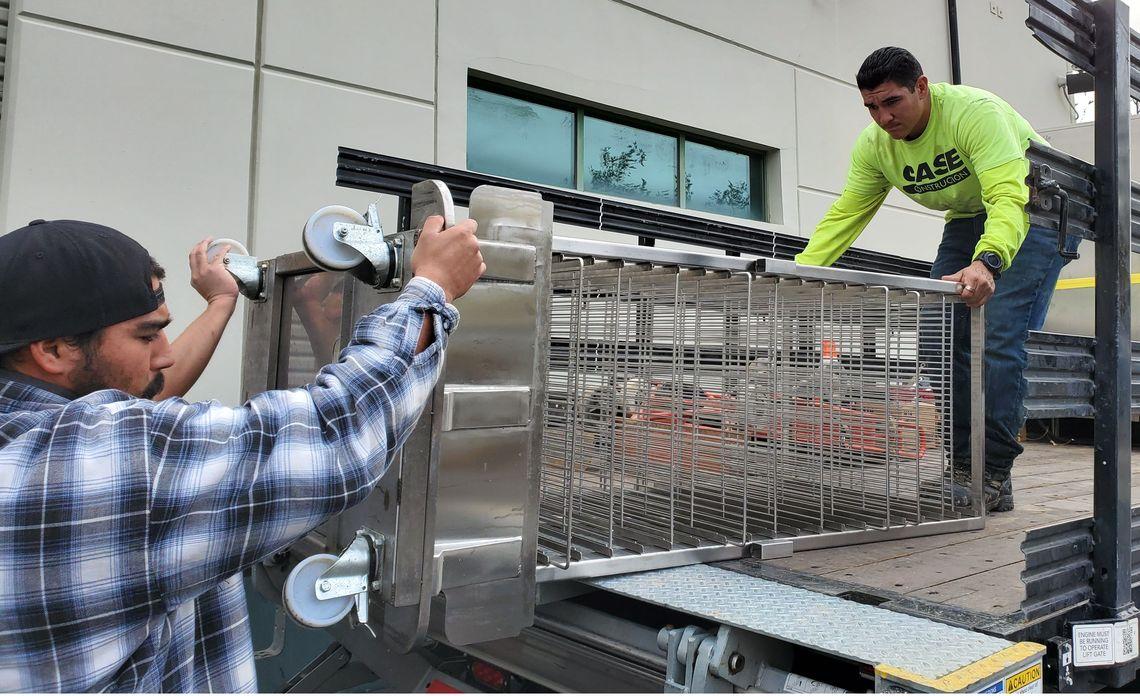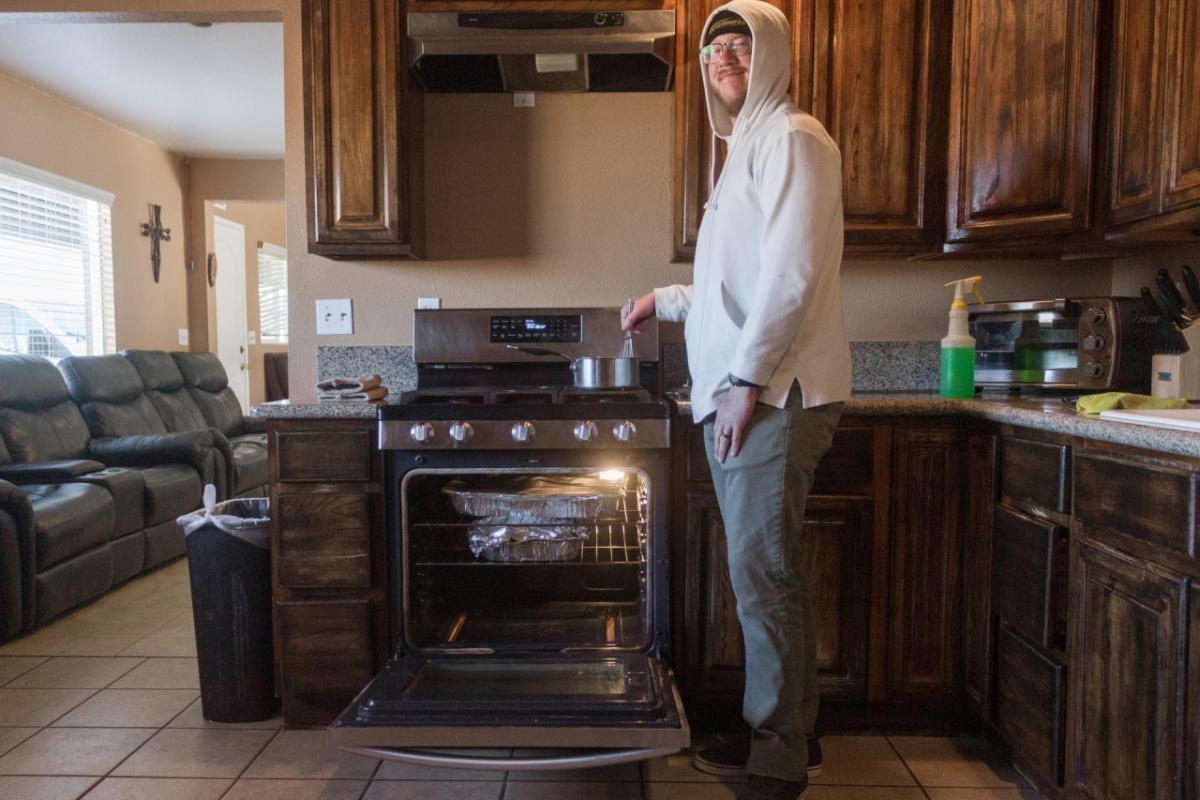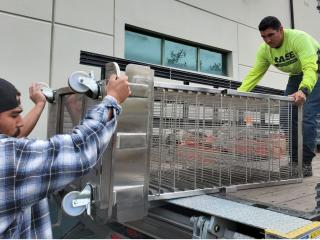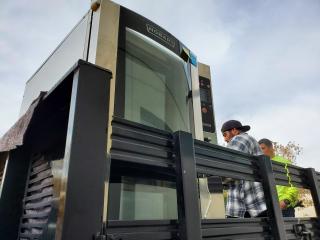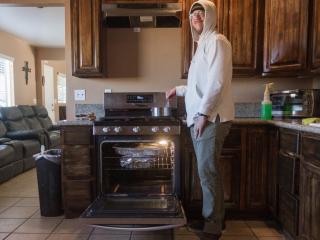 SCE Gives Nonprofit's Kitchen Remodeling Plan a Boost
by Mary Ann Milbourn, Energized by Edison Writer
The cooks at The River's Edge Ranch in Lucerne Valley face a daunting task: They prepare three meals a day for the 30 men who work at the ranch — all from a 400-square-foot kitchen that has a single standard-size range with four gas burners.
This time of year can be even more hectic. The cooks start a day in advance cooking for upward of 100 members and their families during the drug and alcohol treatment center's annual Christmas celebration.
The nonprofit's board of directors has an ambitious plan to expand the program to 40-50 participants, but that would require a major remodel, essentially turning the entire 1,100-square-foot ranch house into a kitchen and pantry.
Southern California Edison's Foodservice Technology Center recently gave the ranch's kitchen remodel plan a boost, donating a Hobart combi oven and rack. SCE also gave the ranch two energy-efficient electric induction cooktops and some stainless steel pots and pans to use on them.
The Foodservice Technology Center is SCE's lab for testing the energy efficiency of various electric cooking equipment, ranging from pizza ovens to fryers and soft serve ice cream makers. After the SCE staff conducts its tests, the manufacturers will often ask them to simply donate the equipment.
"We've been giving away equipment for 10 years. It's part of SCE's customer service effort to give back to our communities." - Andre Saldivar, senior advisor who oversees the Foodservice Technology Center. 
That is what happened with the Hobart combi oven, which combines convection and steam cooking. Saldivar said he was stumped, though, trying to find a nonprofit that could accommodate such a big piece of equipment.
The oven, which is the same kind used for hot food preparation at grocery stores, stands almost 6 feet tall and weighs nearly 700 pounds. It can cook up to 24 turkeys at once. But it also requires 208 voltage and 100-plus amps, something most kitchens can't accommodate.
"It had just been sitting for at least three years without being used," Saldivar said.
Then, just before Thanksgiving, a former SCE employee reached out asking about a possible donation for The River's Edge Ranch kitchen remodeling project, which is planned for next year.
The ranch is a residential program that uses animal husbandry to help participants recover from their addiction and learn new life skills. The ranch has 19 horses, 20 pigs and 10 head of cattle, which the residents in the program take care of, learning responsibility and leadership as they recover.
"We are most grateful for the donation of the Hobart combination oven from Southern California Edison," wrote Doug Whiteman, chairman of the Ranch's board of directors, in acknowledging the donation. "This kitchen equipment could not come at a better time as we are in the process of planning a remodel and expansion of the Ranch facilities in order to increase our capacity from 30 to 40-50 ranchers served."