Sappi's Emergency Response Team is Volunteer-Based and Award Winning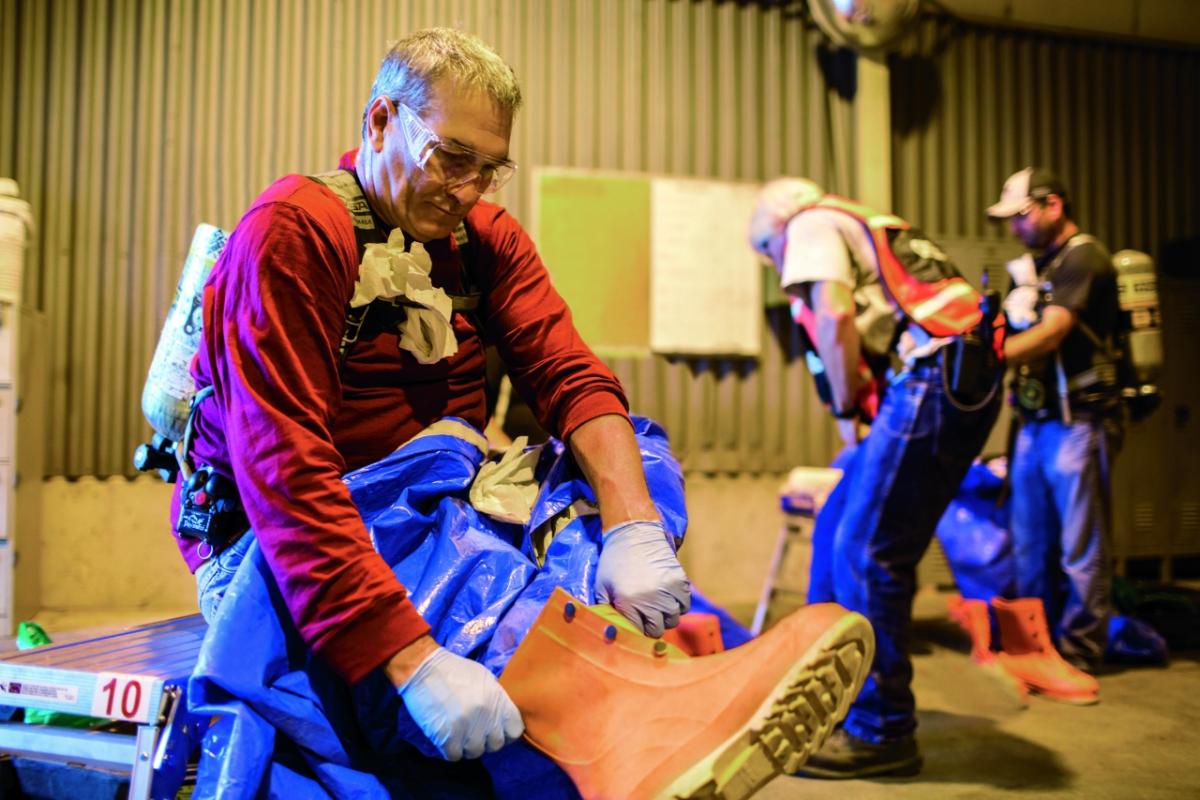 Fifty Sappi employees volunteer to staff the Somerset Emergency Response Team (ERT). The team is trained and prepared to respond to potential in-house emergency situations such as fires, medical issues, fall and confined space rescues, or chemical releases. The ERT also responds offsite with a team from Skowhegan Fire, Waterville Fire and Augusta Fire (Team V) if activated by the Somerset County EMA director.
Members of the Somerset ERT include employees with various responsibilities across the mill including security guards, maintenance employees, paper mill operators, pulp mill and utilities operators and four salaried employees. Skip Pratt is the Chief Administrative Officer.
The team has elected officers who meet each month to discuss issues and improvements to the ERT. Training is done twice each month in order to accommodate the schedules of our shift workers. In addition to monthly training sessions, a surprise Mini Drill is conducted to evaluate the team's response to an emergency.
Each year the Maine Emergency Management Agency holds a two-day Preparedness Conference in Augusta, the capital city. They sponsor a Team Challenge, which tests the skills and knowledge of six to nine participating teams from around the state. Sappi Somerset has won this challenge several times in recent years, taking first place in 2012, 2013 and 2014, and second place in 2015.
Mark Barnes, lead sustainability ambassador for Somerset, praised the work of the ERT, noting that he feels a sense of security at the mill knowing that we have such well-trained first responder teams in place. While the team is not called into action very often, when they do get a call the response is handled with pride and expertise.