Sands Cares Supports the 22nd Annual TMCF Leadership Institute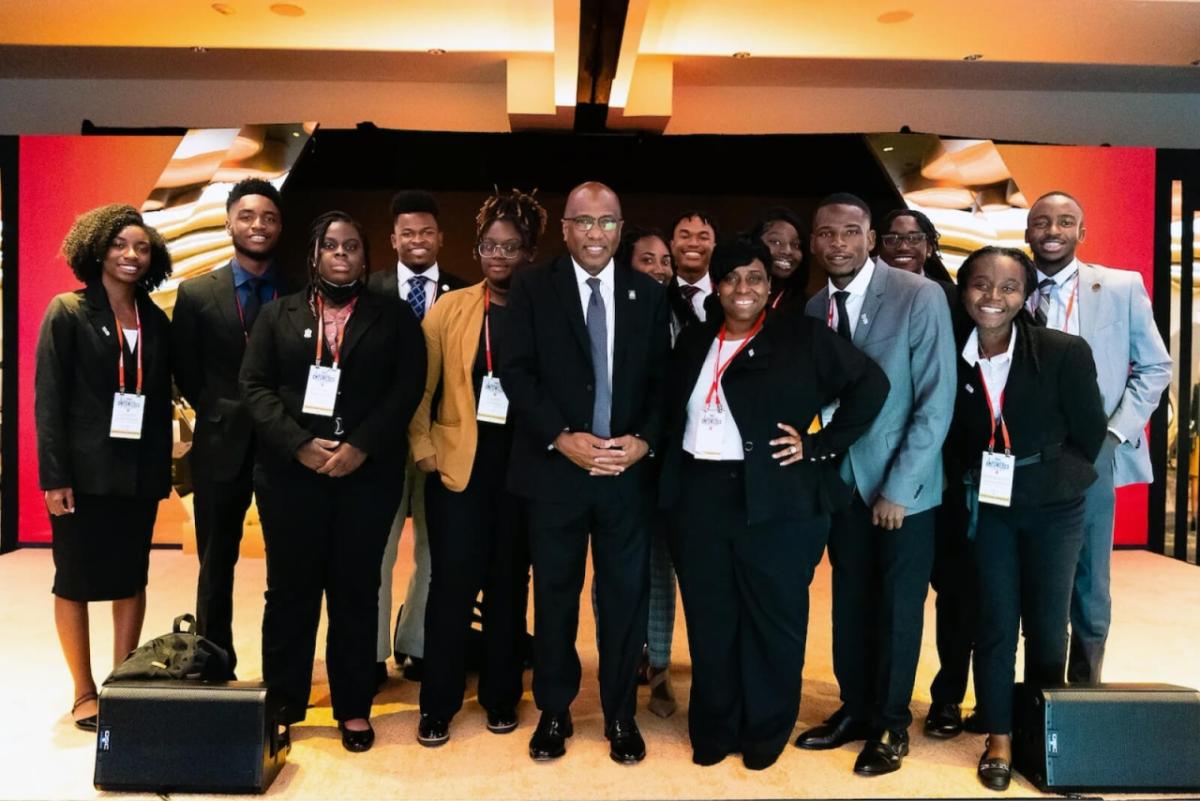 Sands Cares supported the 22nd annual TMCF Leadership Institute, a leading career and leadership development opportunity for Black college students.
Kicking off its partnership with the Thurgood Marshall College Fund (TMCF), Sands was a sponsor and participant at the 22nd annual TMCF Leadership Institute September 28 – October 1 in New York. The award-winning Leadership Institute is a national program for select students from Historically Black Colleges and Universities (HBCUs) and Predominantly Black Institutions (PBIs) to help them gain contacts, opportunities and leadership skills to compete in today's competitive global workforce.
The 2022 TMCF Leadership Institute welcomed more than 400 students for the three-day event, which featured two learning and networking opportunities. Students were invited to attend conference-style presentation sessions led by some of the nation's top corporate and government senior executives, who shared critical knowledge and insights on how to build career trajectory, as well as provided detailed introductions to potential employers. The conference also offered a recruitment fair in which Fortune 500 companies, government agencies and graduate program representatives showcased jobs, internships and continuing education opportunities for attendees.
Sands was among 92 companies that participated in the TMCF Leadership Institute, which provided corporate partners with access to a talented and diverse student population, while helping students make connections for career opportunities. Ron Reese, senior vice president of global communications and corporate affairs at Sands, presented at a student session and highlighted career paths in hospitality and tourism, along with an overview of Sands and the integrated resort business.
As a TMCF Leadership Institute sponsor, Sands also helped celebrate the Thurgood Marshall College Fund's 35th anniversary. Established in 1987, TMCF began as a way to give Black students a viable pathway to higher education, while opening opportunities for top jobs and addressing inequities in student loan debt. According to a study by the Brooking Institution, Black college graduates have nearly $25,000 more student loan debt – an average of $52,726 in student debt, compared to $28,006 for the typical white bachelor's graduate.
Scholarships awarded by Thurgood Marshall College Fund aim to close these types of gaps. For the 2019-2022 school years, TMCF awarded more than $5.5 million in scholarship funding to 1,153 students, enabling them to stay in school for that year. TMCF introduced the TMCF Leadership Institute in 2000 to expand its impact, by providing its college students with a unique opportunity for professional development and networking with the nation's leading companies, giving them a direct pathway to begin their careers.
"The TMCF Leadership Institute is one of the nation's premier leadership development venues for the brightest students in the country," Reese said. "We were deeply inspired by the positive impact the institute makes, the caliber of students who attend and the level of engagement by top global companies who, like us, recognize the event as a tremendous platform for opening up more job opportunities to diverse candidates."
Sands Cares' support for the TMCF Leadership Institute is part of the company's commitment to developing the workforce of the future and advancing educational and job opportunities for underrepresented groups. To learn more about Sands' corporate responsibility initiatives and impact, download the 2021 Environmental, Social and Governance Report: https://www.sands.com/resources/reports/