Reinventing Banana Production in Ecuador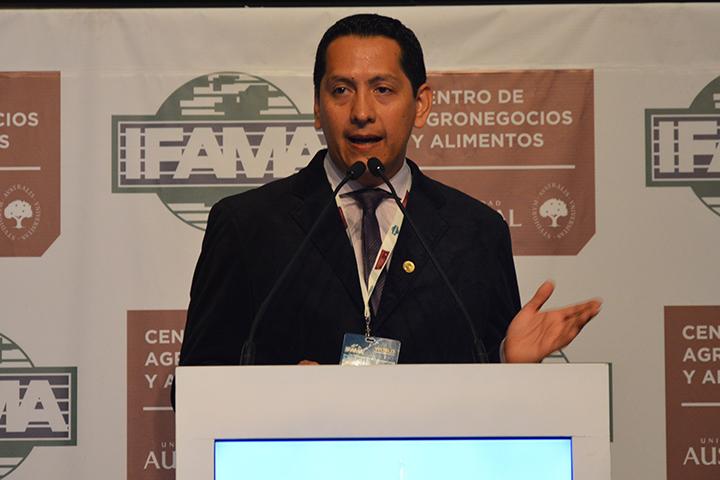 Daniel Chamorro, Field Marketing Specialist - Banana & Ornamentals in Ecuador.
You may not know it, but 1 in every 3 bananas consumed in the world comes from Ecuador and almost 80% of the production is destined to countries like Russia, Germany, the UK, United States, China, Argentina and Chile. Recognized as the most important agricultural activity in the country, with around 190,000 hectares under cultivation, banana production generates jobs to more than 2.5 million people, and in 2018, it recorded total annual sales of US$ 2.7 billion.
Despite such incredible figures, farmers face significant challenges to keep their leadership and supply the many countries around the world. On one side, there are the international exportation norms that have been assertively demanding good agricultural practice certifications, which require adequate training for the entire workforce dedicated to banana cultivation. On the other side – and I believe it is the main issue – production faces a big challenge since regulations are becoming stricter in regards to the crop protection products deemed necessary to control diseases, and also the growing pressure from society, which demands safer food.
In fact, banana crops have many problems to fight against and probably the worst of them is Sigatoka Negra, a disease that has affected all producing countries. If not adequately treated, it might reduce productivity by up to 50% and raise the risk of resistance to fungicides, which has led in the last few years to an increase in the number of applications of agrochemicals.
How would it be possible to overcome these issues? One interesting way involves the use of biological products. That is why Bayer is offering innovative solutions to take advantage of beneficial microorganisms that naturally help prevent the onset of diseases in banana crops.
In one of our initiatives, called "Banano Más Sano del Mundo" ("The Healthiest Banana in the World"), Ecuadorian farmers are being encouraged to employ our biological products, and they also count on an after-sales service to digitally register their farms (SmartAgro) and qualify their staff on good practices by using the BAY G.A.P tool. In addition to providing direct benefits in terms of productivity, the main result is reflected in the environment, with a reduction of up to 30% in the use of crop protection products thanks to integrated management control of Sigatoka Negra.
Such results are possible through integrated programs and rotation, where we combine chemical and biological products with different mechanisms of action. The use of biological fungicides combined with traditional chemical products may reduce the need for agrochemicals by up to 30%.
That is why I believe there will be a growing demand for biological products. We, at Bayer, are working hard to incorporate this integrated portfolio of fungicides, insecticides and nematicides in our control programs, to provide this balanced management. By doing this, we will contribute to the advancement of healthy banana production, with high quality and adjusted to sustainability parameters, which will ensure access to international markets in conformity with the requirements set by global certification bodies and our society.