Register Now for CSR Webinar: Innovative Approaches to Engaging All Employees in Social Impact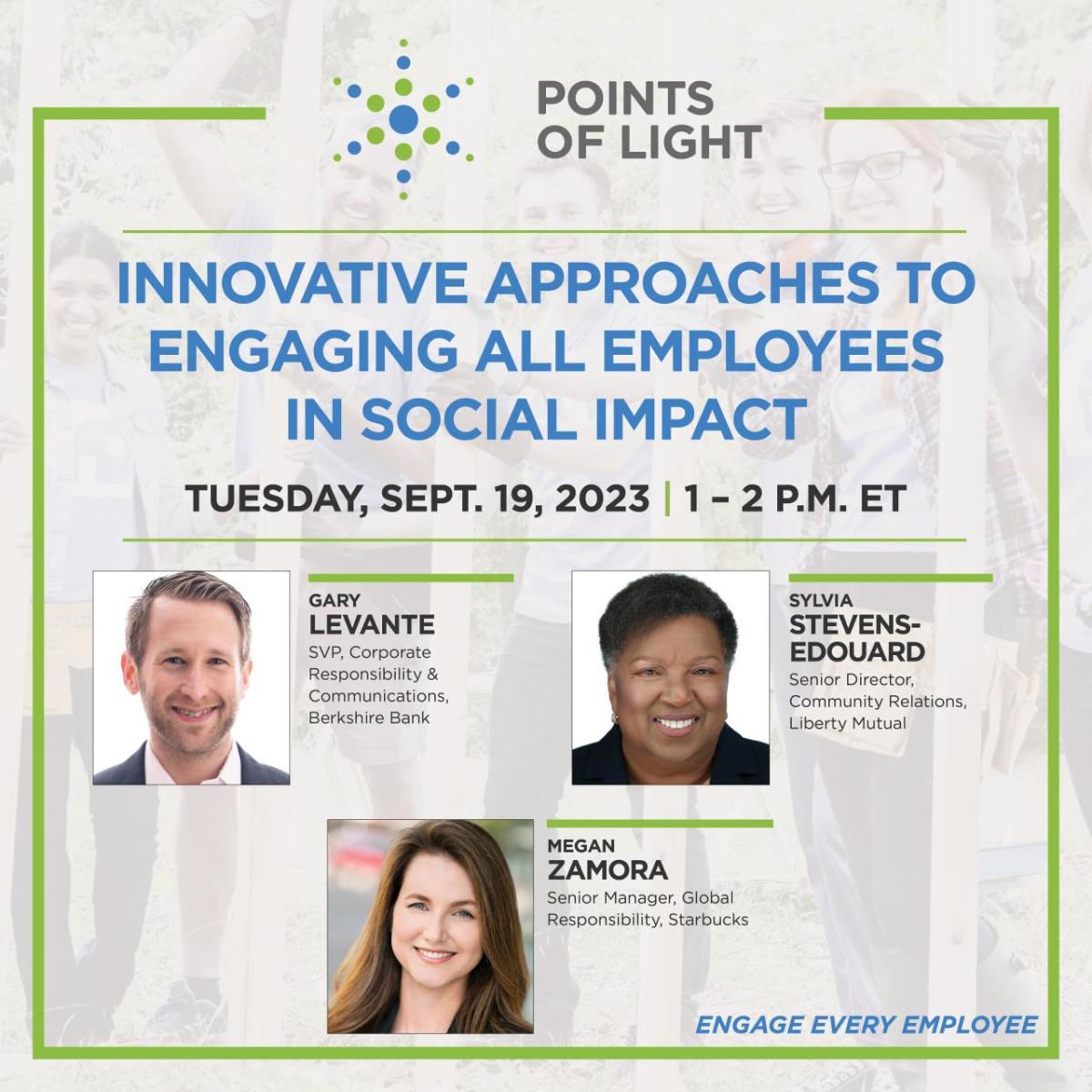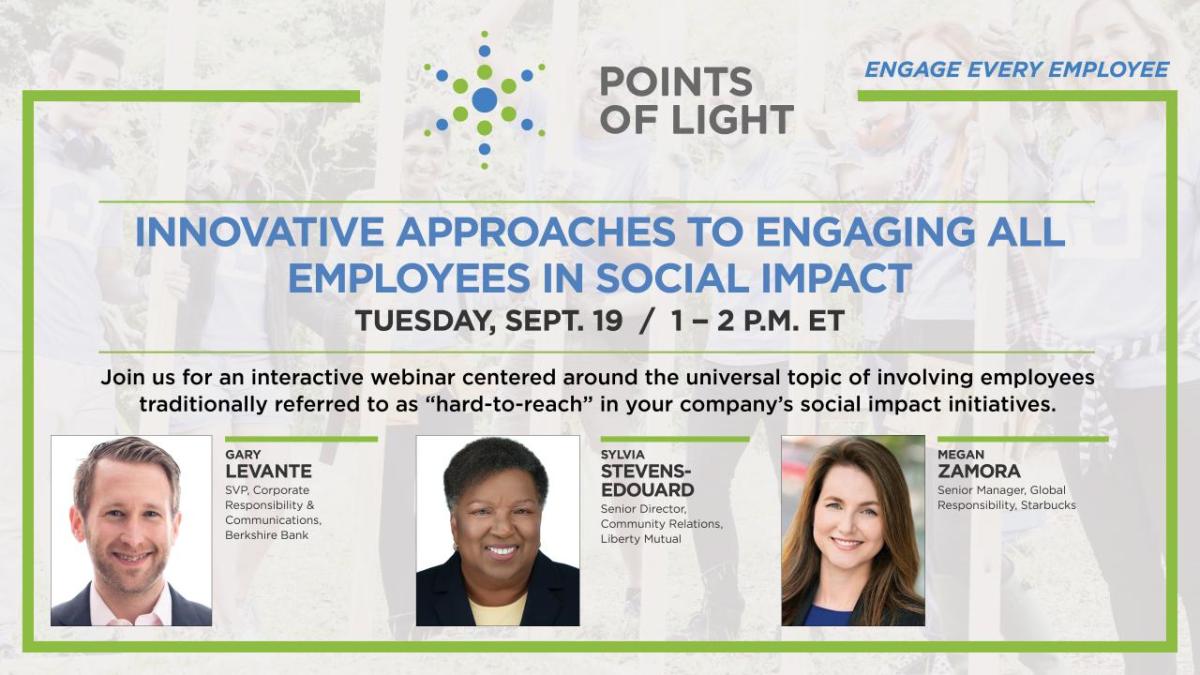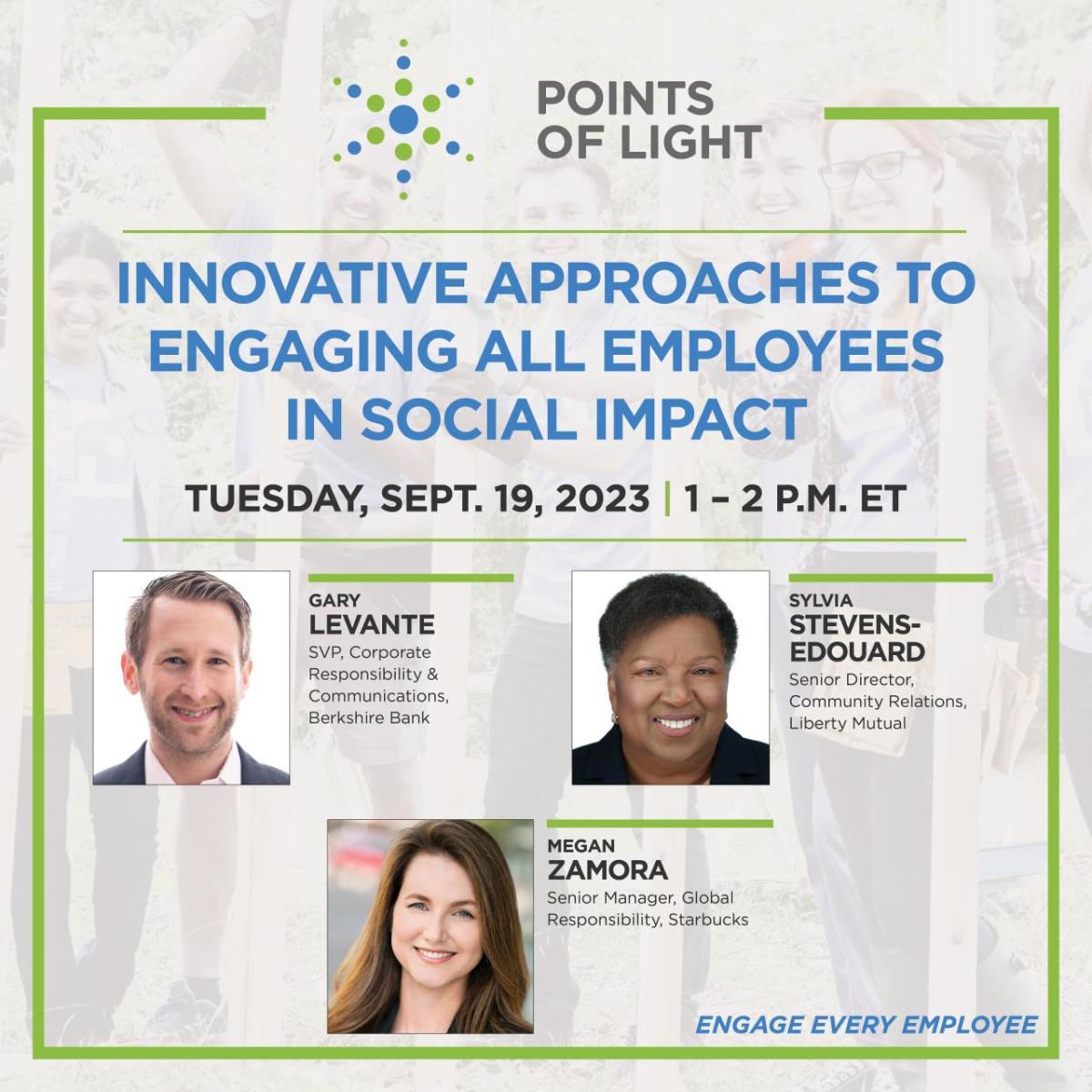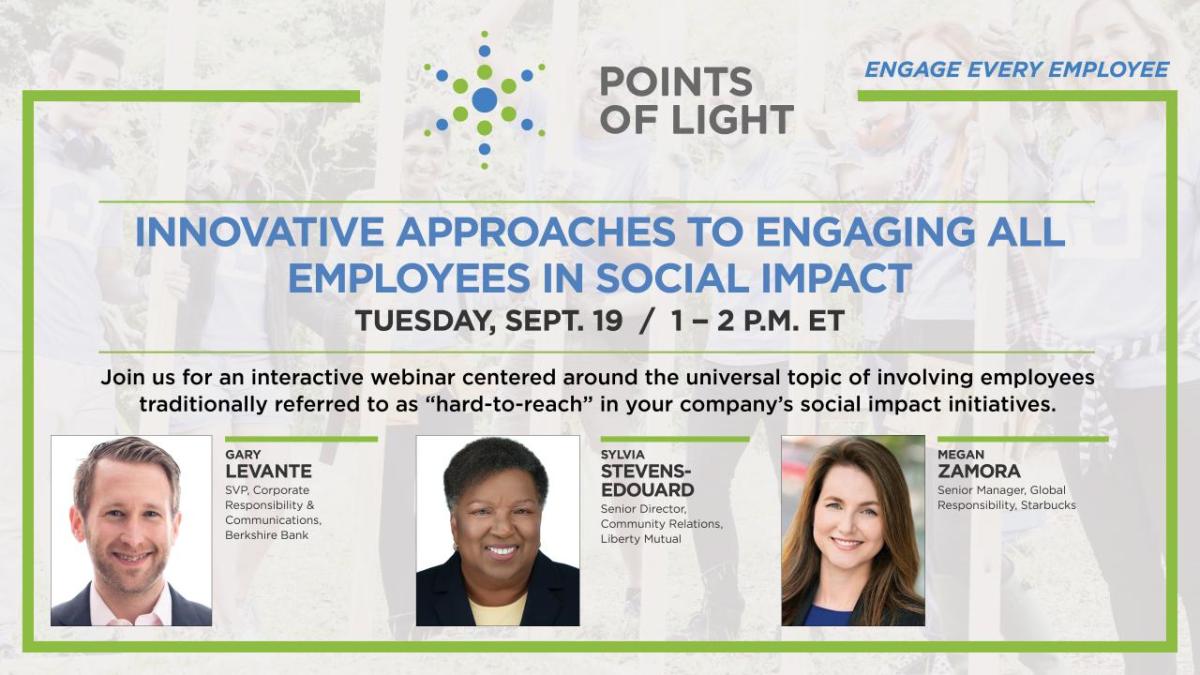 From staff stationed at manufacturing plants and retail outlets to call centers, night shifts and those on the move, engaging employees who don't sit at a computer most of the day can pose unique challenges. Join us on Tuesday, Sept. 19, 2023, from 1 – 2 pm ET, for Innovative Approaches to Engaging All Employees in Social Impact. This free, interactive webinar is centered around the universal topic of involving employees traditionally referred to as "hard-to-reach" in your company's social impact initiatives.
Our panelists will delve into the various obstacles faced when attempting to connect with these frontline and other "non-wired" employees and explore ways to overcome them. Together, we'll uncover successful practices and innovative solutions that have proven effective in fostering meaningful engagement.
By the end of the session, you will gain valuable strategies and actionable ideas to integrate into your social impact strategy, ensuring a more inclusive and impactful approach for your diverse workforce.
The lineup of speakers includes:
Gary Levante – senior vice president, corporate responsibility & communications, Berkshire Bank

Sylvia Stevens-Edouard – senior director, community relations, Liberty Mutual

Megan Zamora – senior manager, global responsibility, Starbucks
Your fellow social impact practitioners will be there, so register today to reserve your spot.