Regions' Diversity, Equity and Inclusion Three-Year Historical Walk
Celebrating milestones and looking to the future.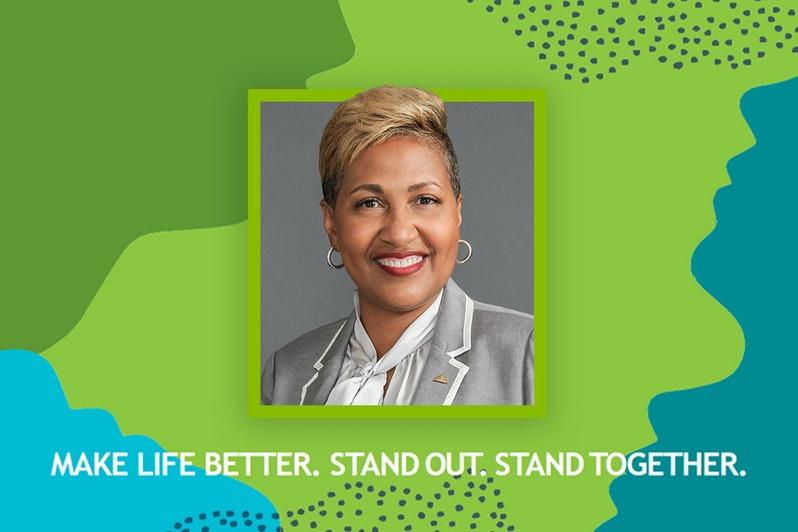 Regions is proud to celebrate the three-year anniversary of the bank's Diversity, Equity and Inclusion Center of Expertise, launched in August 2018. The Regions team has remained strategically focused on this business priority with a goal to make life better for associates, customers and communities.
In this video, Clara Green, head of Diversity, Equity and Inclusion for Regions Bank, takes a historical walk through key milestones over the past three years.
"This diversity, equity and inclusion journey at Regions could not have happened without the support of the Regions team," said Green. "For as excited as we are about the milestones we celebrate, we also recognize that there is still work to be done. As we progress in our journey in 2022 and beyond, we affirm our commitment to make life better, stand out and stand together."
Diversity, Equity and Inclusion Milestones:
Introduced the Conversations with Clara dialogue series.
President and CEO John Turner became a signatory to the CEO Action for Diversity and Inclusion, the largest CEO-driven coalition to advance diversity and inclusion in the workplace.
Furthered our commitment to diverse talent acquisition, development and retention.
Created local Diversity and Inclusion Networks.
Launched BRAVE: Building Regions Associate Veterans Experience, our military transition program.
Introduced our Table Talk series, led by our Diversity and Inclusion Networks, encouraging dialogue around difference.
President and CEO John Turner held listening sessions with associates to better understand racial inequities and to discuss Regions' commitment to change.
Regions Bank and the Regions Foundation committed $12 million to advance racial equity and economic empowerment for communities of color.
Regions commemorated Juneteenth as an opportunity to remember and reflect, by instituting an early close for the first time in the bank's history. It will be acknowledged as an official bank holiday in 2022.
Held our first annual Week of Understanding, a dedicated time for all Regions associates to participate in a leader-led conversation about creating a more inclusive culture.
Regions' Taleisha Ming-White was appointed to represent Regions as part of the CEO Action for Racial Equity's two-year fellowship program. This fellowship is working to address social injustice by developing and promoting public policies and corporate engagement.
Joined the Department of Defense Military Spouse Employment Partnership, connecting military spouses with career opportunities.
President and CEO John Turner became a signatory to the Valuable 500, a global pledge affirming our commitment to advance disability inclusion in the workplace.
Introduced 'equity' as part of our corporate Diversity and Inclusion Center of Expertise title. The addition of 'equity' ensures that as an organization we make it a priority.
Earned a perfect score on the Corporate Equality Index, the Human Rights Campaign Foundation's annual assessment of LGBTQ+ workplace equality.
Recognized as a Best Place to Work for Disability Inclusion with a score of 100 on the 2021 Disability Equality Index.
Designated a silver level Military Friendly® Employer by Military Friendly, an organization that measures the commitment of companies to create professional opportunities that leverage military experience.