Regions Champions Minority-Owned Small Business Owners
Regions Champions Minority-Owned Small Business Owners
August is National Black Business Month, but Regions leaders started celebrating early with their participation in the National Urban League Conference.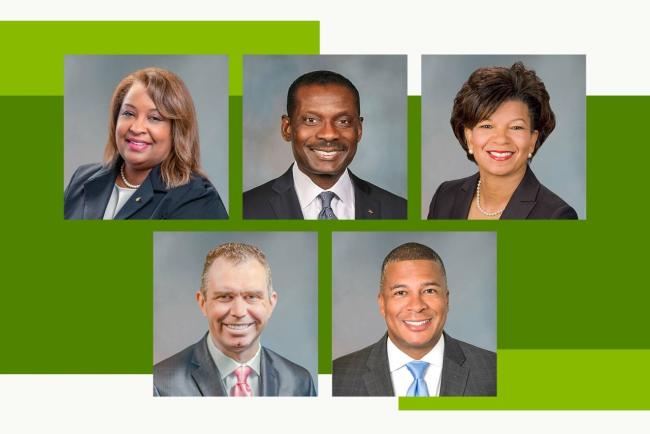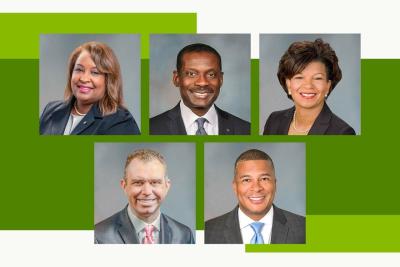 Monday, August 22, 2022 - 10:20am
By Candace Higginbotham
Small and minority-owned businesses are an essential component of our local economies, and teams across Regions Bank are working every day to serve and support these businesses that create more inclusive economic development in our communities.
That service and support were displayed recently at the National Urban League Conference, which was held virtually and in-person in Washington, D.C. Regions was a sponsor of the conference and played a major role in the Small Business Matters Entrepreneurship Day.
The National Urban League is a historic civil rights organization that advocates on behalf of economic and social justice for African Americans and against racial discrimination.
"Regions has been a supporter of the National Urban League for many years and has sponsored and participated in their annual conference in the past," said Latrisha Jemison, Community Development Regional Manager in Community Affairs.
"But this year was even more special. After two years of being virtual-only, the conference opened up to a wider audience with even more participation. And Regions had a major role in the programming – providing expertise on a very important topic, support for minority-owned small businesses," Latrisha said.
First, Regions Head of Community Affairs Leroy Abrahams hosted an hour-long, one-on-one conversation with Isabella Casillas Guzman, Administrator of the U.S. Small Business Administration, or SBA.
The SBA has been in the spotlight since the start of the pandemic due to relief efforts such as the Paycheck Protection Program that were implemented to assist small businesses weather pandemic-related shutdowns and related challenges.
As Abrahams introduced Guzman, he noted that she is the daughter of a small business owner and has been a business owner herself, so she came to the job with an understanding and a healthy respect for entrepreneurs and their impact on local economies.
"Small businesses are wealth creators and help build the American dream," Guzman said.
The two discussed the accomplishments of the SBA over the last two years. The SBA helps small businesses and entrepreneurs achieve their dreams by assisting with capital, building networks, and technical assistance. Guzman noted that typically the SBA provides around $40 billion in loans each year. Last year, the SBA provided $500 billion in loans, many of which were Covid-related and ultimately forgiven.
"We were able to help the smallest of the small businesses, and people of color in underserved communities that don't have the same access," Guzman said.
Abrahams asked Guzman about lessons learned during the pandemic that will help the organization going forward. She responded that being nimble is a key lesson – for both the SBA and for all businesses. "The pandemic was the worst of times for some and the best of times for others – depending on whether they were able to embrace e-commerce," Guzman said, "We saw 10 years of growth in e-commerce in the first quarter of 2021 alone."
That led to a conversation about trends and plans for late 2022 and beyond, and one critical focus for the SBA is helping small businesses use technology to meet their current needs and to increase growth opportunities. "Women and people of color are starting businesses at the fastest rates, and we need to make sure those businesses are supported," Guzman said.
"There's an opportunity gap and we need to make sure we fill those gaps so that our economy can be strong in the future," she continued.
In addition to the Abrahams-Guzman chat about government support of minority-owned small businesses, Regions also provided more tactical support for participants during an entrepreneur breakout session. Leaders from Regions Private Wealth Management, Grace Jackson, Bryan Koepp and Ty Smith presented "Business Success and Wealth Management: Addressing the Unique Needs of Entrepreneurs."
Jackson, Koepp and Smith shared advice about how to ensure a healthy financial future as an entrepreneur. Topics included succession planning, estate planning, and why an advisor is important to ensure professional aspirations and personal financial success are in focus – no matter the size or current life cycle of the company.
Small businesses are a driver for building wealth for families and communities, and the Regions leaders emphasized steps that successful business owners should take to ensure financial growth and continued success.
Their conversation touched on the importance of identifying and implementing value drivers of business, contingency planning, estate planning basics and how financial advisors can be beneficial with transition planning.
"The opportunity to serve others by sharing strategies which can allow entrepreneurs to successfully build and protect their wealth was incredibly rewarding for me," said Ty Smith, Private Wealth Management regional executive.
"The NULC attendees have the potential to create and grow the next great business in our communities and it's very important for Regions to support and enable that effort."
Bryan Koepp, Regions Bank Wealth Planning Executive, added that it was gratifying to share with this audience the importance of "focusing on a strong contingency plan and value drivers to ensure small business owners achieve their goals and aspirations."
As part of Regions' celebration of National Black Business Month, use the following links to learn more about how the bank supports minority-owned small businesses.
https://doingmoretoday.com/women-owned-businesses-shine-at-women-of-regions/
Inner City Capital Connections (ICCC)
Atlanta
https://doingmoretoday.com/taking-lessons-from-the-classroom-to-the-real-world-of-small-business/
Houston
https://doingmoretoday.com/a-way-with-words-how-this-small-business-is-growing/
https://doingmoretoday.com/small-business-big-lessons/
St. Louis
https://doingmoretoday.com/the-secrets-in-the-sauce/
https://doingmoretoday.com/dressed-to-impress/
https://doingmoretoday.com/a-friendly-foundation-for-business-success/
Regions Foundation
https://doingmoretoday.com/piece-of-cake-peace-of-mind/
https://doingmoretoday.com/ok-lets-go-how-chef-oya-serves-her-neighbors-even-during-hard-times/