Pulp and Paper Mills Reduce Waste
Efficient use of raw materials improves front-end cost savings and reduces environmental impact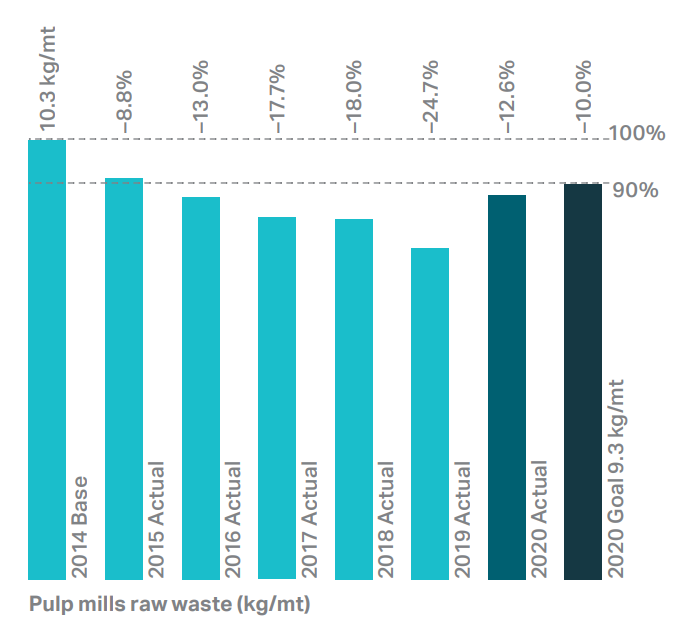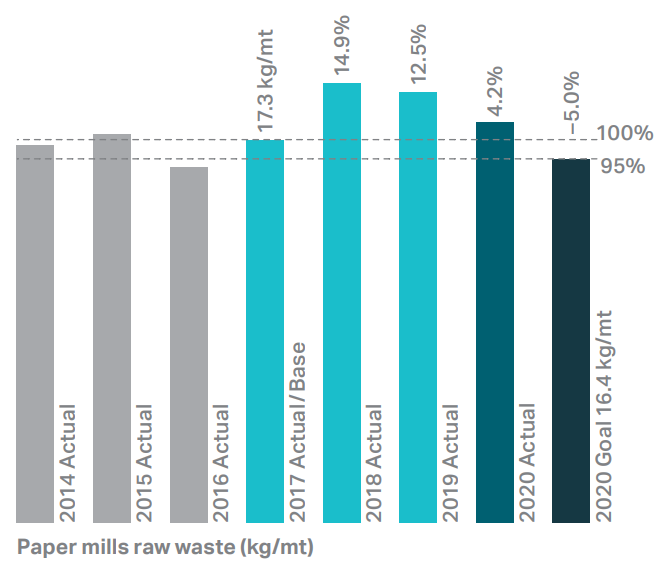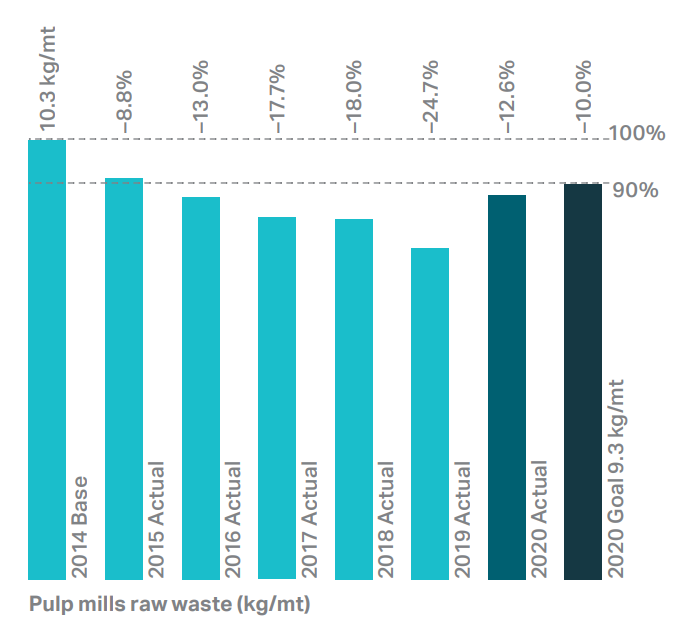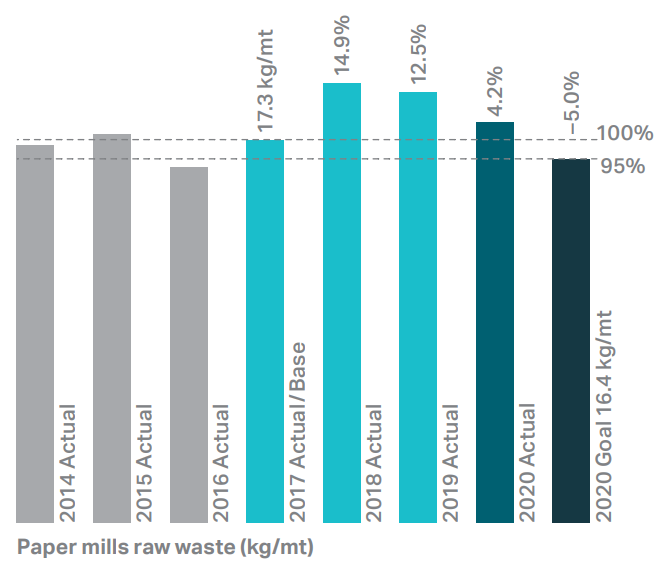 Pulp and Paper Mills Reduce Waste
The efficient use of raw materials improves front-end cost savings, reduces environmental impact, and lowers costs associated with waste processing. To achieve these benefits, we have separate goals for the pulping and papermaking process areas. For the pulp mills, we targeted a 10 percent reduction in losses by 2020, whereas for the paper mills, we established a 5 percent reduction goal by 2020.
With respect to pulp mill losses, we have surpassed the five-year goal, reaching an approximately 13 percent reduction over the 2014 baseline.
In contrast, paper mill losses were about 4 percent higher than the 2017 baseline. While this represents a significant improvement over 2019, losses were driven by COVID-19-related curtailment and more frequent grade changes. At Cloquet, the implementation of quick hits from the Lean Six Sigma (LSS) sewer loss project reduced losses to better than plan for Q3 and Q4.
We will retire these two goals going forward and instead track them as KPIs.
Read more from Sappi North America's 2020 Sustainability Report here.