Paper and Packaging Board Highlights Sustainability Story, Dispels Deforestation Myths
The Campaign Features Stories about Sappi's Stewardship of Resources and Constant Pursuit of Innovation and Sustainability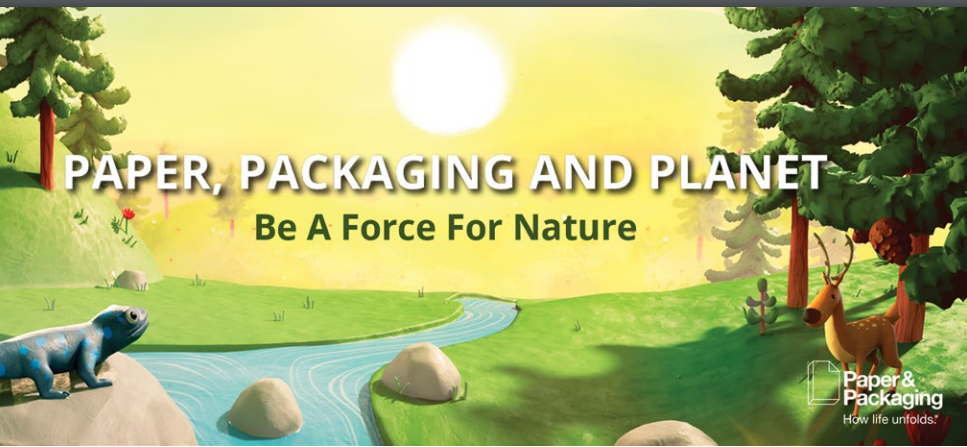 For seven years and counting, Sappi continues to be a proud sponsor of the Paper & Packaging Board's How Life Unfolds® campaign, which highlights our commitment to innovative and sustainable products. This national marketing campaign tells the story of paper and paper-based packaging to consumer and business audiences across a highly targeted media ecosystem by spotlighting our industry's sustainability story and dispelling deforestation myths. The campaign features stories about our stewardship of resources and constant pursuit of innovation and sustainability.
To combat myths about deforestation and reduce consumption guilt, the new sustainability campaign emphasizes how our industry protects wildlife and habitats; creates innovative, renewable products; and supports the health of our planet through recycling and sustainability efforts. Using print, video, and social media ads, the P&PB's new campaign connects with the young and the young at heart through a world awash in color and relatable storytelling. This campaign alone has amassed almost 48 million video views across social media, CTV, and display platforms.
With a team of marketing experts and research driven insights, the campaign strengthens positive consumer perceptions about the sustainability practices of our industry and its products. This year, P&PB used an "attitudes and usage" study as a benchmark tracker, which included updated questions for the new campaign. Overall, 76% of respondents rated the paper and packaging industry as trustworthy. 
The data reflects increased consumer concern for the environment. The P&PB study found a few significant misconceptions. Of respondents ages 18 through 49, 42% believe US forests are shrinking and, more surprisingly, 47% believe the paper industry is cutting down trees in national parks. In response to growing consumer concern over the environment and a belief that governments and companies should do more, the campaign continues to focus on the industry's legacy of strong environmental stewardship and sustainable product benefits.
Our products are essential to how people live, work, and care for our planet—and that story is our industry's shared future. Informed, confident customers are encouraged to do their part by choosing paper and paper-based packaging. Learn more at HowLifeUnfolds.com.