Panel of Experts Talk Corporations and the Global Refugee Crisis at the BSR Conference 2017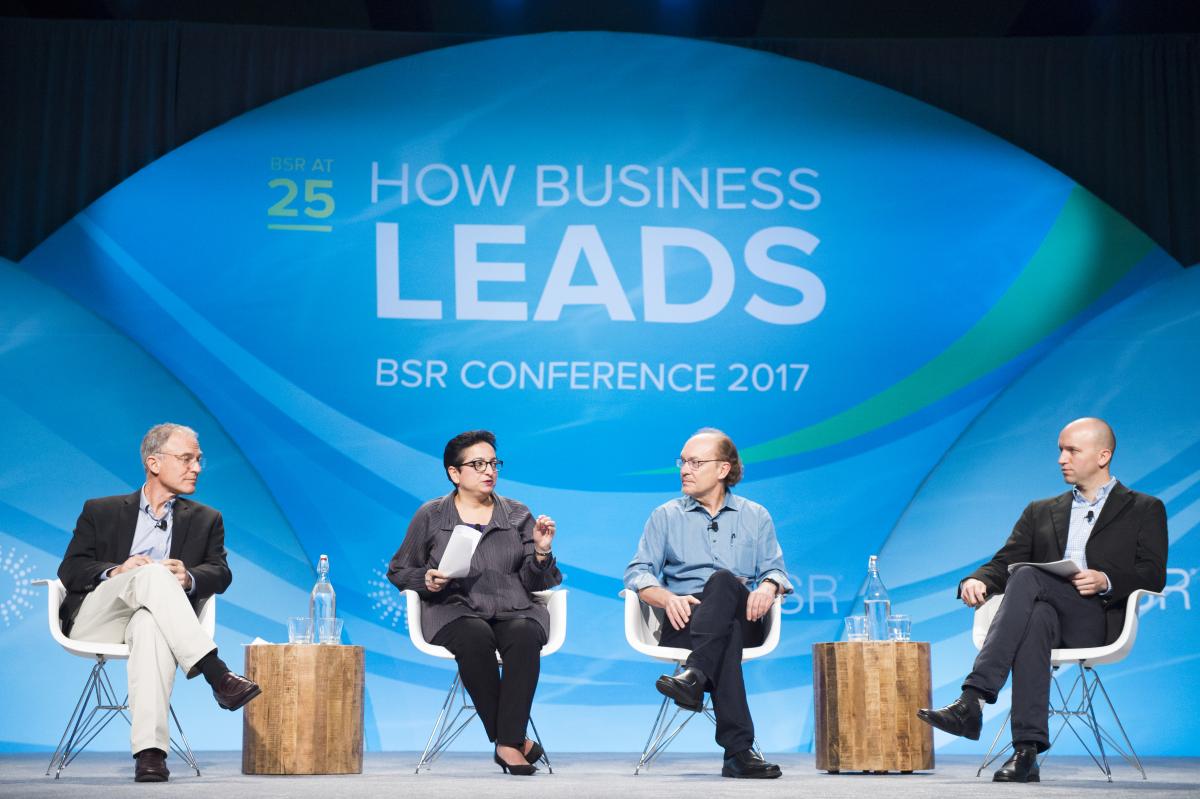 At the BSR Conference 2017, a panel of experts from the private sector gathered on stage to discuss what business can do to help solve the global refugee crisis. Panelists included TripAdvisor President and CEO Stephen Kaufer, MercyCorps Chief Executive Officer Neal Keny-Guyer, and Executive Vice President of Sustainability and President of Mastercard Center for Inclusive Growth Shamina Singh. BSR Associate Director Peter Nestor moderated the panel.
"When you leverage your business expertise and the value of your business—that is how you make a difference," said Singh.
Watch the full video below: 
The BSR Conference 2017 took place October 24-26 in Huntington Beach, California, and gathered sustainability leaders from business, government, and civil society to explore the theme of "How Business Leads." Follow the conversation on Twitter at #BSR17. See all video highlights on BSR's YouTube channel.