Myths & Facts About Water Use in Las Vegas Resorts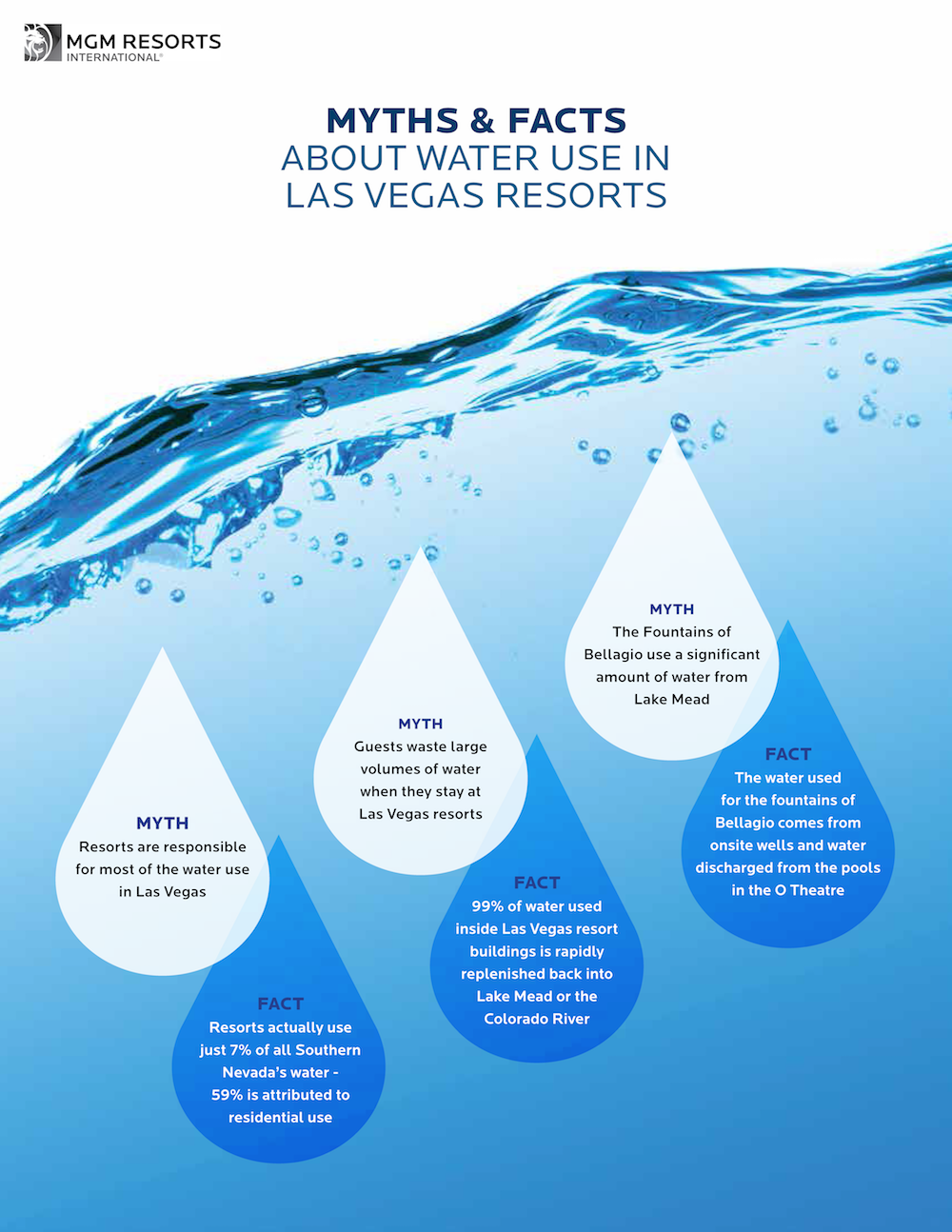 As a national operator of resorts in the resort destination of Las Vegas, MGM Resorts International recognizes the importance of water efficiency and conservation. As such, we have implemented a wide array of water management innovations that focus on reusing water when we can, avoiding or reducing irrigation in our landscaping, and investing in water efficiency innovations.
We also believe it is important to recognize the fact that the Las Vegas region has some of the world's best infrastructure for water conservation and management.
For more information, visit mgmresorts.com/CSR.