This Mortgage Closing Will Stay With Me Forever
Regions Bank associate takes Mayfield tornado victim from homeless to homeowner.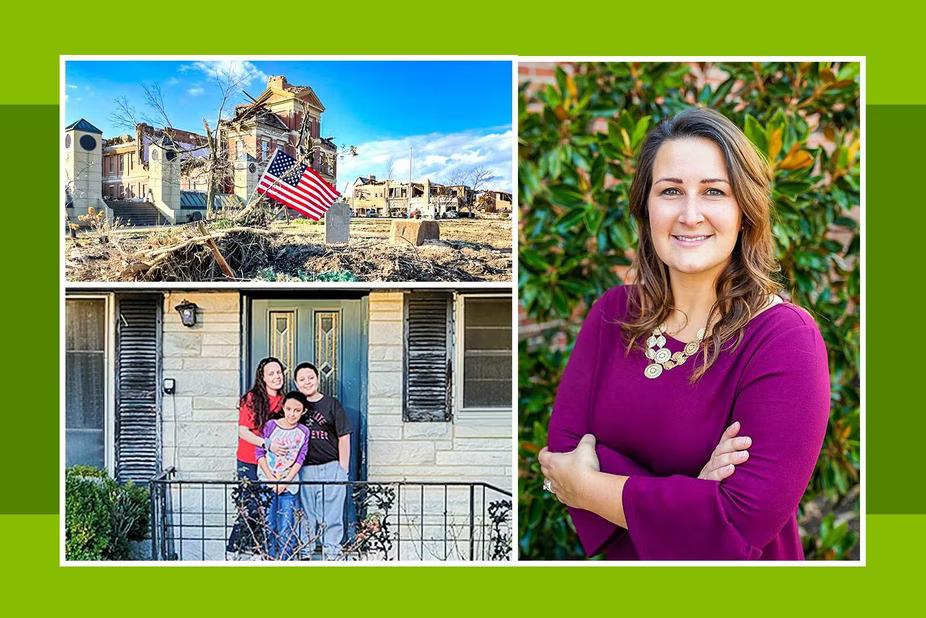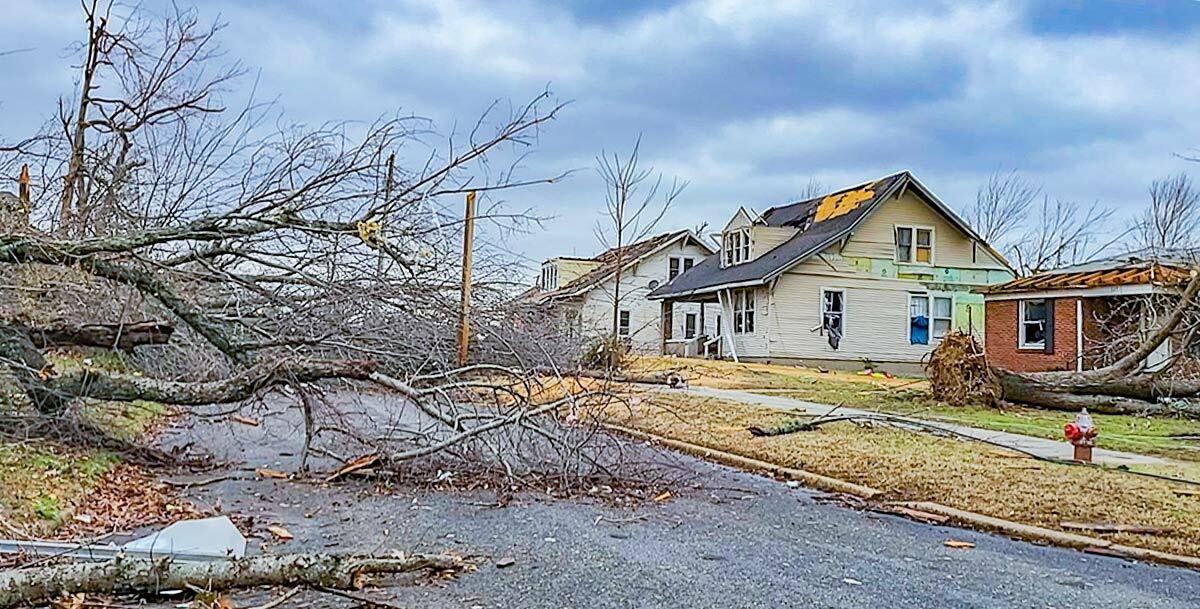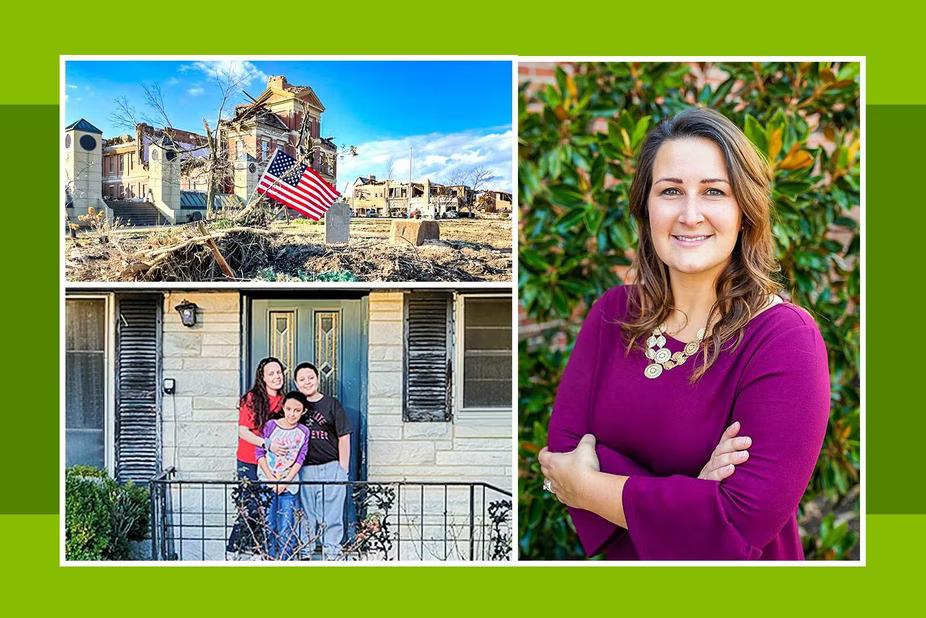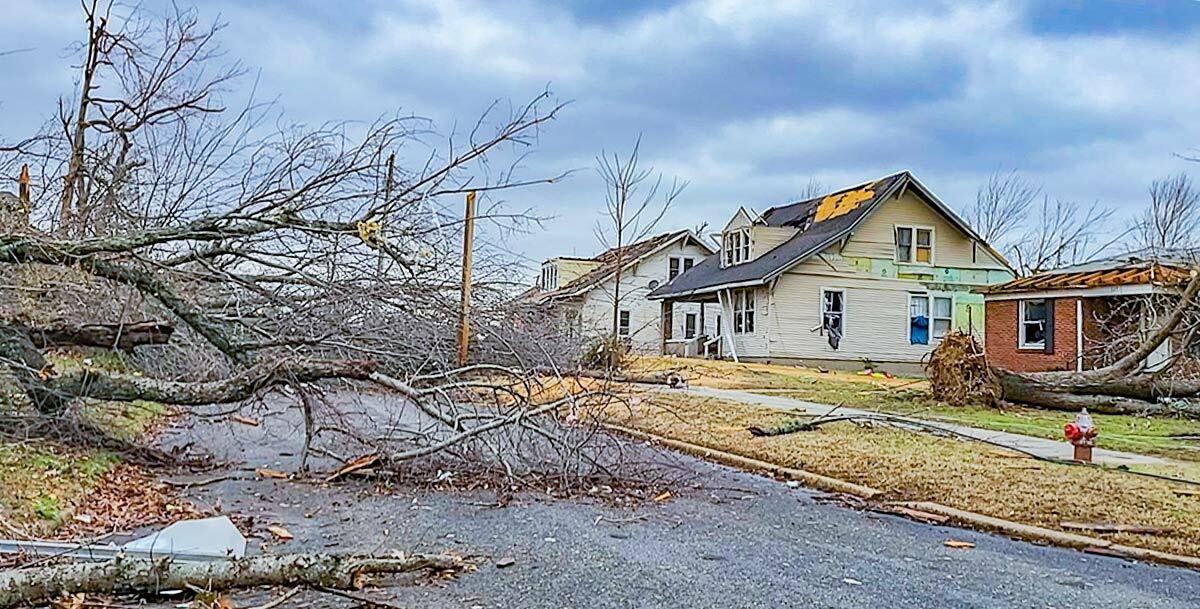 By Wayne Thompson
Mortgage Loan Officer Jo Brown had never cried at a home closing before.
But she did Jan. 25, when customer Samantha Costello signed the documents to get the keys of her first home in Benton, Kentucky.
Each signature represented another step from homeless to homeowner for the former Mayfield, Kentucky, resident.
Since a tornado destroyed the home she was renting, along with scores of other homes, businesses and churches Dec. 10, 2021, in Mayfield, Costello and her two children and father had lived at Sportsman's Lodge & Campground on Kentucky Lake along with other storm refugees.
"As I told Samantha that day as we cried together, I have closed a lot of mortgages for Regions Bank but none more meaningful because of all it represented," Brown said. "This mortgage closing will stay with me forever.
"Moments like that are why I love what I do and do what I do," said Brown, who managed a Regions branch in Paducah during her first six years with the company before joining the Mortgage team. "It's all about the customer and the journey together with them.
"I truly feel like I'm part of a team at Regions, and not just the Mortgage team but the branch and other business partners," she said. "We all work together to help customers succeed with the American dream.
"I've had opportunities to work for other financial institutions and know how special what we have here is, and how impactful it is for our customers and communities too."
Costello was working on her homeownership dream long before the tornado hit – applying for one of Regions' affordable home mortgages about six months earlier, completing the required homebuyer education course, and following the savings strategies and other recommendations of the Regions Greenprint® financial plan completed with the help of the bank's Mayfield branch staff.
People talk about how much of a headache the mortgage process can be but that was not my experience with Regions. With Jo, I felt like I did not have to do anything.
Samantha Costello
"Owning a home was important for me," Costello said. "It took a lot of saving and paying off loans and credit cards but I had a goal and was determined and perseverant and was able to achieve it.
"People talk about how much of a headache the mortgage process can be but that was not my experience with Regions. With Jo, I felt like I did not have to do anything. She and Regions went above and beyond to get me where I'm at, and I couldn't be happier."
Costello was at a work Christmas party in Paducah, when the tornado hit Mayfield. From the alarms that kept going off on her phone and the radar images displayed, she knew her rental at 321 East Anne St. was directly in the tornado's path.
Her father was at work in Martin, Tennessee, and her children were safe with her mother in Benton, Kentucky, but she knew her two dogs and cat were there.
Meanwhile, Brown knew she had customers in the path of the storm too. She went down the list texting and checking on them as the storm approached, including one customer who was living in a mobile home before closing day. Fortunately, they had left to stay at a friend's home out of the storm's path.
Four Regions mortgage customers ended up receiving some form of assistance as part of the bank's disaster relief.
It took hours for Costello to make the 20-minute drive home to Mayfield. She had to park at a drug store and jog the half mile left to her house in the dark. The tornado's devastation had destroyed the house at the corner she had long used as a reference.
"It was disorienting since the landscape looked completely different," she said. "I ended up with four flat tires on two vehicles trying to get there."
When she finally found her home, Costello's heart sank. Part of its roof was shorn off while the rest was broken and rain fell inside. The yard's large oak tree was uprooted and debris from the remnants of home and others was strewn everywhere.
While her dogs and cat were OK, Costello smelled gas and feared an explosion, so she quickly got them out and alerted the firefighters checking the area for survivors.
"Growing up, I had been through two house fires," Costello said. "I know what the rebuilding process is, and that's the only thing that got me through the aftermath of this disaster with the tornado."
Her new house in Benton helps, too. Just 12 minutes away from her customer service job in Mayfield at ALN Apartment Data, Inc., Costello's five-bedroom, two-bath home sits on two acres. Its 2,340-square feet not only gives each of her children their own rooms but has a mother-in-law suite over the garage that's become her crafting workshop.
"We were all excited when we moved in and are so glad to be living here," Costello said of her first home. "My son, Rylen, who turned 12 this month, tells me every day, 'Mom, I love this house!' It's made a big difference for us."