MilliporeSigma Joins Cyclyx Consortium As First Founding Member Representing the Life Sciences Industry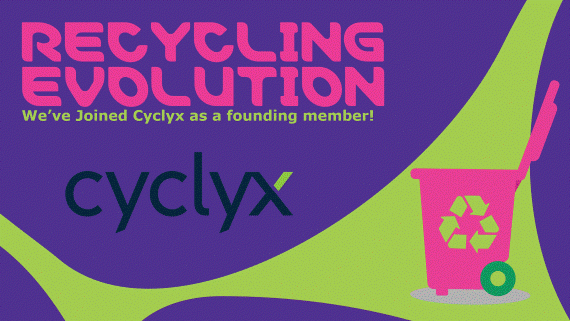 Integrating a focus on sustainability throughout all phases of a product's life cycle introduces continuous innovation in the forms of greener product alternatives, more sustainable packaging and distribution, and expanded recycling and reuse programs.
Globally, life science researchers generate an estimated 5.5 million tons of plastic waste each year—but due to a combination of factors, most of this waste ends up in landfills or is incinerated. Living up to its commitment to creating smaller footprints, MilliporeSigma, the U.S. and Canada Life Science business of Merck KGaA, Darmstadt, Germany, recently became the first founding member of Cyclyx representing the life sciences industry.
As a new member of Cyclyx's consortium, MilliporeSigma will extend its leadership and expertise in sustainability while continuing to build a more circular economy for its products. Together, the industry-leading companies will work to develop circular plastic recycling solutions that help fulfill Cyclyx's mission of increasing the recyclability of plastics from 10% to 90%—ultimately creating a new, innovative supply chain.
"We have discovered through our programs that the success and effectiveness of product recycling takes more than just hiring a recycling vendor," says Jacqueline Hollands, Global Manager of Product Recycling and Innovation, Life Science business sector, Merck KGaA, Darmstadt, Germany. "We need to find ways to create plastic recycling programs that bring the recycled plastic back into the life science value chain, and Cyclyx is building that capability."
In addition to MilliporeSigma's active role in helping Cyclyx expand its recycling programs, Hollands will serve on the Cyclyx executive advisory board.
"MilliporeSigma's experience in developing and implementing recycling programs for the specialized market of life science is key to helping Cyclyx meet their mission of increasing the recyclability of plastics," says Hollands.
MilliporeSigma has worked with customers and the waste management industry to create the Biopharma Recycling Program, a first-of-its-kind single-use product recycling program that turns waste into industrial-grade plastic lumber products. Since the program's inception in 2015, the company has recycled over 6,000 metric tons of biopharma waste.
Hollands believes Cyclyx's extensive network across the plastics value chain and its ability to assess the plastic waste from MilliporeSigma's customers can help determine the best ways to continue to evolve recycling for the industry.
MilliporeSigma's new partnership with Cyclyx will also continue to help both companies lead the way for customers and provide them with choices for their plastic recycling. The industry leaders will also show customers how to drive certified recycled content back into their products and packaging—aiding them in decreasing their decarbonization goals and helping to solve some of the world's most complex challenges.
To learn more on how MilliporeSigma aligns its efforts with its strengths in research, innovation and collaboration with the global scientific community, visit the greener products and solutions webpage.