Medtronic Mobile Lab Trucks Expand Access to Healthcare Tech
The fleet just doubled to reach more clinicians with healthcare technology education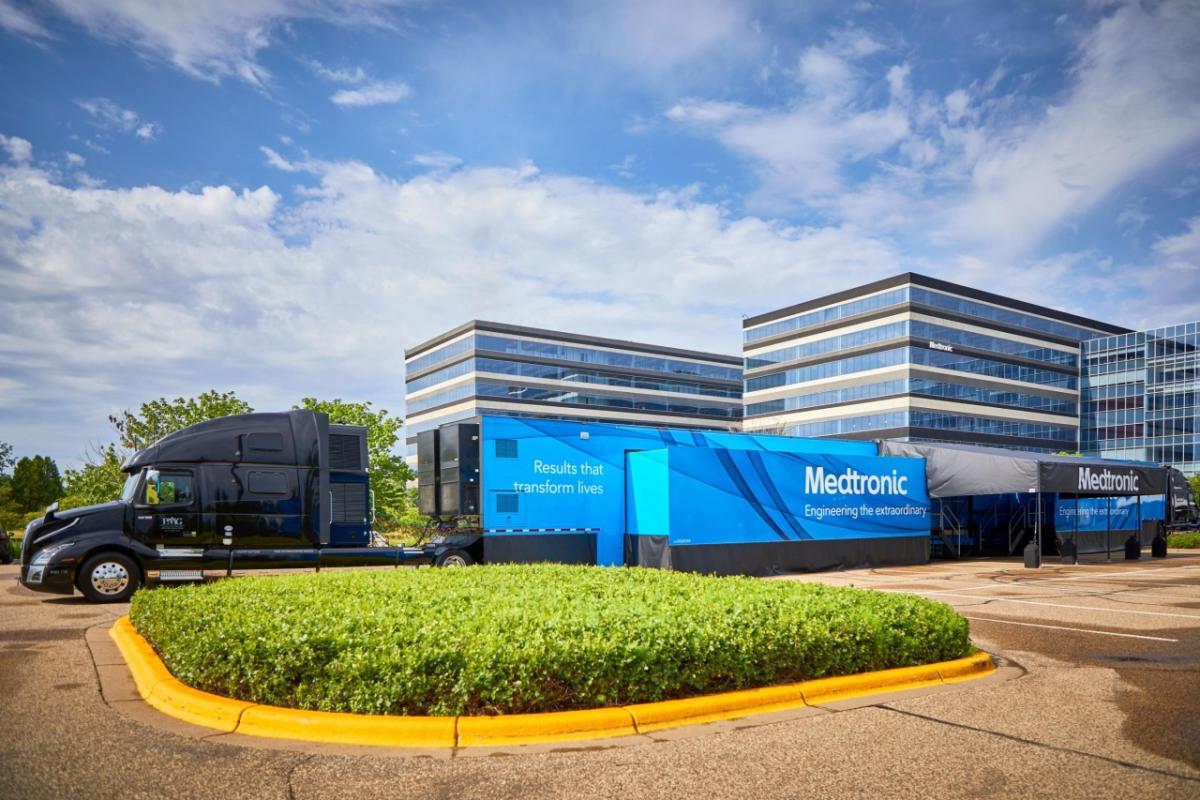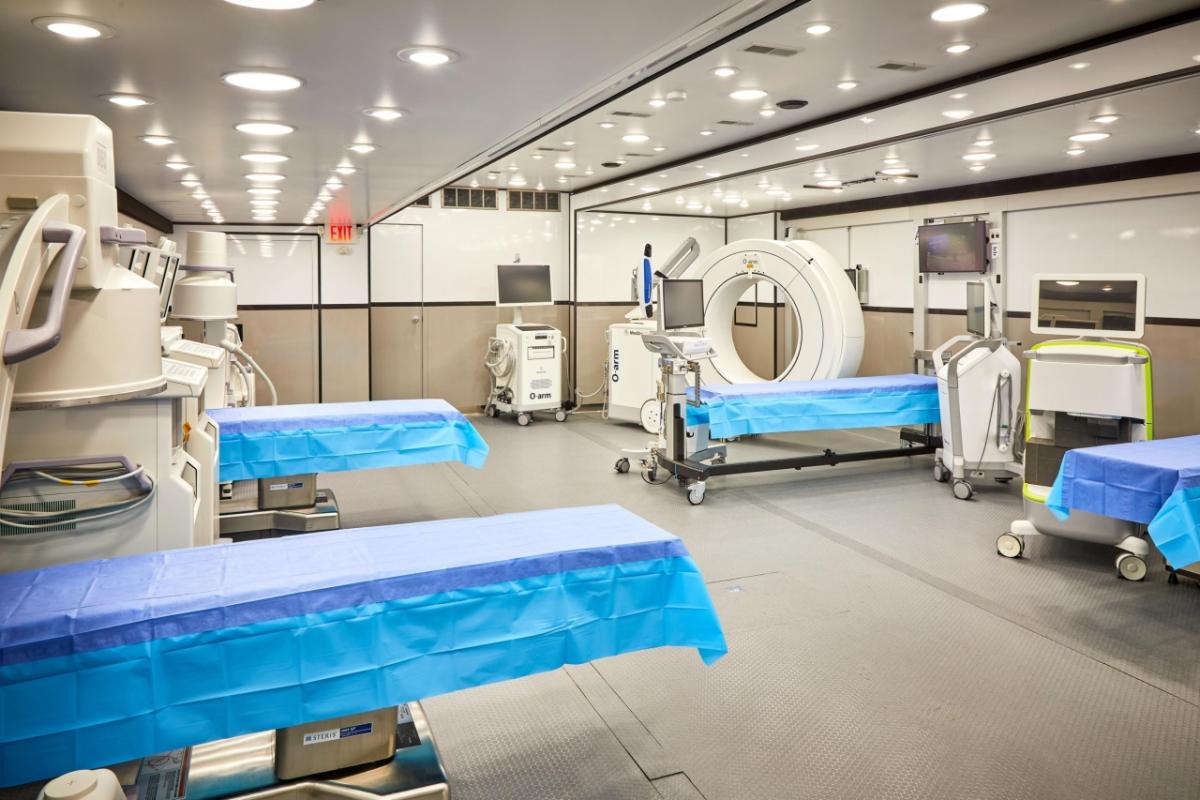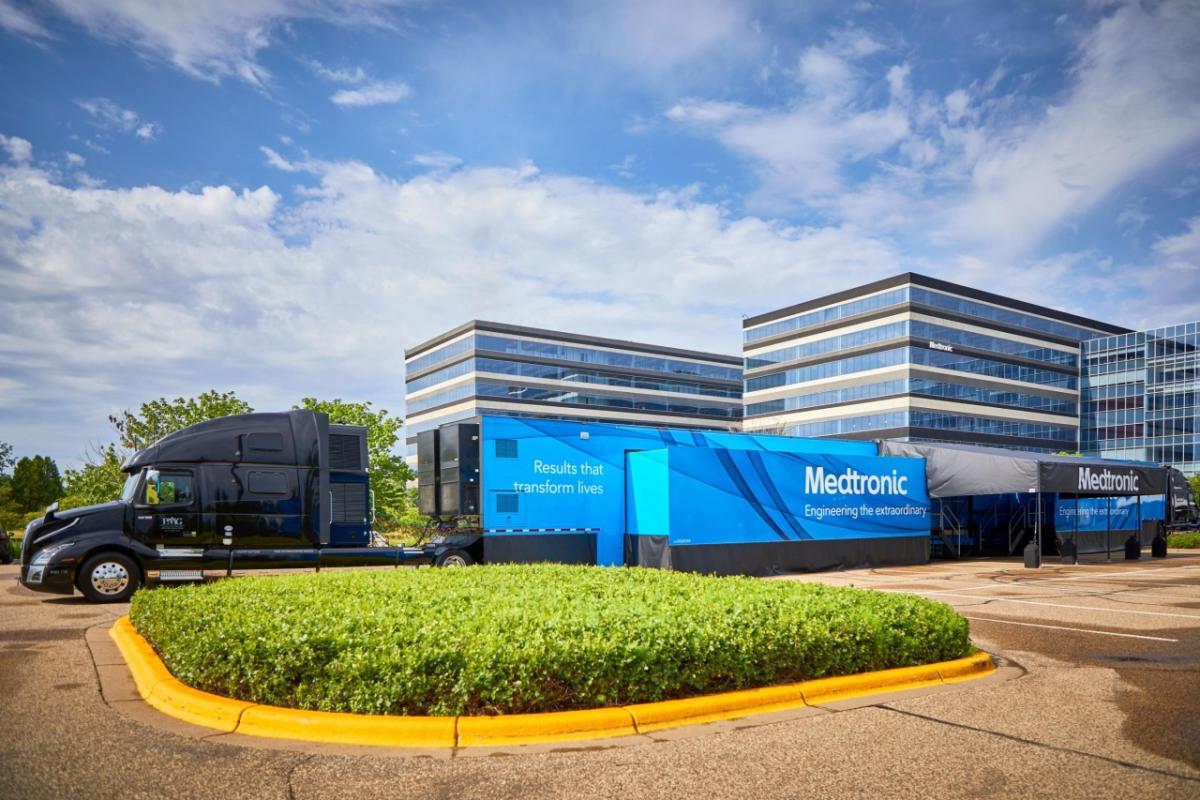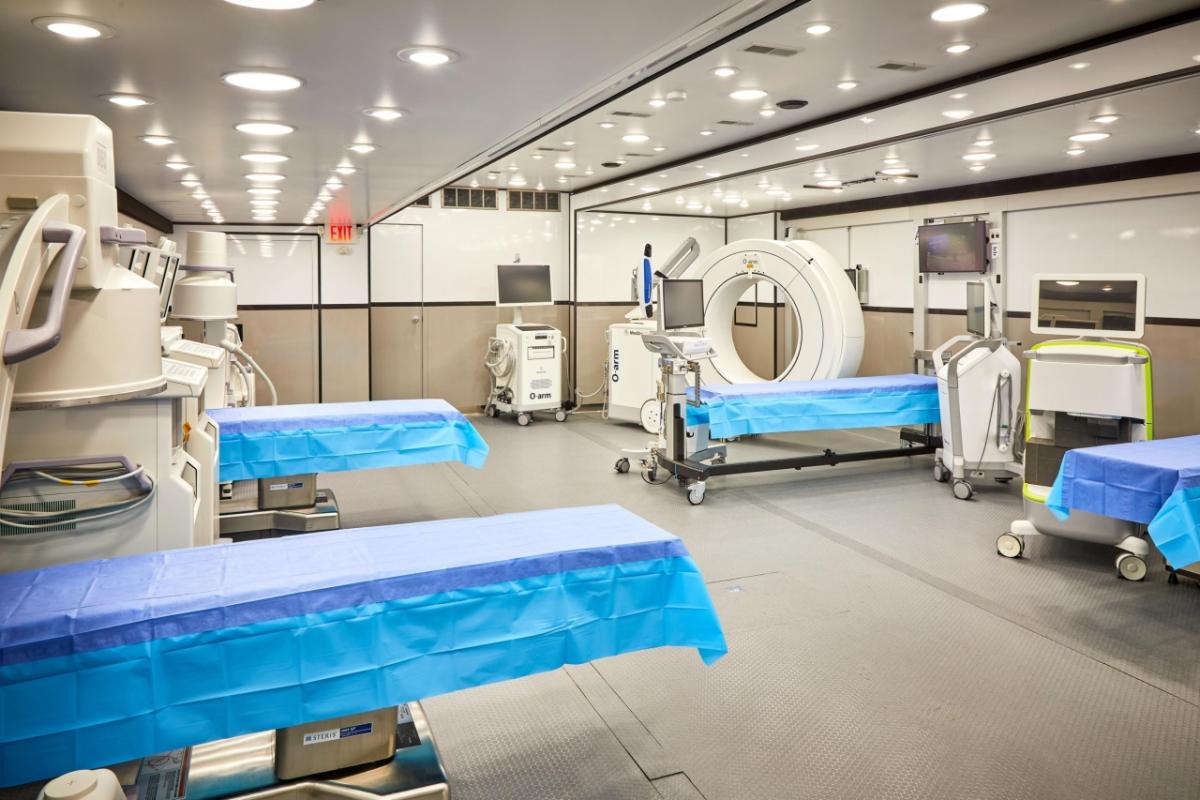 Medtronic Mobile Lab trucks expand access to healthcare tech
Is it a semi-truck, a moving billboard, or a classroom on wheels? The Medtronic Mobile Lab trucks are all three, and one or more may be coming to a city near you.
The trucks are built to simulate an operating room — and we just doubled our fleet to reach more clinicians with healthcare technology education.
With the expansion of Mobile Labs' fleet from three to six trucks, we will go from training 2,000 healthcare providers (HCPs) a year on how to use our technologies to more than 5,000 in 38 states across the United States.
"They're a true differentiator for us. We're helping Medtronic play big, and we mean it literally when we talk about these mobile classrooms," said Dave Roberts, Senior Vice President and President, U.S. Market, in the Americas region.
So far, the Mobile Labs program is partnering with 11 operating units (OUs) and hopes to expand to more. Each truck is equipped with the latest in surgical equipment and technology and a dedicated staff, which allows for an immersive clinical experience without the need for travel.
Bringing the classroom to the clinician
"When the OUs leverage the trucks in addition to other training tools, it makes for a much more robust learning pathway," said Susan Haider, Senior Director for Marketing Services & Virtual Learning. "Demand for both is up, but nothing replaces that hands-on experience."
With more than 200 stops planned in FY23, the Mobile Labs are accelerating access to healthcare technology for HCPs, which can ultimately support the delivery of life-transforming healthcare technology for patients.
One way the Mobile Labs accelerate access is by quickly training HCPs, who then go on to treat more patients. Without a visit from a Mobile Lab, HCPs can wait up six months to get trained, and often must travel. The Medtronic Mobile Labs program can help customers save training travel time and OUs reduce the cost of education and training – in some cases, up to 40%.
"Clinicians are more and more taxed for time and being able to leave the hospital setting for education is challenging," said Amy Sainsbury, a Sr. Director for Medical Education & Field Development and Enabling Technologies. "When trying to reduce barriers to get people to come to education events, bringing the education to them helps."
Read more about how Medtronic is accelerating access to healthcare technology.