Marina Bay Sands: Turning the Tide in Asia
90% of global fish stocks are over-fished. If no action is taken, we might be the last generation to consume fish. Marina Bay Sands in Singapore is harnessing its buying power to move Asia's fishing industry towards a more sustainable future.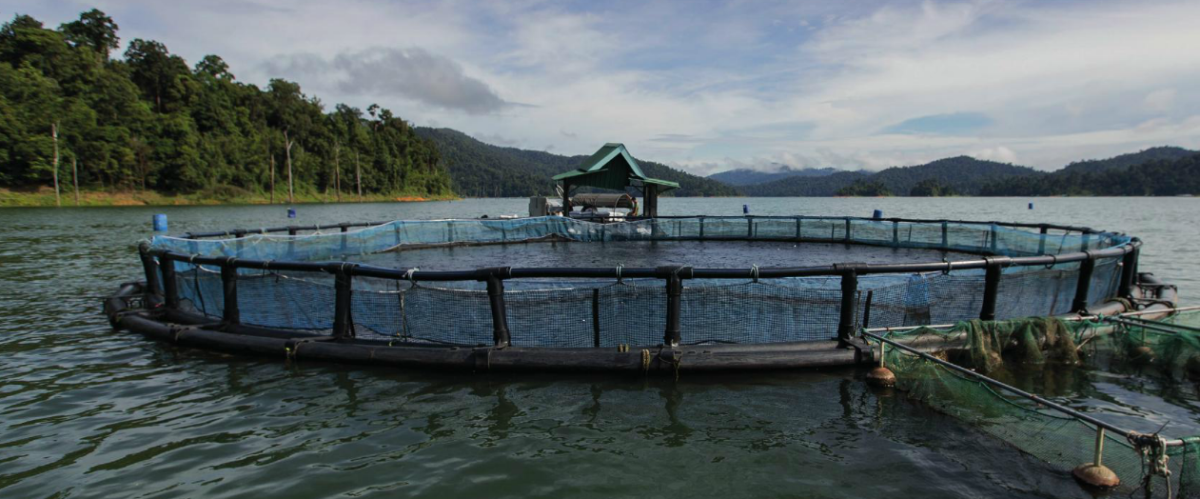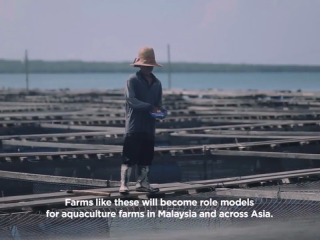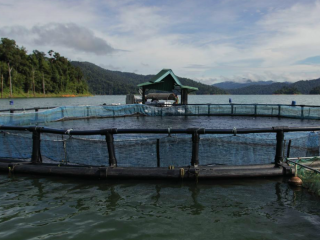 As published in the Sands ECO360 Environmental Report 2017
Just below the surface of Malaysia's bright blue and green waters, fish nets bob up and down in the ocean's current, bustling with abundant sustainably raised snapper, grouper, and seabass. It wasn't always like this.
Mr. Lee Ya Qu, founder of Aqua Ceria fish farm, reflects, "I chose to give up fishing and started aquafarming because there were no fish left."
He has seen wild fish decline in his lifetime; reef species and marine life are disappearing around the globe. His farm represents an opportunity to reduce the pressure on wild stock and restore the ocean's natural ecological balance.
Pulau Ketam's tranquil mangrove backwaters are home to Mr. Lee's fish farm -- one of four across Malaysia supported by Marina Bay Sands as part of the Aquaculture Improvement Project (AIP), in collaboration with World Wide Fund for Nature (WWF). AIP fish farms are never built in sensitive wetland areas, and the surrounding watershed is left oxygen-rich. Precision feeding lowers the water's nutrient content and carefully built enclosures prevent the intermingling of wild and farmed fish in order to protect the ocean's ecosystem and biodiversity.
Hundreds of miles away in Singapore, Marina Bay Sands has committed to procuring 50% of its annual seafood spend from responsible sources by 2020. Further, the resort will donate S$1 for every guest that attends a Green Meeting at the venue. These initiatives help support the livelihoods and communities of fishermen like Mr. Lee and safeguard precious marine life from the impacts of over-fishing.
See how Marina Bay Sands and WWF Singapore are safeguarding our oceans through sustainable seafood. Check out Las Vegas Sands ECO360 2017 Video and Environmental Progress Report for detailed information on sustainability initiatives and performance.