A Love of Farming and a Passion for Research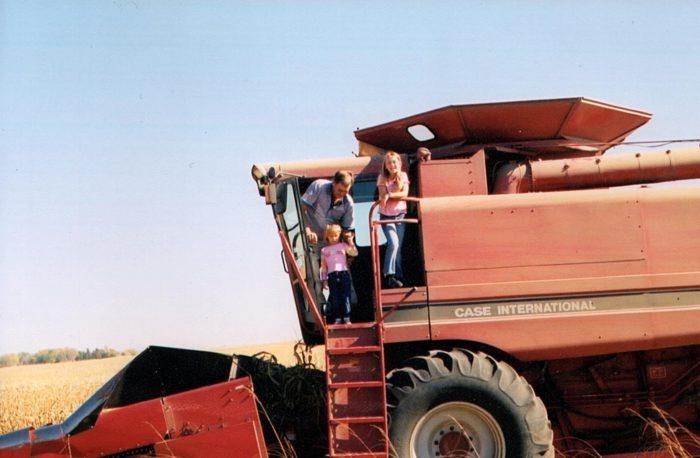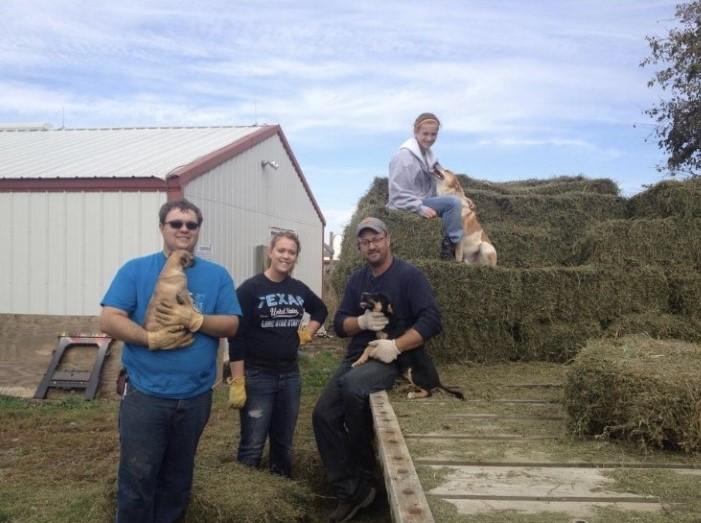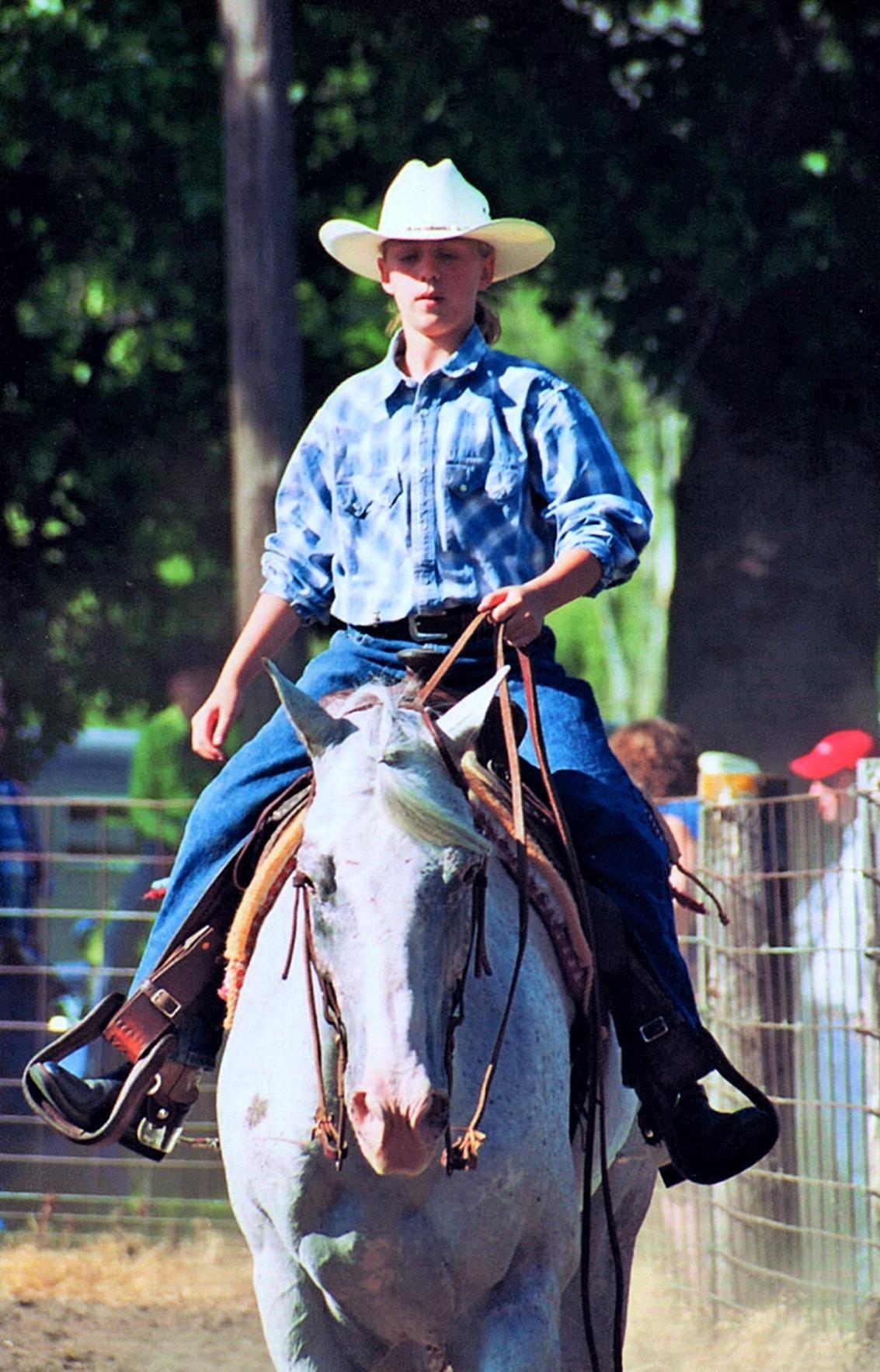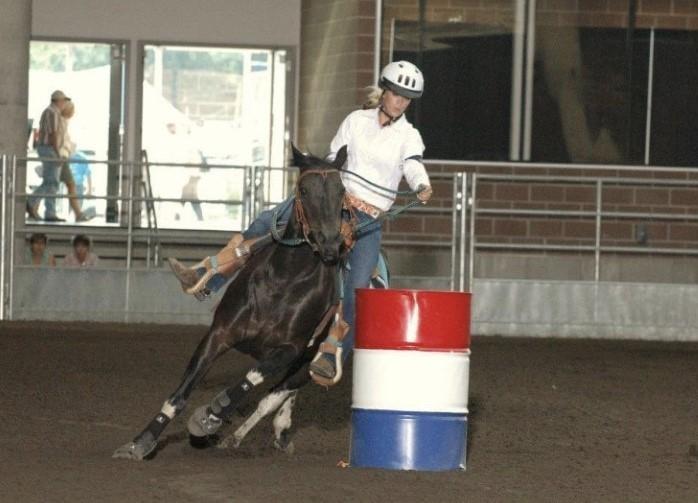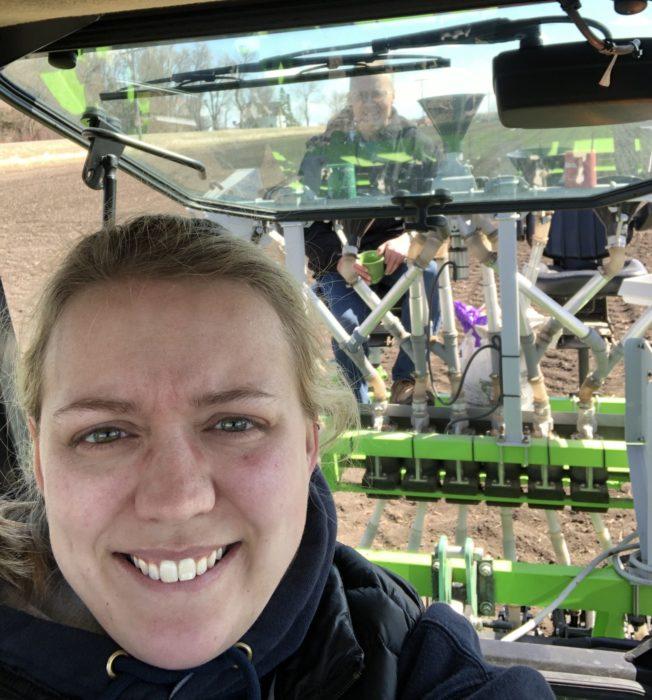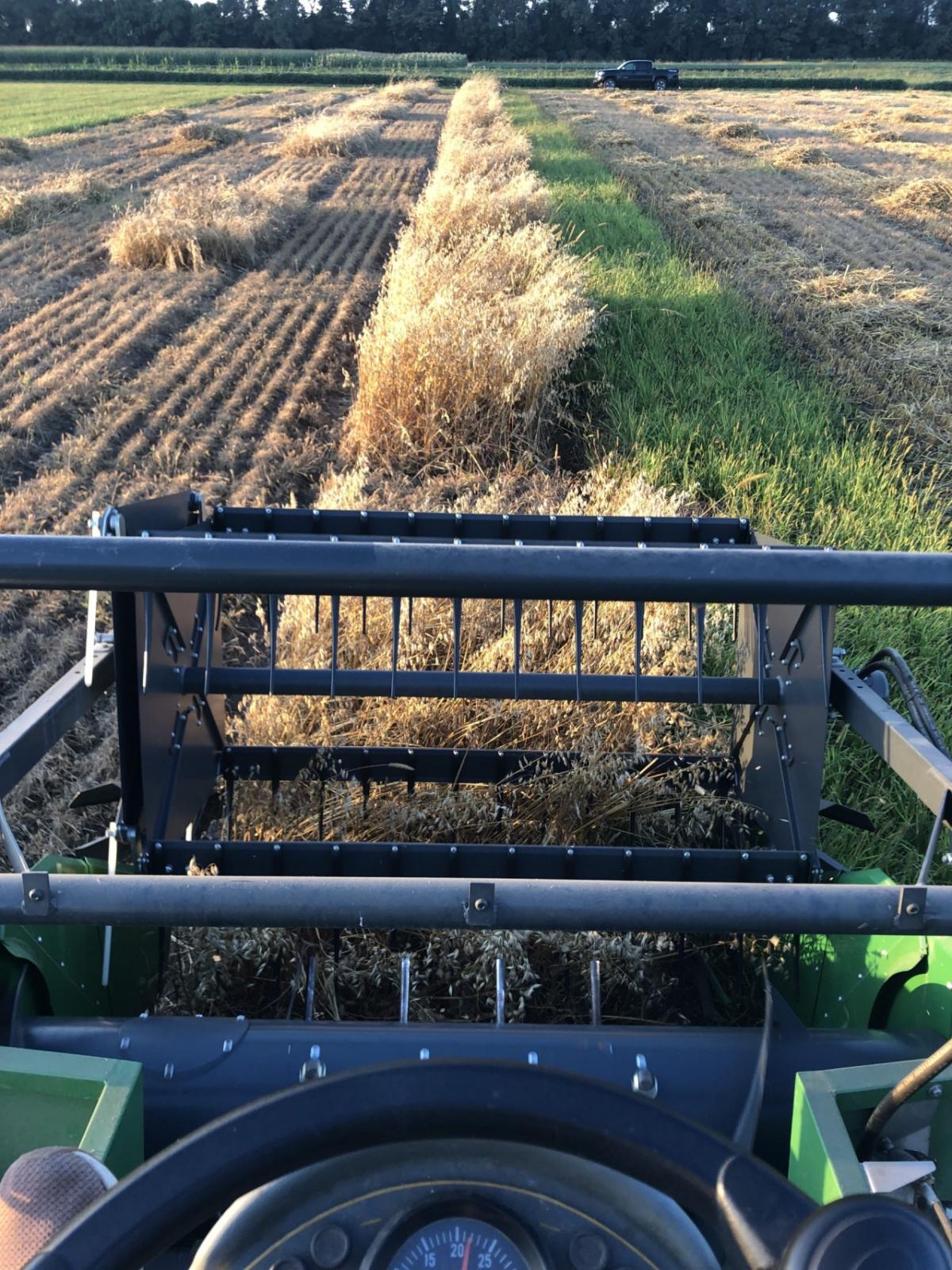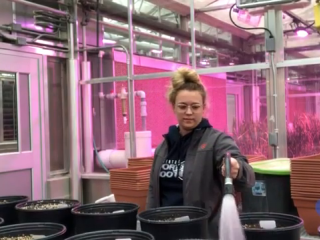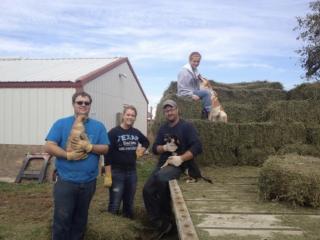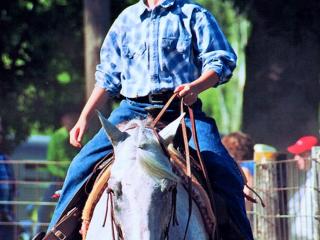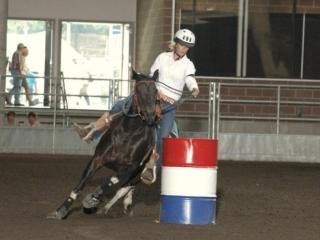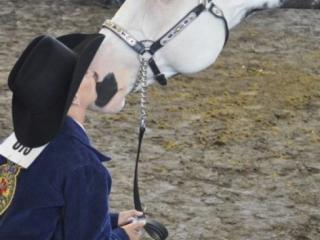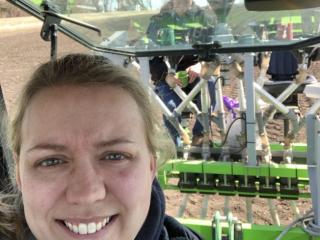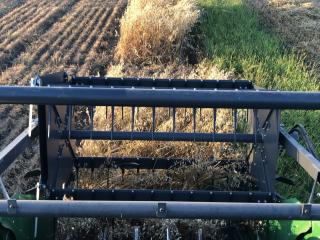 I grew up on a farm in the middle of Iowa and to me, it was amazing. My dad farms 900 acres of corn and soybeans, and another 10-acres of alfalfa that we small square bale to feed six horses my sister and I convinced him we needed.
I say we because even though I live four hours away, I still go home to help my family when I can. My dad usually drives the tractor, and my older brother and I are on the hay rack stacking bales.
I've had a huge love of horses since I was 6-years-old. As a little kid, I was interested in every project under the sun: woodworking, photography, cooking, visual arts, pigs and horses.
With my love of horses and animals, I joined 4H when I was in 4th grade and Future Farmers of America (FFA) as a freshman in high school. My dad and mom never said no to a project, their only stipulation was if you sign up for it and start a project, you must finish it. I quickly found a love of helping others through 4H and FFA and would often help younger members with their horses.
I also got a lot of help! 4H is where I learned to show a horse. When it came to a metal project that I designed, my FFA leader decided I needed to completely make it myself, and taught me how to weld so when it came to taking it to the state fair, I could be in another project area and to say I did everything myself.
As I got older, I got more into showing horses. Instead of family vacations, my family would go to horse shows. We would often spend many weekends going to local open shows to show horses. My sister and I both loved showing and my brother would come to watch and support us. Because we spent so much time together during the summer, we were always a close family and still are today.
My animals taught me that they only really need love and food. They don't care if you're having a bad day, they still need to be fed and loved.
After lots of begging, my dad bought me a 3-year-old horse named Jay when I was 12, and we had our good days and many bad days together riding and showing. Jay taught me to never give up and that if you practice you can get better. It wasn't long before it seemed that Jay had always been a part of our family and my parents still have him on the farm.
When I was in 7th or 8th grade, I wanted to be a plant breeder. I don't remember why or how I got that idea in my head, but that is what I decided to be when I grew up. When I was looking at colleges, I would only consider those that offered agriculture as a major. To me there wasn't a different option.
I started out in agriculture engineering at Iowa State University and decided after two years that it wasn't for me. After talking more with my mom, I decided I'd rather major in Agronomy. My mom was like "What is that?" and I said, "It's the study of row crops and the soil." She agreed that would be a good fit and I was finally going to fulfill my early dream of working with plants.
I quickly figured out that research was what I wanted to do and after graduating, I landed my current role with General Mills at the oat research lab in Brookings, South Dakota. The location allows us to collaborate with South Dakota State University's (SDSU) oat research program and share greenhouse and lab space. I love what I do, although I never thought I would be working for a food company.
My current role allows me to stay very connected to agriculture. I spend my summers managing roughly 1,000 test plots around Brookings. I oversee the planting, weeding and harvesting of the oats we are trialing. I also go with my manager, Paul, and check on the progress of our other trial locations scattered across South Dakota, North Dakota, Manitoba and Saskatchewan.
One of my favorite aspects of my job is that I get to run the equipment we use for planting and harvesting. We have miniature versions of a planter and combine that you would see on large-scale farm operations.
But, in the spring and fall when I'm not in the fields, I do a lot of greenhouse work. There I cross-breed, make new varieties of oats and advance previous crosses. I also run the General Mills oat quality lab located on the SDSU campus where we process thousands of oat samples for milling efficiency and nutritional characteristics.
I'm passionate about agriculture because I see all the hard work that goes into growing crops and livestock. Often the work is not appreciated, but it's incredibly rewarding.
Corn and soybean prices have not been favorable in recent years, yet farmers are still working 90-hour weeks to get their crop planted and harvested. Last year was particularly rough, where many farmers either planted late or not at all, and many fields were too wet to harvest.
Farming takes someone who is strong willed and committed to doing whatever it takes to keep people and livestock fed. There were many times growing up when the only time I saw my dad was when we would bring food out to him during harvest and planting.
To me, farming isn't a job, it's a way of life.
My parents live on a farm that has been in our family for 125 years. I hope there are many more future generations who are passionate about farming and can make a living off the land.
Click here to read other "You Grow, Girl!" blogs and learn more about General Mills in our 2020 Global Responsibility Report.