Let's Put Spectrum To Use Now for American Consumers
By Ulf Ewaldsson, President of Technology, T-Mobile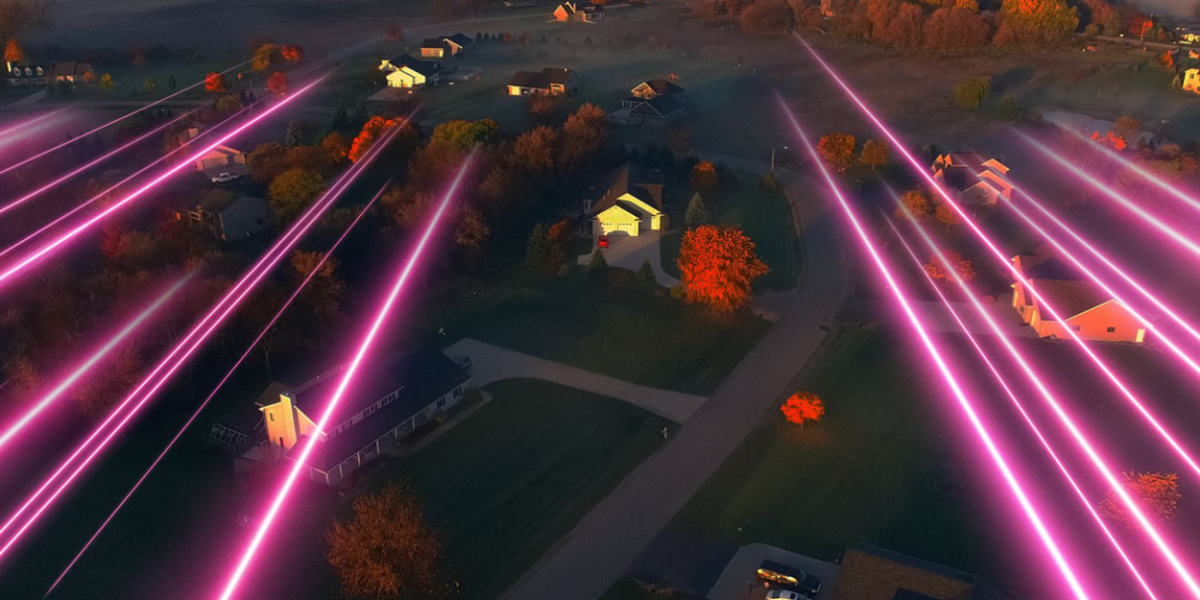 To maintain American leadership in the global 5G economy, the wireless industry must keep deploying more spectrum for consumers. It's as simple as that. At T-Mobile, we have a record of putting our spectrum to good use quickly, now covering 326 million Americans with 5G service, 285 million of whom are covered by Ultra Capacity 5G. But this year, the government has not been doing its part to keep the pipeline flowing and action is needed.
One year ago, the Federal Communication Commission's (FCC) completed Auction 108. In that auction, T-Mobile spent $304 million on more than 7,000 2.5 GHz spectrum licenses to enhance our Ultra Capacity 5G network deployment. Unfortunately, we did not receive access to the spectrum we purchased before the FCC's Spectrum Auction Authority expired. My predecessor, Neville Ray, publicly called attention to this issue back in April.
Congress allowed the FCC's Spectrum Auction Authority to lapse in March 2023 for the first time in history. While we, along with four former FCC General Counsels, believe the FCC still has authority to either grant the licenses or issue us special temporary authority (STA) to use the spectrum, we also understand the FCC is concerned about getting its auction authority renewed – as it should be.
Earlier in August, we commemorated the 30th anniversary of the FCC's spectrum auction authority. As FCC Chairwoman Jessica Rosenworcel said, auctions are "…a big reason why the United States leads the world in wireless innovation." Spectrum auctions are the only viable way to assign licenses to the benefit of consumers and the U.S. Treasury. T-Mobile fully supports the FCC getting that authority back as soon as possible and is working closely with CTIA and the others to accomplish that outcome.
While we wait for Congress to act, Americans are losing out on enhanced 5G broadband and economic development opportunities. According to a recent report from the Brattle Group, the 2.5 GHz licenses we can immediately put to work with our STA request would deliver $28 billion worth of new services to Americans. And the entire spectrum portfolio due to T-Mobile would generate $42 billion in consumer welfare.
Also at risk are the economic and innovation benefits brought by a competitive marketplace. While our competitors are deploying their mid-band spectrum assets, consumers are denied the immediate impact of T-Mobile doing the same with additional bandwidth at 2.5 GHz. That's not good for competition.
Our outstanding 2.5 GHz licenses would improve high speed internet service for millions of American households, in all 50 states and Puerto Rico – improvements that could benefit veterans, tribal lands, and underserved communities, and help us to expand our in-home internet service that is bringing competition to cable. In fact, 61 of the nation's 109 operational Historically Black Colleges and Universities are in locations that would be immediately enhanced with improved 5G data speeds, mobile, and home internet services were the FCC to issue T-Mobile's licenses or grant access to the spectrum via STA.
And as we move through hurricane season and other emergencies, this spectrum could be extremely helpful to provide needed service and additional capacity. Additional 2.5 GHz spectrum helps to increase the capacity of the network, improving connectivity and service in such instances.
And we have gathered significant support from a wide range of consumer and public interest groups including Public Knowledge, the National Rural Education Association, Hispanic Federation, and the Schools, Health, and Libraries Broadband Coalition. These groups understand the importance of getting these licenses deployed.
With Congress returning to Washington shortly, reinstating auction authority needs to be an immediate priority. Experience has shown that auctions are the best means to assign spectrum that is so critical to our economy. Restoring this authority not only provides a path forward for a future spectrum pipeline, but also ensures the Auction 108 licenses we purchased can be deployed for the benefit of consumers. The longer we wait to deploy the spectrum, the more Americans —especially rural and underserved communities — needlessly wait and competition suffers.