Learning and Leading Through Relationships: Kendra Byrd's Formula for Success at The Home Depot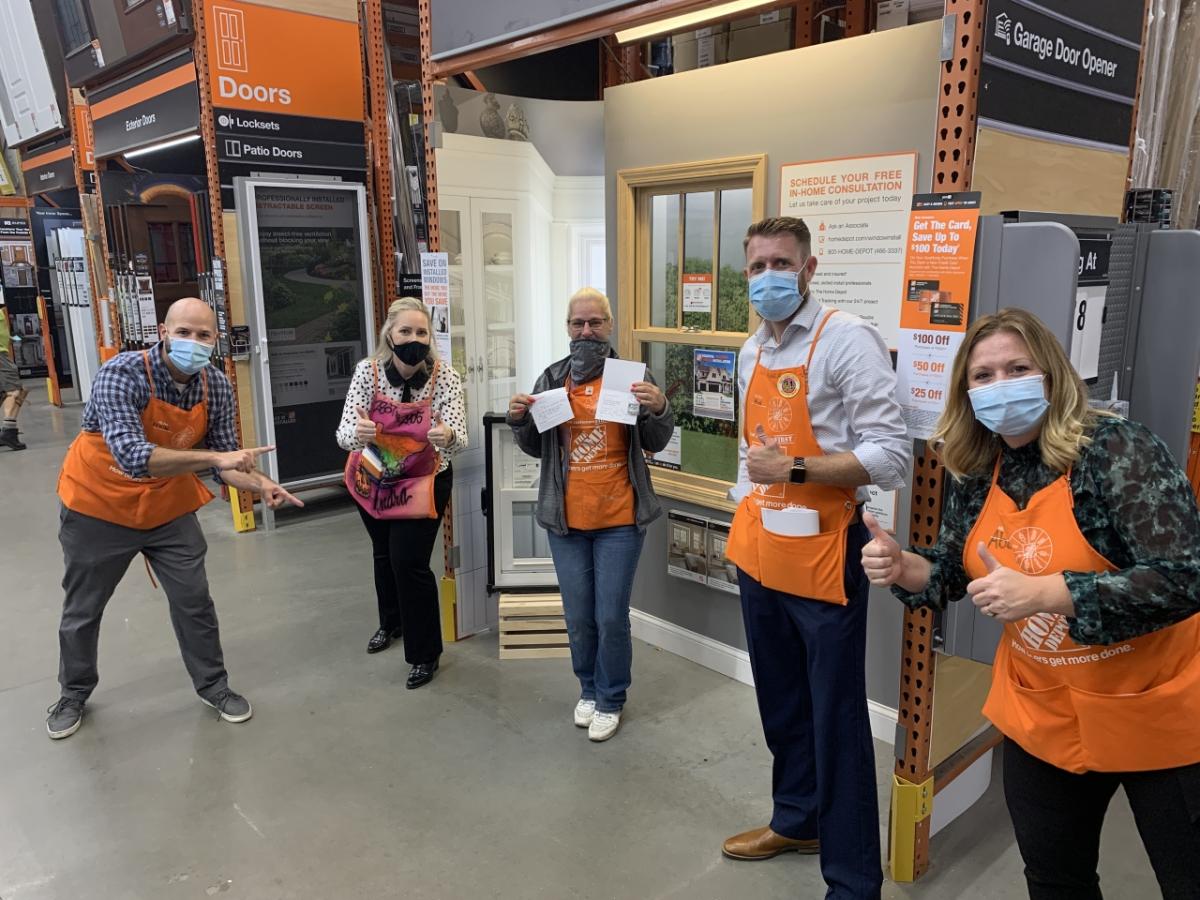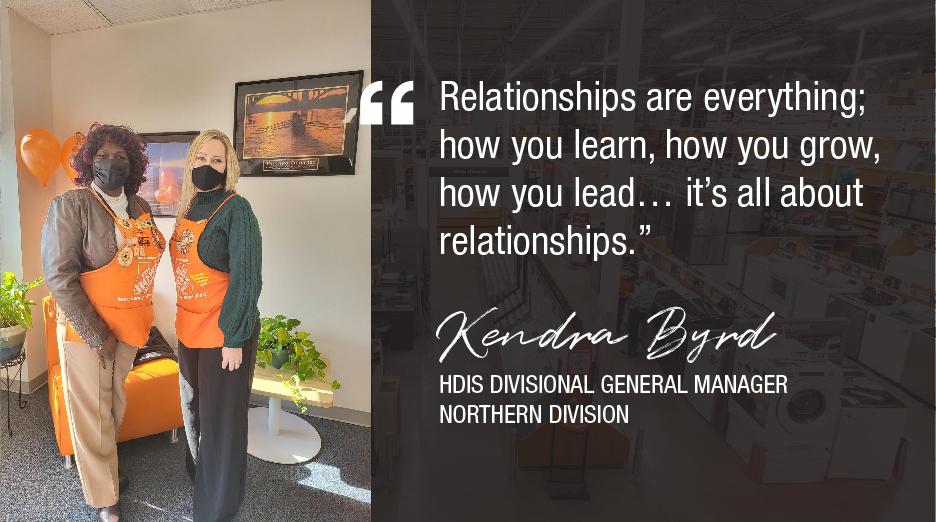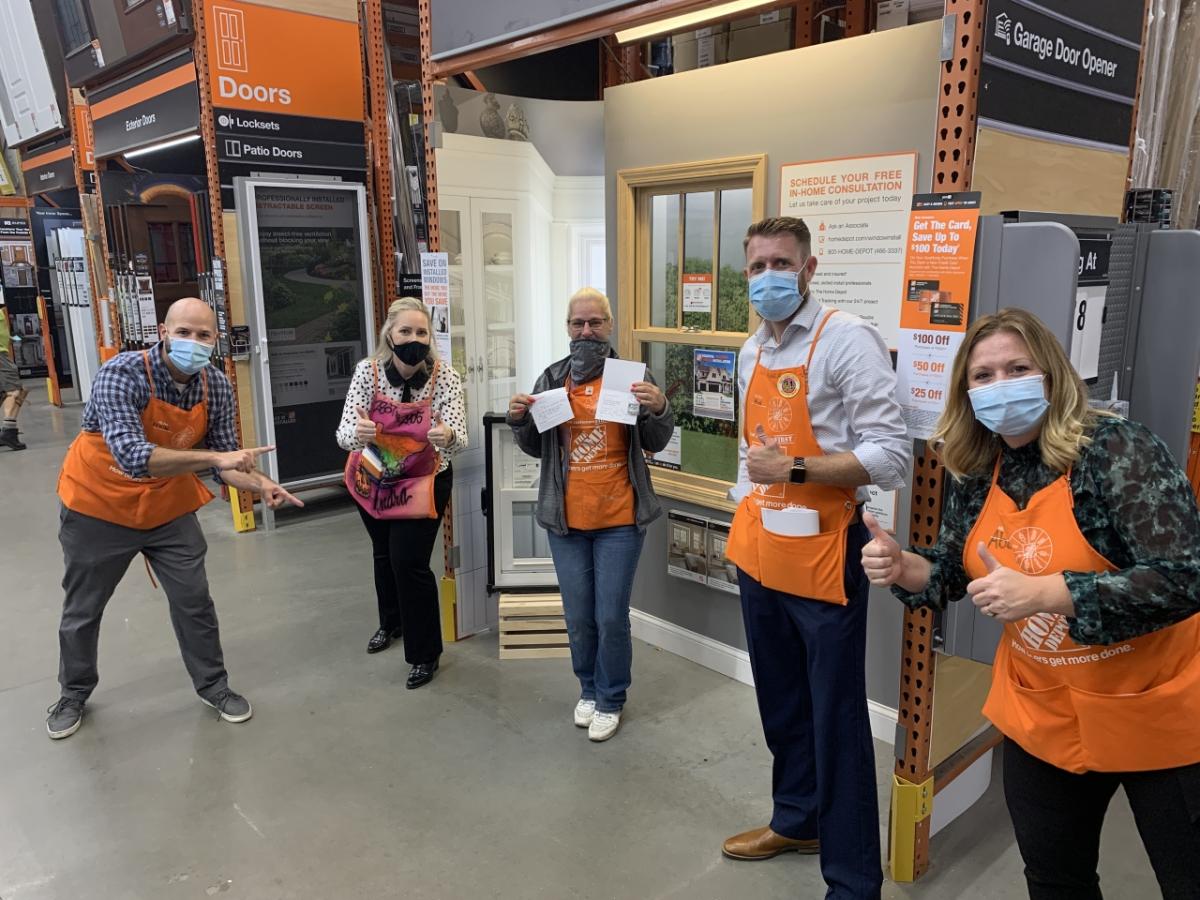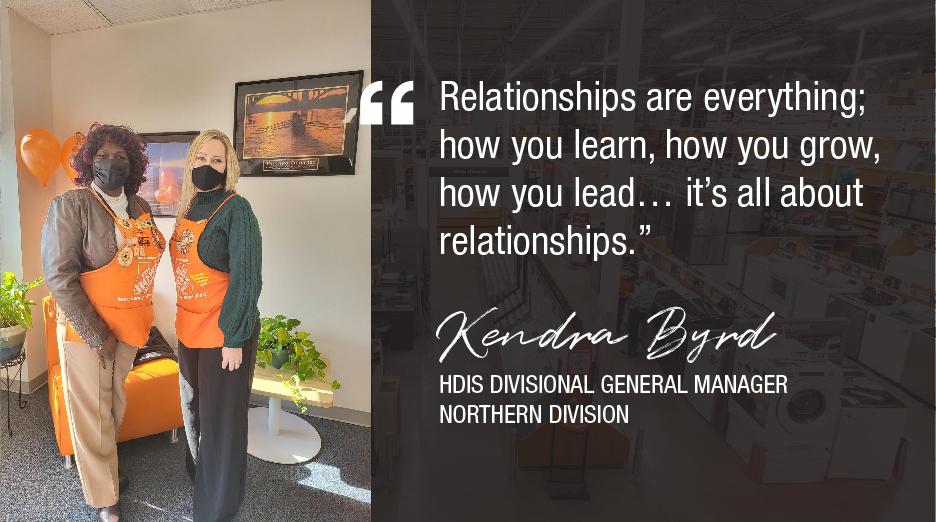 Originally published on Built From Scratch
"I didn't know what I wanted to be when I grew up, and then along came The Home Depot," shares Kendra Byrd, a Home Depot installment services (HDIS) divisional general manager.
Originally from Seattle, Kendra joined The Home Depot in 1999 and has held positions in various departments including Logistics, Delivery, Pro and Home Services.
Over the course of her career, Kendra has relocated multiple times across the east and west coasts. Each move made it more difficult to foster personal relationships. "It's so important to find ways to nurture and maintain the relationships with your family and friends no matter where everyone resides," says Kendra. "This is something that I wish I acknowledged earlier in life, and something that I encourage everyone to keep top of mind as they grow their career."
Relationship building is key to Kendra's career journey. She cherishes the connections she's made over the years and credits her success to other team members and leaders in the company.
Most of Kendra's professional knowledge has come from on-the-job training. "I knew nothing about retail when I joined The Home Depot," she explains. "I wasn't an expert in any of the areas of business I took a new role in." But this didn't slow her down. Kendra quickly tapped into The Home Depot's continuing education resources to take classes at a local college and further expand her skillset.
While Kendra values benefits like the tuition reimbursement program, she continues giving back through the company's various initiatives like the Homer Fund and Team Depot events. "To see the swarm of orange show up for a community makes me so proud to say that I work for The Home Depot!"
Interested in a career at The Home Depot? The company is hiring more than 100,000 associates for the spring. To learn more about our accelerated hiring process, visit careers.homedepot.com.
Keep up with all the latest Home Depot news! Subscribe to our bi-weekly news update and get the top Built from Scratch stories delivered straight to your inbox.