LA Kings Team Up With Shoes That Fit to Distribute 100 Pairs of adidas Sneakers to Elementary School Students in Compton, Calif.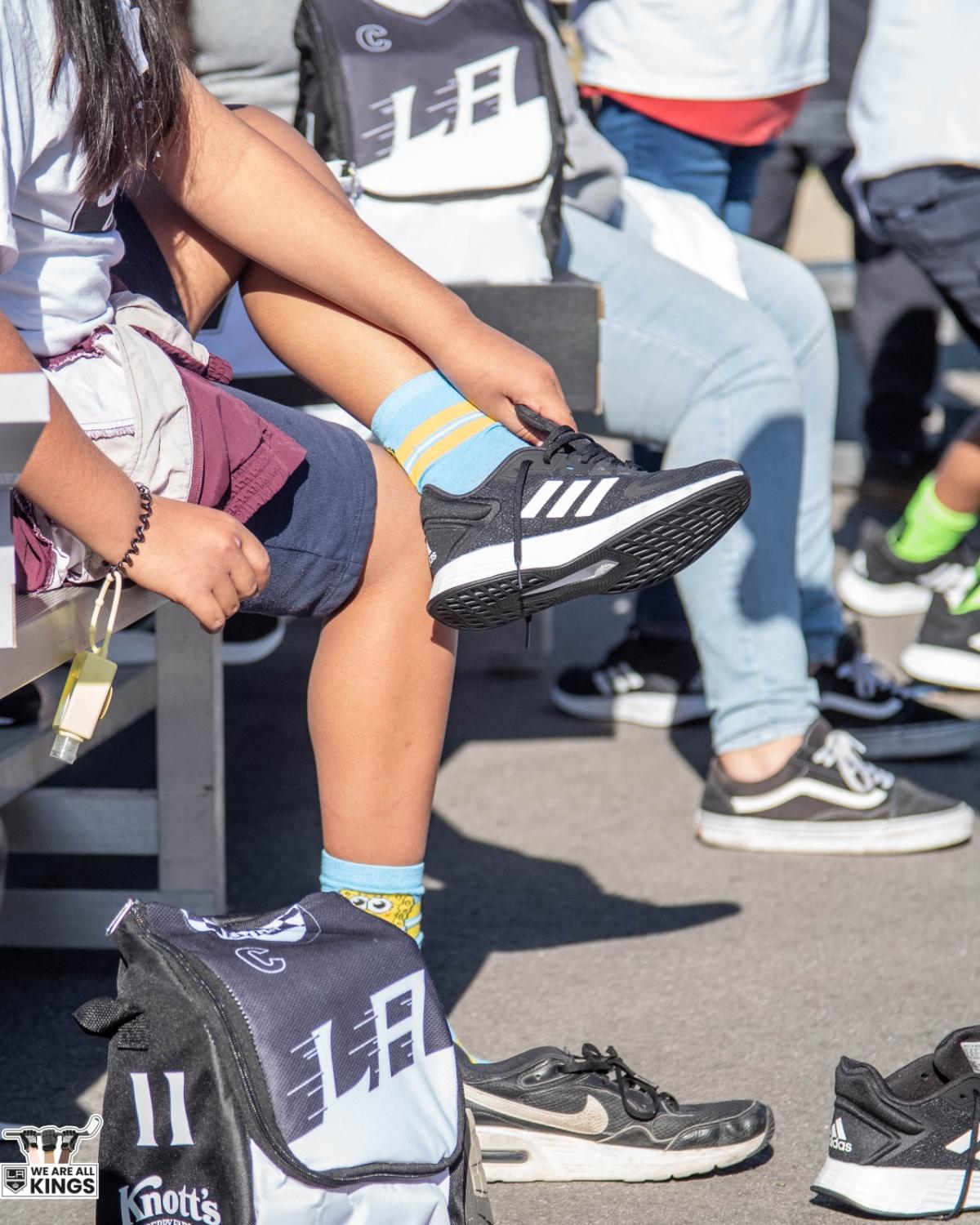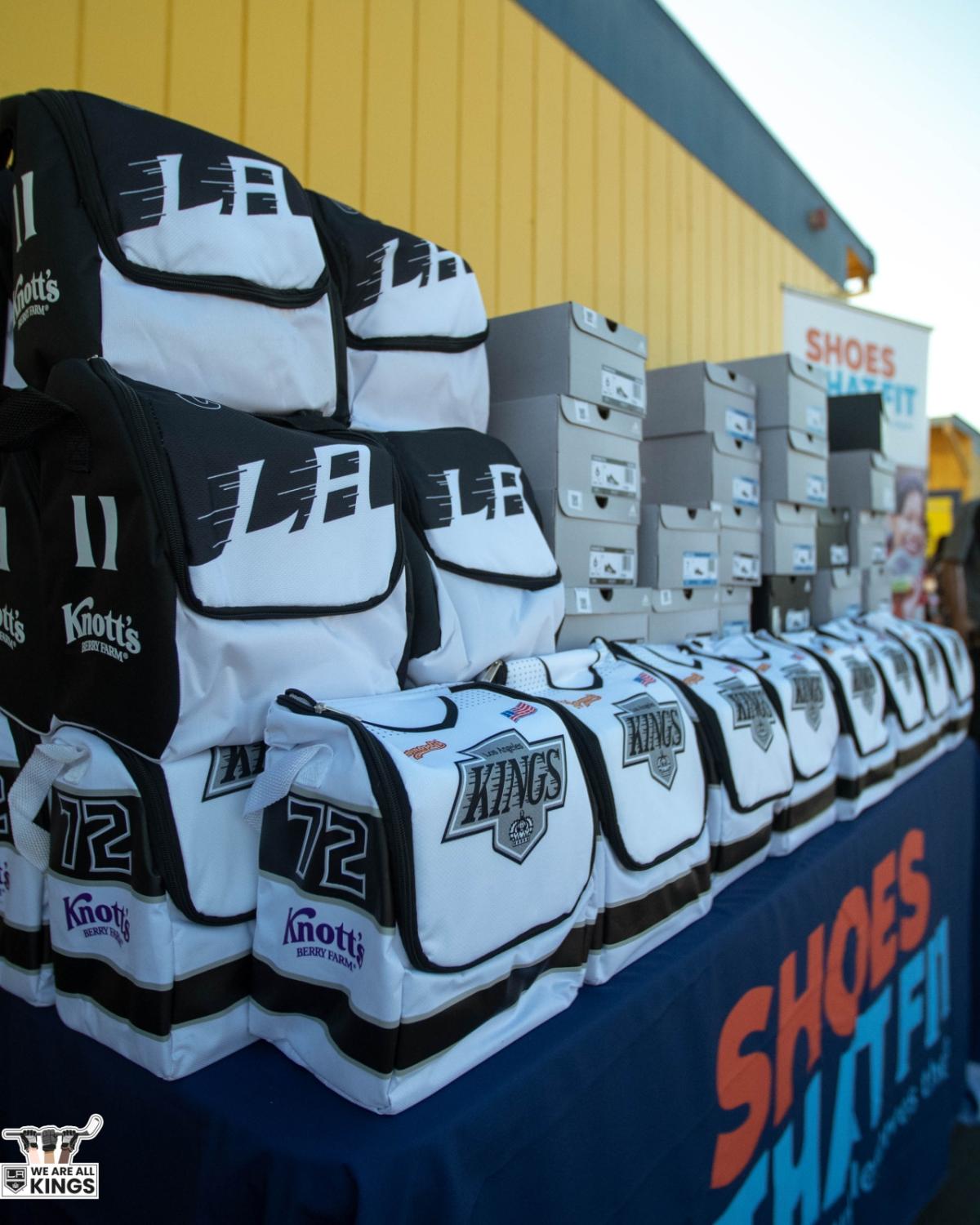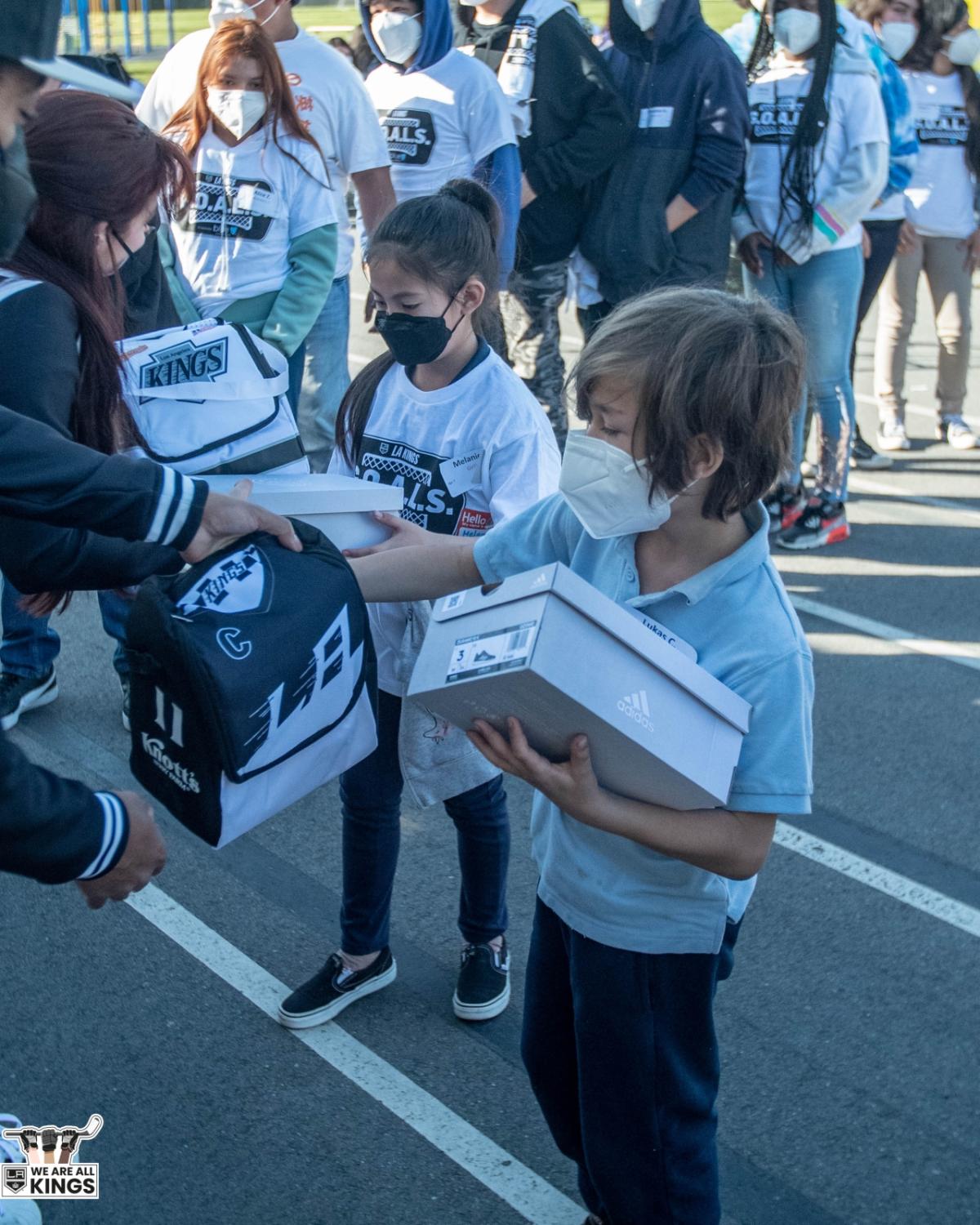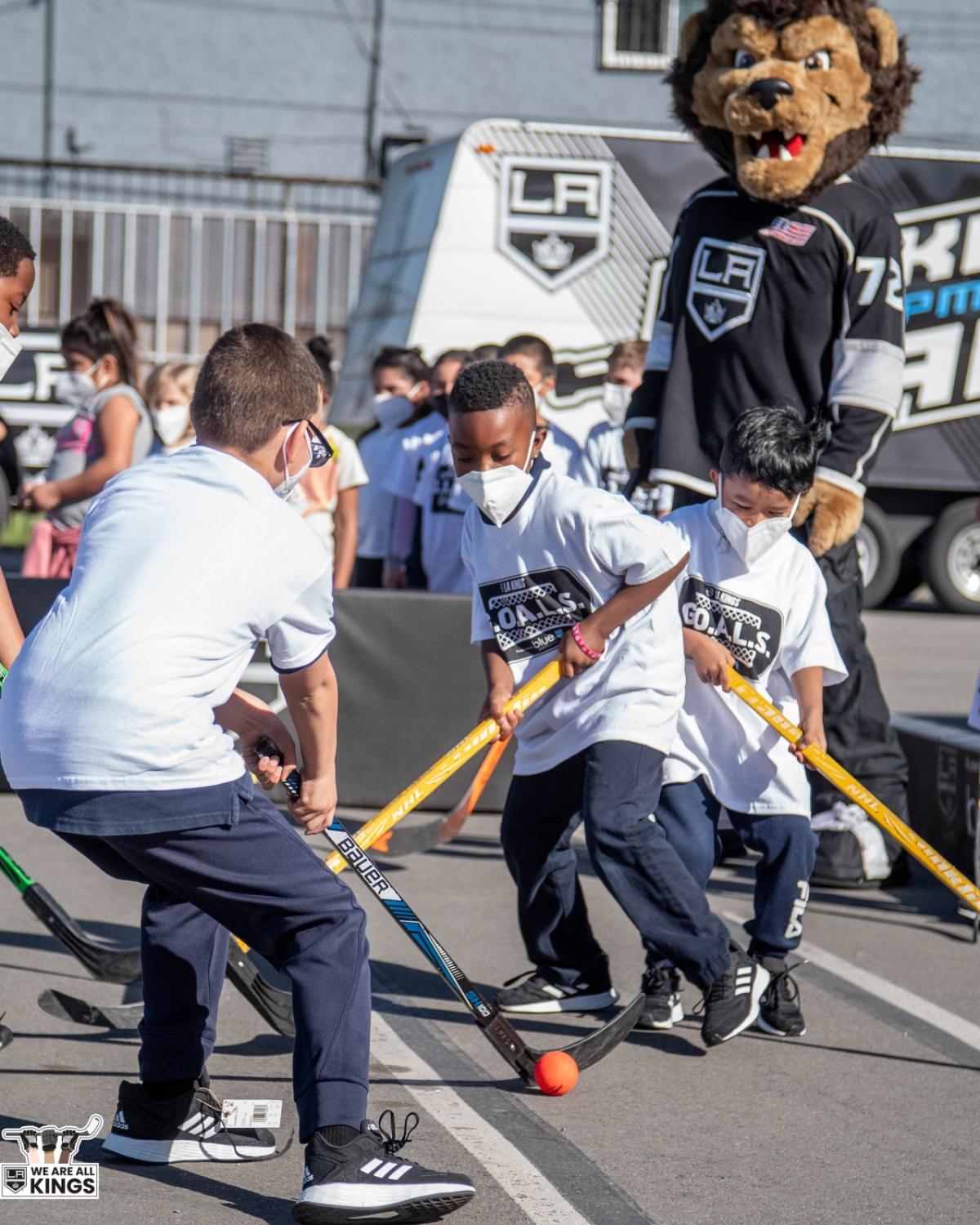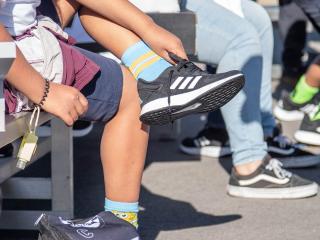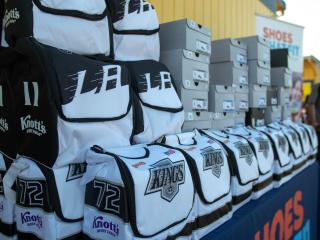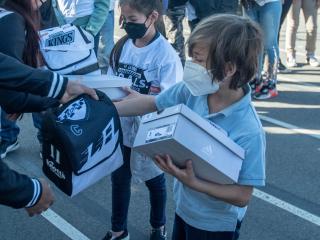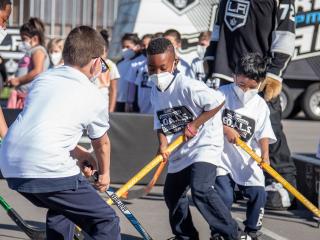 AEG's LA Kings recently teamed up with Shoes That Fit, an organization that outfits children in need with new shoes, to distribute 100 pairs of adidas sneakers to students at Longfellow Elementary in Compton, Calif. on Feb. 10.
The event was in conjunction with the LA Kings G.O.A.L.S. program with Blue Shield of California, which equips children in Los Angeles with the practical skills and tools they need to lead healthy lives by championing Green solutions, Open outlooks, Active bodies, Local leaders, and Sharp minds.
During the event, LA Kings mascot Bailey joined the club's Hockey Development Team, LA Kings Ice Crew and Blue Shield of California representatives in distributing adidas sneakers to 100 students. Students also received insulated lunch boxes, Bailey bobbleheads and reusable water bottles.
Students were then able to test out their new adidas by playing Ball Hockey with the LA Kings Hockey Development Team and Ice Crew.