LA Galaxy Foundation Teams Up with Playworks to Support Healthy Play in Southern California
AEG's LA Galaxy host soccer clinic for 120 students at Cesar Chavez Elementary School in Norwalk, Calif. to kick off partnership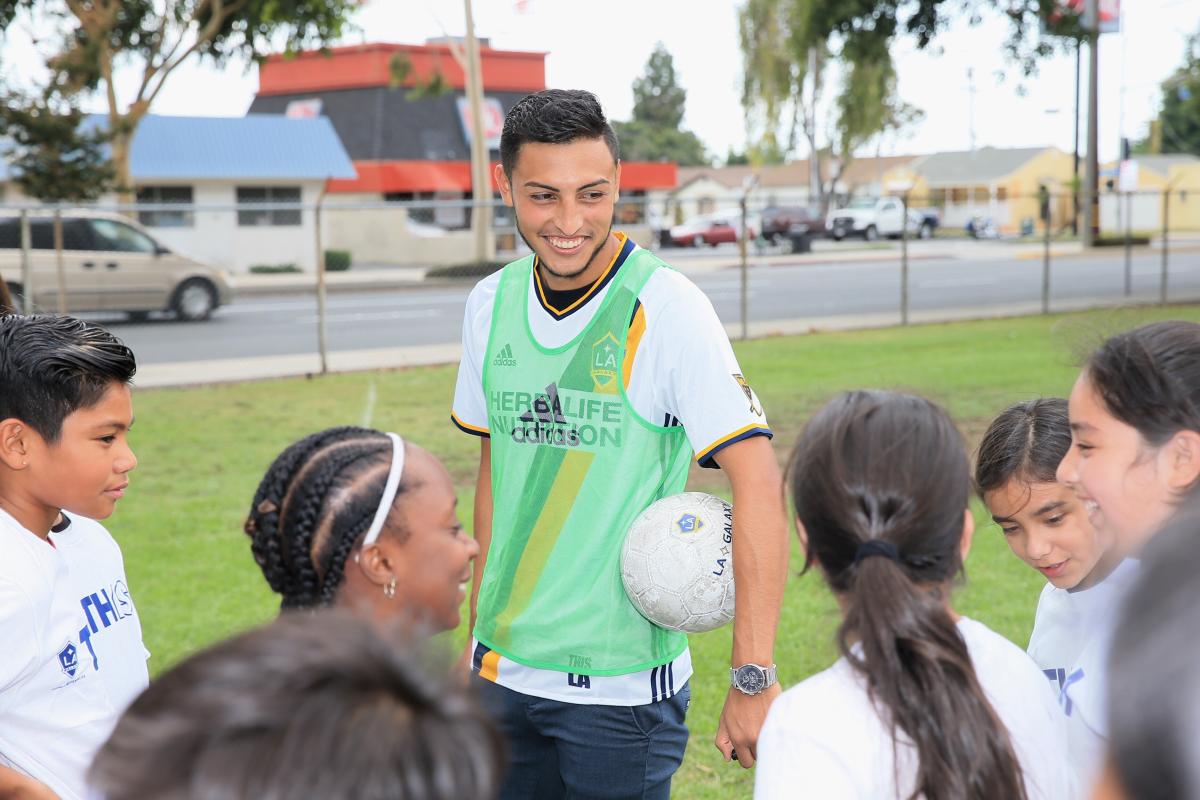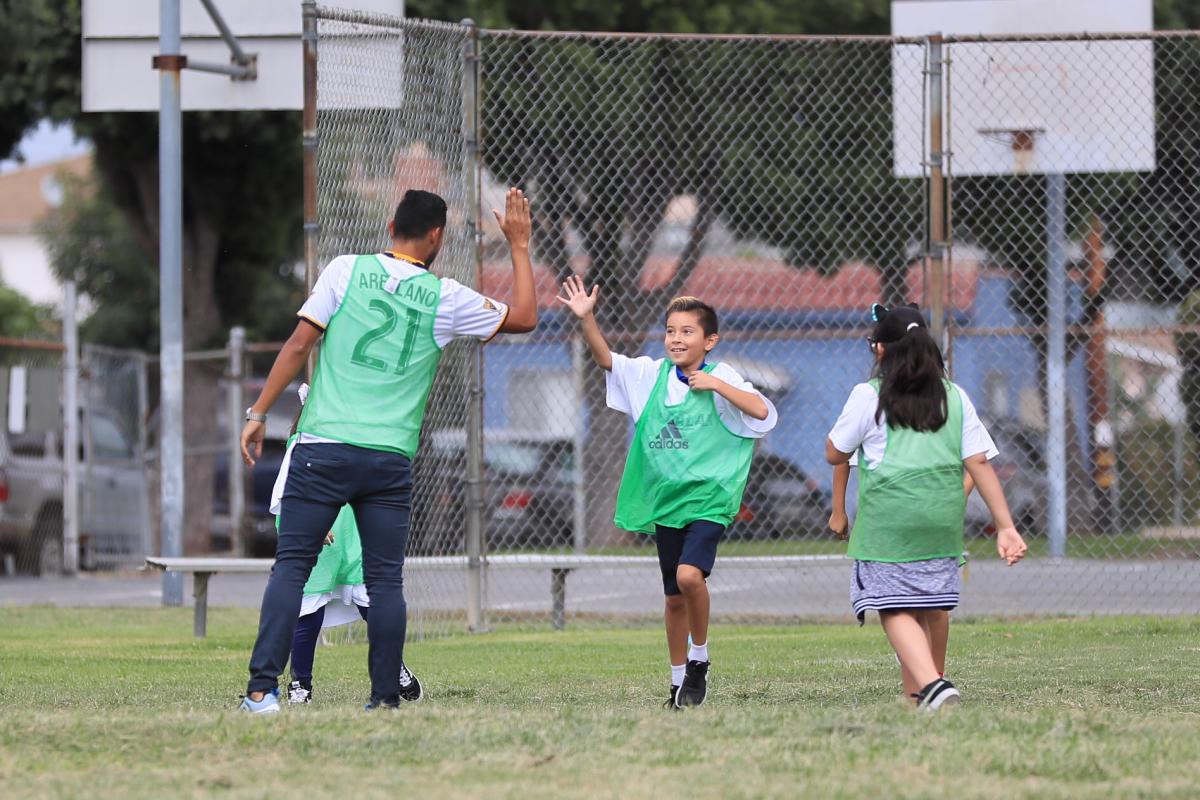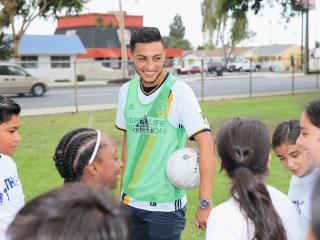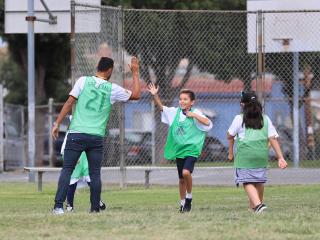 LOS ANGELES, September 15, 2017 /3BL Media/ -- AEG's LA Galaxy Foundation has formed a new partnership with Playworks to support programming in Southern California schools during the 2017-18 school year. As part of the partnership, the LA Galaxy will donate adidas LA Galaxy jerseys to youth in the Playworks soccer program.  Playworks, a nonprofit promoting the power of play for children before, during and after school, serves more than 40,000 children in 64 schools across Southern California.
"The LA Galaxy Foundation is focused on improving our local community and this partnership with Playworks is exactly what that will bring," said LA Galaxy President Chris Klein. "They've done some incredible work in our backyard and we're honored to support that." In addition to the new Galaxy jerseys that will be presented to youth in the soccer programs, the LA Galaxy Foundation will contribute $25,000 to Playworks during the 2017-2018 school year."
"We are grateful to receive a $25,000 grant from the LA Galaxy Foundation," says LaVal Brewer, Executive Director of Playworks Southern California. "Giving children the ability to participate in positive, safe, inclusive play gives them the ability to test out the world; gives them the ability to learn new skills that will carry them through the rest of their lives. It has the potential for changing our world."
LA Galaxy Foundation launched their Playworks partnership with a kickoff event at Cesar Chavez Elementary School in Norwalk, Calif., home of 19-year-old LA Galaxy Defender Hugo Arellano on Sept. 14. Arellano headlined a 90-minute soccer skills clinic for 120 students at the school before presenting the young athletes with their new soccer jerseys for the 2017 soccer season.
Arellano, a product of LA Galaxy Academy and LA Galaxy II, signed as a Homegrown player with the LA Galaxy ahead of the 2017 MLS season at the age of 18, making him one of the youngest signings in club history. In June, Arellano made his MLS debut, fulfilling his dreams to play for his local club.
Playworks will also be onsite at StubHub Center for LA Galaxy II's final match of the season on Saturday, Oct. 7 for Los Dos' match against Portland Timbers 2. LA Galaxy Foundation and Playworks will host regionals youth soccer teams, providing them will a soccer skills development clinic and providing participating teams with new jerseys for the 2017-18 soccer season. 
ABOUT LA GALAXY FOUNDATION
The Los Angeles Galaxy Foundation (LAGF), the official non-profit of the LA Galaxy, strives to serve the community in which the team works and plays. Through soccer programming that promotes inclusion for all athletes, education opportunities, and a strong spirit of volunteerism LAGF is proud to facilitate over 150 events annually and has donated over $3.5 million to support the local Los Angeles community. For additional information, please visit www.lagalaxy.com
ABOUT PLAYWORKS SOUTHERN CALIFORNIA
Playworks is the leading nonprofit leveraging the power of play before, during, and after school to transform children's physical and emotional health. Playworks currently serves more than 64 schools and reaches more than 65,000 students directly and through professional training services in Southern California. For more information, visit www.playworks.org/socal.
Media Contact:
Chris Glidden, LA Galaxy
(561) 459-0025
cglidden@lagalaxy.com