Ismaili Muslim Leader Gathers 2,500 Volunteers for Hurricane Harvey Response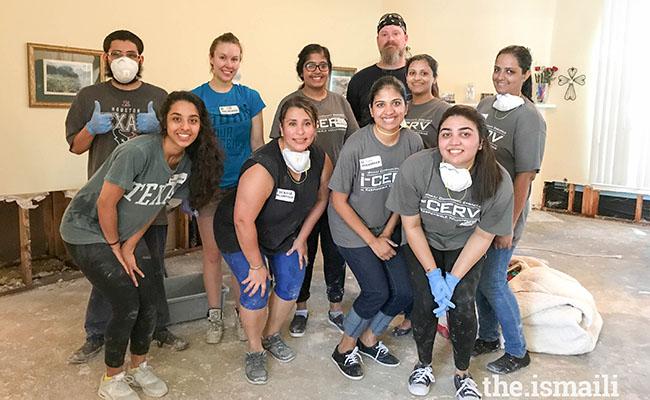 More than 2,500 volunteers from the Ismaili Muslim community came together to support response and recovery efforts as Hurricane Harvey devastated the greater Houston area
Ismaili Muslim Leader Gathers 2,500 Volunteers for Hurricane Harvey Response
As Texas, Florida and Puerto Rico face the aftermath of Hurricanes Harvey, Irma and Maria, Points of Light is honoring everyday citizens who stepped up to serve their communities during the immediate response and to embark on the long road to recovery. 
As devastating as Hurricane Harvey has been, it continues to bring people together around one common goal: help Houston. When Murad Ajani saw the toll Harvey took on his hometown, he seized the moment to bring together a community of more than 2,500 volunteers to help with recovery efforts.
"Volunteering really is a central component of the Ismaili Muslim community's ethos," says Murad, who serves as volunteer president of the Ismaili Council for the Southwestern United States. "We have an organized group under the Ismail Council, called i-CERV, that organizes service projects year round. For us, this was not a one-off activity. We wanted to help in larger numbers due to the gravity of the situation."
Murad was inspired by His Highness the Aga Khan, the Imam, or spiritual leader, of the worldwide Ismaili Muslim community, to mobilize a large and diverse group of volunteers to help those affected by the storm. Collectively, these volunteers have put in more than 13,000 hours of work during both the evacuation and early recovery phases of Hurricane Harvey.