Infographic: Smithfield Foods, Food Safety and Quality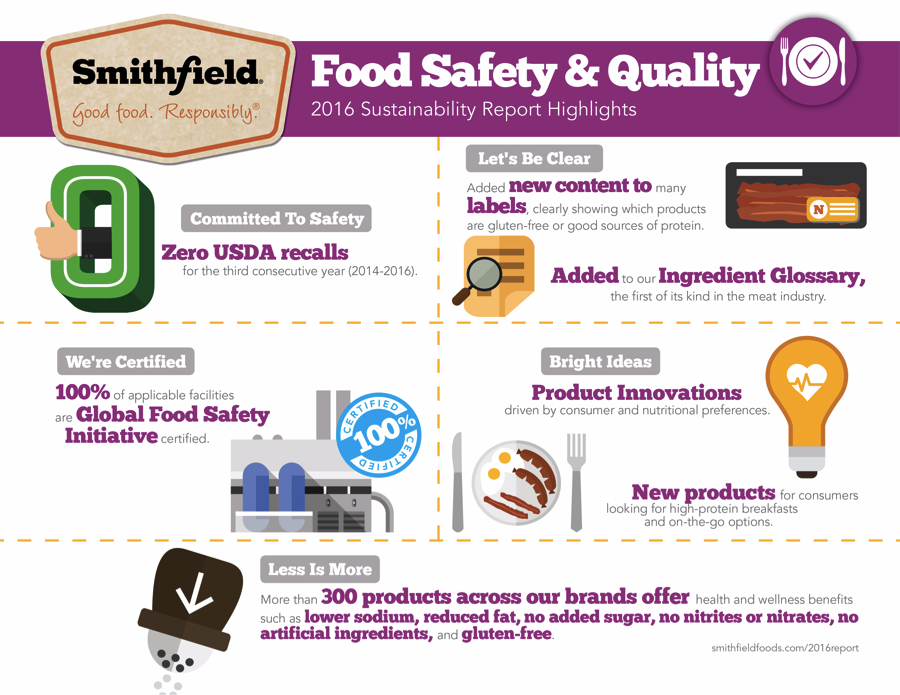 Our food safety philosophy is actually quite simple: If we don't feel confident about serving a product to our own families, we're not going to sell it to consumers.
Producing safe, high-quality, and nourishing food is fundamental to our company's very existence. Our customers and consumers put their trust in us every time they sit down to a meal of one of our many products. Food safety starts on the farm, where we have rigorous systems in place to raise healthy animals. It continues at the processing plants, where we follow meticulous and exacting procedures that allow us to produce the safest pork products.