INFOGRAPHIC | How Schneider Electric Supports Its Customers to #MovetheDate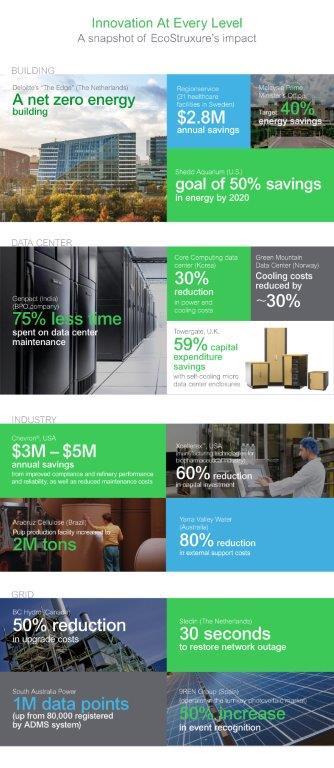 Schneider Electric is part of Global Footprint Network partners worldwide committed to encourage individuals to help #movethedate by making pledges. This includes learning more about sustainability levers and trying out new habits to lower one's personal Ecological Footprint. The pledges focus on four solution areas: energy, cities, food, and population. Many of them, related to Schneider Electric's values and capabilities related to energy and city solutions in particular.
Schneider Electric serves four key end-markets which account for about 70 percent of the world's energy consumption, representing a significant opportunity to curb energy consumption.
On behalf of its clients, Schneider Electric has transacted on more than 60M megawatt-hours of green power and more than 1.5M MT of carbon offsets, in more than 30 countries, including advising on over 2.1GW of new build wind and solar.
The company has provided renewable energy and carbon offsets to more than 8,000 global LEED® certified green building projects.
Schneider Electric Customers worldwide track and manage 40M metric tons of CO2 through Resource Advisor
€1.5B in savings were delivered through retrofits and upgrades backed by performance contracts
Discover how Schneider Electric is helping big companies around the world to become more efficient and #movethedate