INFOGRAPHIC | General Mills Triple Bottom Line Operating Unit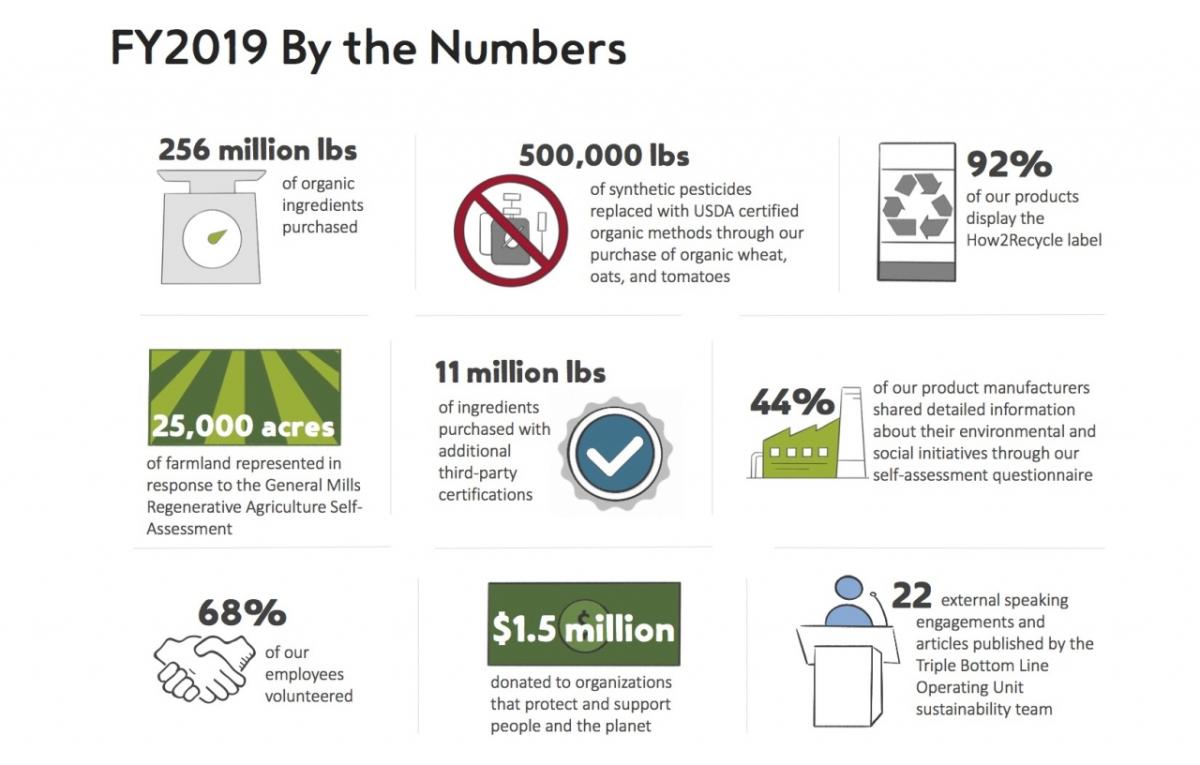 In 2018, Annie's, Cascadian Farm, EPIC Provisions, and Muir Glen joined together as a new Operating Unit within General Mills. We proudly named our group of brands after our fierce collective commitment to mission: The Triple Bottom Line Operating Unit is committed to driving positive outcomes for the planet, people, and profit.
Accounting for the triple bottom line helps our operating unit grow responsibly by:
Growing the financial top and bottom lines with a view toward the long term
Counting externalities: knowing the true costs of operation, including social and environmental costs that don't hit a traditional balance sheet
Finding win-wins through resource efficiency and waste avoidance
Creating value through authentic actions and messaging that drive trust, competitive advantage, and innovation
Across the brands in the Triple Bottom Line Operating Unit, our mission is to care for the planet and its people through the food we make and the land we impact. While each brand has unique product offerings and core consumers, the decisions we make across all four brands strive to advance the balanced triple bottom line.
Learn more in our Triple Bottom Line Operating Unit Sustainability report