IBM CEO Arvind Krishna on COP27 and Helping Clients Achieve Sustainability Goals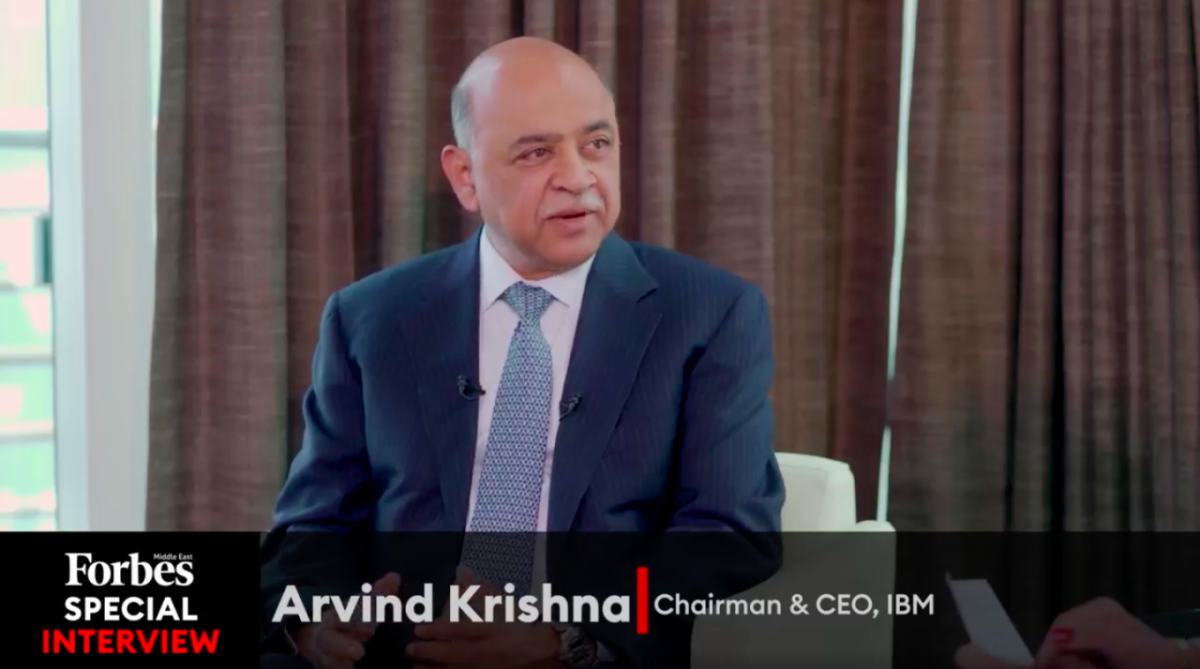 IBM Chairman and CEO Arvind Krishna recently sat down with Forbes Middle East to discuss, among other topics, how the company is helping clients advance their sustainability agendas.
"Technology has to play a fundamental role in how sustainability and zero-carbon is achieved," Krishna said, and explained that IBM is well-poised to address these hurdles. Krishna highlighted IBM's strengths in AI and data management as a means of supporting clients who have made net-zero commitments and now need to learn how to interpret their environmental data to make progress.
IBM is the technology partner of the 2022 United Nations Climate Change Conference, or COP27, hosted by the Egyptian government in Sharm El-Sheikh November 6 to 18. At the conference, IBM is showcasing how technology and consulting can help business and government leaders align sustainability goals to organizational objectives, responding to regulatory demands and without compromising profitability.
This collaboration with the Presidency of Egypt builds on IBM's history of environmental commitments and alliances, such as establishing a goal to achieve net zero greenhouse gas emissions by 2030 or being a founding member of the United Nations Environment Programme's Science-Policy-Business Forum on the Environment. IBM also enables organizations and communities to tackle environmental issues through programs like the IBM Sustainability Accelerator.