How TalkingPoints Is Helping Teachers and Parents Stay Connected to Enhance Student Success and Well-Being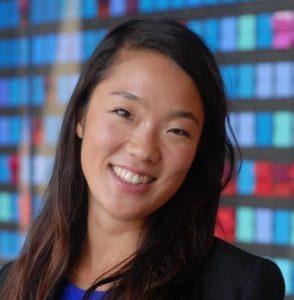 Heejae Lim, Founder and CEO of TalkingPoints.
Cisco Blogs | Corporate Social Responsibility
With more students learning from home, it is even more crucial for teachers and parents to stay connected to each other. TalkingPoints has received cash grant support from the Cisco Foundation to develop its mobile platform that automatically translates messages between teachers and students' families. Through the platform, teachers can interact with any family member in over 100 different languages. For example, a teacher can write and send a message in English, and families receive the message in their own language. Family members can respond in their own language, and the teacher receives the message in English. This builds stronger partnerships between educators and families and improves student learning outcomes.
Heejae Lim, CEO of TalkingPoints, founded the education technology nonprofit based on her personal experiences growing up. As a Korean immigrant and English Language Learner, she saw her mother was able to make a difference in her education because she was able to communicate with her teachers.
To date, TalkingPoints has served over half a million families and teachers in North America, enabling them to have over 20 million conversations about how to support their students by working together as partners.
We sat down with Heejae to learn more about how TalkingPoints serves as a bridge between teachers and parents right now and how the platform delivers critical information on behalf of schools.
How is TalkingPoints helping parents and teachers stay connected during this time?
Helping teachers and parents stay connected is at the heart of what we do; you need to be able to connect to build relationships. We are a mission-driven nonprofit that focuses on family engagement in underserved families. TalkingPoints has removed the barriers to connection with our two-way translated messages through text messages and mobile app. We use the technology because it is widely accessible. Even when parents don't have internet or computers parents, can usually connect with teachers through mobile phones. Our multilingual family engagement platform uses AI to get rid of language barriers to help keep everyone connected.
How can TalkingPoints improve a student's ability to keep learning even while they are out of school?
Research shows that engagement of parents, families, or caregivers in their child's education is a critical driver of student success and student learning. We think that is pretty powerful. In the current context of remote learning, this is truer than ever. Our platform enables teachers to communicate with parents so they can have access to remote learning materials and also learn about critical services. TalkingPoints is also developing personalized, real-time coaching content to help parents know the best way to support their child(ren) while they learn at home. We provide coaching to teachers as well on how to navigate remote learning, which is so new to everyone.
We're seeing a lot of companies, businesses, and organizations having to rethink how they are operating and serving their customers right now. What has TalkingPoints had to do to adjust to the current environment?
A teacher is able to send information about school work and other resources directly to parents
Over the past week, millions of U.S. students have shifted to remote learning due to this unprecedented pandemic event. What is making a difference is the ability to remain connected without barriers or limitations. We have been working swiftly to serve as a vehicle for connection for hundreds of thousands of parents and teachers. Our timeline for scaling our impact has been significantly compressed from a year to three months.
The need for human connection, and for TalkingPoints, is more important now than ever. To meet the needs of our partners, teachers, and parents, we are taking the following steps:
Improving and expanding access to those who need it the most, with priority for Title 1 schools/districts (Note: Title 1 is a federally funded program that supports schools that have a high concentration of students from low-income families)
Offering expanded school district support at no cost until end of the current school year and onboarding prospective schools early
Supporting rapid response implementation, training, and onboarding of TalkingPoints for educators, school districts, and families (e.g., webinars, teacher and family support, trainings)
Developing distance learning and family-facing resources and content that will be shared via TalkingPoints' platform to help educators and families best navigate at-home learning
Creating teacher and parent-facing coaching content to support remote learning both inside and outside the platform. For teachers this is on web/mobile applications, and for parents, on mobile app/SMS
Can you tell us more about the increase in demand for TalkingPoints? Why are people reaching out to your organization for help? 
In one week, we saw a 10x increase in new teachers and families, and a 4x increase in engagement, focused on distance learning and human needs support. This represents a 6x increase in activity compared to last year. Recently, we had a record day of onboarding 1,000 new teachers, the next day it grew to 1,300, and the day after that it climbed to 1,800. We currently have 600,000 teachers and parents waiting to be onboarded to the platform.
What is making a difference right now for schools and families is their ability to stay connected without barriers and limitations. Our mission is to unlock the potential of families to engage in their students' education. We help facilitate relationship building between schools and families, and we realize that the ability to communicate between families and schools has never been so important. As schools are closing, the only way to continue learning is to stay connected with families; they are the teachers and caregivers at home.
We are also seeing the app being used in unexpected ways. Schools and districts are now using it to deliver information about basic needs, as well as educational needs. School districts are worried about students not getting meals, and they have been relaying information about free food services through TalkingPoints. We have district partners reaching out to us to make sure that everyone in the district knows about these types of social services. I am glad we are able to provide that critical role in a time of crisis. Children can't learn if they are hungry.
TalkingPoints serves a lot of underserved communities that we know are being hit harder by school closures. How are the people you serve saying this is impacting them?
TalkingPoints serves the most vulnerable students in the school system. Over 50 percent of students who benefit from TalkingPoints are from non-English speaking families, and 80 percent are enrolled in Title 1 schools. Educators are increasingly concerned about reaching underserved families, including English language learners, students with special needs, families with no access to the internet or devices, and those who have lost their jobs or are feeling increased pressure to double up their roles as "teachers" at home.
When students cannot eat and are skipping meals, learning becomes secondary to that need. Parents have a tremendous amount of pressure to navigate their own employment, childcare, and other responsibilities. And, students are also under stress without school routines, and especially for whom teachers were the most consistent points of contact in their lives.
We have been receiving an outpouring of support and appreciation from teachers and parents. They are grateful for communication about school closures, where and when to pick up meals, and it is all sent in their own languages, so they are not being left out.
Recently, teachers shared how TalkingPoints is helping them stay connected with students' families during school closures:
Are you interested in supporting TalkingPoints in its mission to build stronger relationships between teachers and families? You can donate online and share information about TalkingPoints with your school or district.